Highlights from Apple's Q1 2015 conference call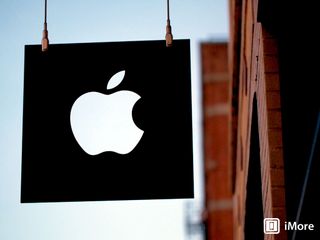 Apple has just announced record breaking results for Q1 2015 — 74.5 million iPhones, 21.4 million iPads, 5.5 million Macs sold, $74.6 billion in revenue — and now it's time to sit back, relax, and listen to their quarterly conference call. Apple's CEO, Tim Cook and CFO, Luca Maestri should be running the call. We'll update this post every few minutes with highlights, so refresh as the mood strikes you. You can listen along live via Apple.com.
Classical music. Is that good?
And we're off! Disclaimer time! Forward looking!
Retail is now in region it's located.
iPhone, iPad, Mac, Services, and other products
Tim Cook (TC) is on.
Historic quarter, incredibly proud. Interest at all time high. Half a billion visits to stores online and retail. iPhone demand at all time high. iPhones 6 volume hard to comprehend. 34 thousand iPhones an hour. 130 countries. Fastest rollout ever.
App Store, Mac records. Mac up 14% to 5.5, App Store up 41%.
Flurry reports Apple accounted for half activation.
Shipped 1 billionth iOS product, Space Grey 64GB iPhone 6 Plus. Apple saved it.
$74.6 billion. Earnings of 18 billion. -- 600 HealthKit developers integrating it into their apps. Great new experiences.
Swift adoption huge. Stanford course now available.
New categories. Apple Pay is off to a great start. 750 banks and credit unions. Makes up more than 2 out of $3 of contactless payments on 3 biggest card networkd. Panera says 80% of mobile payment transaction. Whole Foods has seen increase of more than 400%. Can use it up and down main street.
200,000 places, including vending machines, laundry machines, parking across the country.
Convinced 2015 will be the year of Apple Pay.
Dev for Apple Watch is right on schedule. Will ship in April.
Great progress with IBM
Healthcare, Energy, Industrial 12 apps this quarter. 22 total, over 100 by end of 2015.
IBM engaged with over 130 additional companies. Couldn't be more pleased.
Share more on products throughout the year.
Connect Ed and Product Red support.
Today's results represents months and years of focus at Apple and partners. Thanks them, thanks customers.
Luca Mestri (LM) is up. Record revenue time! Despite significant foreign exchange headwins.
Revenue from development up 20%, emerging 58, China up 70.
All the numbers are amazing!
46% growth in iPhone. Both in developed and emerging. 44% up in US, up 90% in BRICK. Up in China, Brazil, Singapore.
iPhone 6 Plus, higher storage, led to ASP of $687.
200,000 decline in channel inventory for iPhone, unable to achieve balance until this month. 375 carriers, 72% of mobile phone subscriber base. 210K points of sale. 97% customer sat. 53% of U.S. web traffic. 77% of IT buyers intend to purchase iPhone.
5.5 million Macs. New r5K Mac increased Mac ASP $53. Truly remarkable given contraction in PC market. Gained market share 34 of last 35 quarters.
iPad down. Within target range of channel inventory.
iPad usage data still excellent. 97% cust sat for iPad Air. 60% plan to purchase iPad. 78% of businesses.
iPad users generate over 70% of tablet based web traffic. 82% of U.S. ecomm transaction. iOS more than twice traffic, four times transactions than Android over holidays.
App Store tremendous momentum, 41% growth. $25 billion earned from App Store to date for devs.
10 new retail stores. 447 total. 182 outside US.
2 new stores in China this month.
$178 billion in cash. 22.7 billion increase. Still buying back shares, dividends, retiring shares, paying off RSUs.
Expect revenue to be 52-55 billion next quarter. Increase despite exchange headwinds.
Margin to be between 38.5 and 39.5%.
QA time!
LM: Talking about currency volatility.
Gross margins looked at in sequential basis. After offset by hedging program 100 basis points. Factored into guidance. Look further out, don't provide guidance, but goes without saying, current levels, those headwinds will grow stronger. Strong US dollar has negative impact on international business. Provided very strong guidance. Remain confident about products today and pipeline.
Pricing power?
LM: We prefer to adjust local pricing at time of new launches. When currencies move as much as in Russia, sometimes need to make adjustments. Very volatile. Want to understand better.
iPhone 6 mix? Plus do?
TC: Don't report out mix. iPhone 6 was most popular iPhone last quarter. 74.5 million, all were popular. Geographic preference. Some geo's would skew higher to 6 Plus. Not consistent around world. Both did incredibly well.
Sell through?
TC: iPhone inventory decreased by 200K. Left Apple outside target range on low-end. Recently became in balance on 6 and 6 Plus in January. Not during Q1. iPad increased by 1.1 million. Inventory required by new products. Within target range. Wouldn't expect to see large step function increase. Expect more gradual increase over time. Don't guide to channel inventory.
Think about sustainability of iPhone demand into 2015?
TC: Can see from March guidance incredibly bullish going forward. Best smartphone in the world. Customers, market saying that. Doing well in every corner of the world. Has legs. Only a small fraction of the install base has upgraded. Lots more people within install base. Highest number of new-to-iPhone customers than in any prior launch. Highest Android switcher rate than any of the last 3 years (didn't look back further.) Appealing to new customers. New to iPhone. Bullish on products.
Anything other than currency keeping you from walking gross margin higher?
LM: Expect more favorable pricing but exchange headwinds will be more than 100 basis points. Exclude that, they'd be guiding to increase in margins. Loss of leverage between Q1 and Q2. Guiding 38.5 to 39.5 we feel very good.
Apple Watch? A month or two later? What's going on?
TC: Expectations very high. Using it every day. Love it. Can't live without it. Making great progress. Impressive number of developers. Impressive innovation. To clarify: We said early 2015. Think of early as first 4 months. So, to us April is within range. Lot of customers wanting to get one.
China? Momentum? Local competition?
There this quarter, there for many quarters before. Not new. Did really well. Very proud on how we're doing. Excitement around iPhones 6 phenomenal. Mainland China up 100% YoY despite not a full quarter of sales. Big believer in China. Growing stores. Will hit 20 soon. Doubling that by mid 2016. Growing channel there. Online store expanded to over 350 cities. Online revenues in China last quarter were more than sum of previous 5 years. Incredible market.
Revenue guidance? Down 26-30%? Previously 15-20%. Discuss factors?
20% YoT growth guiding top end of the range. Sequential basis a couple of things important: Exchange headwinds obviously a negative, not there a year ago. Manufacturing ramp in Q1 was fastest ever, impacts sequential compare. A couple specific events not going to repeat. China Mobile. Consumption tax increase on April 1.
Sequentially 2% incremental headwind?
LM: Correct.
iPad? Down double digits, ASP declining. Still bullish?
TM: Still very optimistic, bullish over long run. When you measure in 90 day clips, in the short run, no miraculous change in YoY. Reason I'm optimistic: first time buyer rates are very high. Developed markets, US, Japan, UK,50% are buying for first time. China it's 70%. Don't have saturated market. Customer sat off the chart. Sometime 100%. Unheard of. Usage is 6x nearest competitor. Measured in web is 71%. Commerce taking place is enormous. 80% of commerce on tablets is on iPad. Long arc of time, iPad is a great business. What's in pipeline feels very, very good. Not projecting something very different next quarter or next. Long run. Upgrade cycle is longer, between iPhone PC. Haven't been in business to be certain. Phone on one side, Mac on the other. Hard to tell, just shipped new phones a few months ago. Partnership with IBM, enterprise is profound. Going to change the way people work. Can move dial. Not predicting 90 day clips but over long arc of time, iPad is great space, great product, innovation, great future.
Apple TV in the living room? Apple Pay in app? Evolve over time? Consumer to consumer?
TC: Solid Apple TV quarter. 25 million sold now. Continue to look at, work on, find a way to make a greater contribution.
TC: Apple Pay both contactless, in-app are huge. Will play out differently in different regions. Will change over time. How it evolves? First inning. Haven't even completed it. Tons of things on roadmap. Just in US. Tons of countries to go to. Businesses outside the US, banks, merchants, want Apple Pay. Still merchants in the US... Given October launch, positively shocked how many merchants could implement in heart of holiday season. Lot of credit. Just on front end. Year of Apple Pay. All things they're looking at, working on.
Small number of user base upgrade? More color?
TC: It's a small fraction. Barely in teens. Enormous amount left. Fair amount of Android units, enormous amount of potential switchers. Also a lot of people who haven't bought a smartphone yet. All three groups are there. Very excited about serving all of them.
Duration of hedge contracts? Renewal pattern?
LM: Typically pretty active hedging program, almost every day. Tend to hedge 3-12 months out. Cases they'll go longer if strong conviction. As hedges roll off, replace with new ones. Take into account exposure, forecasts, hedge accordingly. Feel good about it, particularly during the summer.
TC: Some markets can't economically hedge.
LM: Some countries can't hedge, get full impact.
Gross margin 100 basis point, raw number?
LM: Net impact after hedges. Without hedges would be higher.
iPad penetration?
TC: Fortune 50 in essentially all of them. Not a market share number. Extremely high. Issue is enterprise only deploying to small percentage of workforces. Opportunity is to bring mobility in, change how people work. Need apps written to specific jobs. Not general office tools. That's what working with IBM provides. Bring knowledge on all verticals. Where can we take that to? If can change the way people work, opportunity is enormous. Don't do a lot of big partnerships. Do it because it's significant, believe in it and what it can do for customers.
OpEx?
LM: Upcoming quarter guiding to growth that is similar to Q1. Feel good about business. Revenue exceeded in terms of growth the growth of OpEx. There will be quarters when the opposite happens. Q1 was lowest ratio in 2 years, among lowest they've ever had. Will always invest in the business. R&D. Investments always ahead of revenue. Invest in marketing and advertising. Expanding distribution, taking brand to more places, more retail stores. Invest in business, make right trade offs. Q1 results gives them great confidence.
iPhone 6 Plus new segment, customer composition?
TC: Don't have all research in yet. In aggregate, saw more new customers to iPhone than ever. Higher rate of Android switchers. Between switchers and new to smartphones, upgrades, feel really great about what's in front of us.
Opportunity for Apple Pay international?
TC: Each region is a different implementation. Like different carriers, different banks and merchant processes. Quite a bit of difference country to country. Heavy lifting to scale. Doesn't scare them, prevent them from thinking of it as an opportunity.
And that's it folks!
Master your iPhone in minutes
iMore offers spot-on advice and guidance from our team of experts, with decades of Apple device experience to lean on. Learn more with iMore!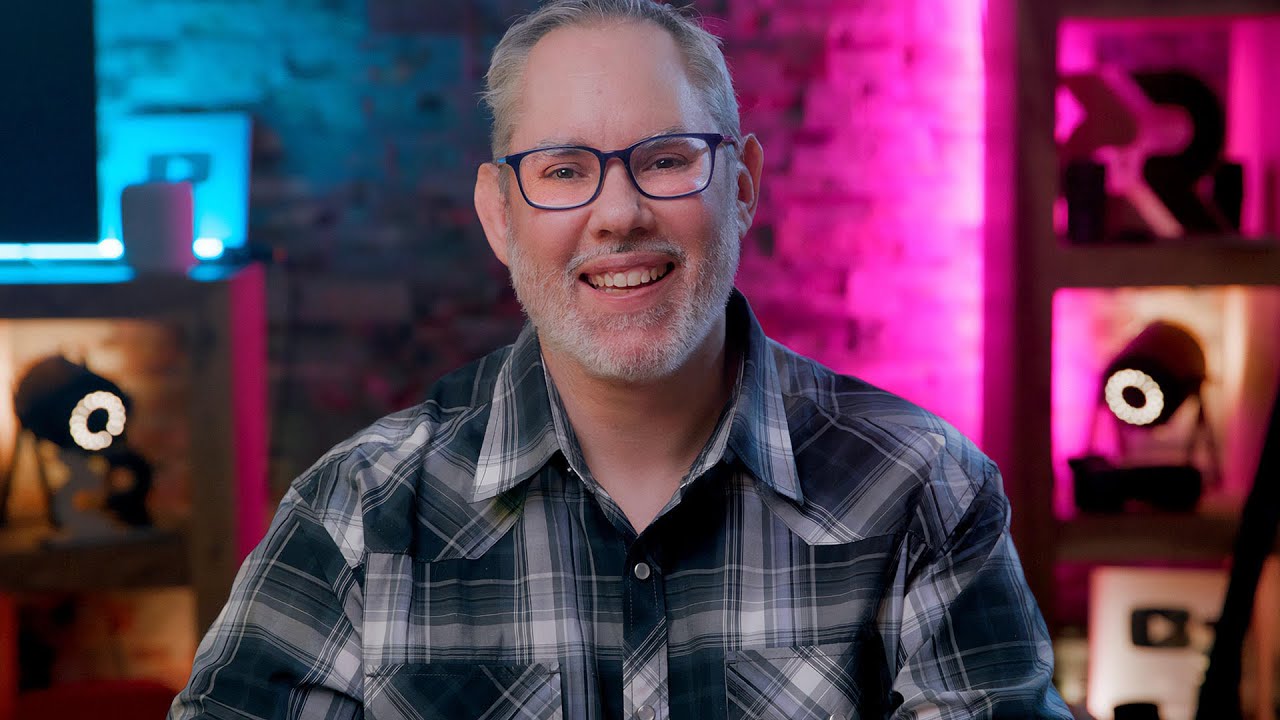 Rene Ritchie is one of the most respected Apple analysts in the business, reaching a combined audience of over 40 million readers a month. His YouTube channel, Vector, has over 90 thousand subscribers and 14 million views and his podcasts, including Debug, have been downloaded over 20 million times. He also regularly co-hosts MacBreak Weekly for the TWiT network and co-hosted CES Live! and Talk Mobile. Based in Montreal, Rene is a former director of product marketing, web developer, and graphic designer. He's authored several books and appeared on numerous television and radio segments to discuss Apple and the technology industry. When not working, he likes to cook, grapple, and spend time with his friends and family.