How to cancel your Spotify subscription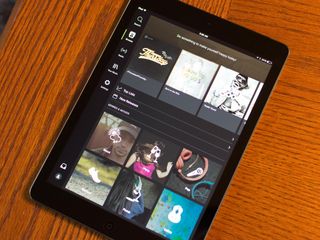 Maybe you're going all-in on Apple Music, switching over to Google Play Music, trying out Tidal, or just burning it all down and going back to CDs. Whatever the reason, if you think it's time to break-up with Spotify, we're here to hold your hand as you cut the final chord—ahem—and cancel that subscription.
How to cancel your Spotify subscription
Spotify's tagline reads "Music for Everyone," but if you're reading this, it's safe to assume that tagline isn't 100 percent true — and that's okay!
Go to the Spotify homepage on your iPhone, iPad, or Mac.
Click on Log in.
Enter your account information.
Click on Log in.
Click on your username.
Click on account from the drop down menu.
Click on subscription from the menu on the left side.
Click on cancel your subscription.
Click on the reason you are leaving.
Click on continue.
Click on Cancel My Subscription.
Enter your password.
Click on Cancel My Subscription.
Spotify will let you finish the remaining time left on your premium subscription until your next payment would be due. After that, your account will remain active but switched to a free account.
Can I re-activate my Spotify premium subscription?
You sure can! Spotify will save all of your playlists and settings from your premium account for three months. So, if you feel the need to go back, you can just sign back up for a premium account using your same account information.
Get the best of iMore in in your inbox, every day!
Luke Filipowicz has been a writer at iMore, covering Apple for nearly a decade now. He writes a lot about Apple Watch and iPad but covers the iPhone and Mac as well. He often describes himself as an "Apple user on a budget" and firmly believes that great technology can be affordable if you know where to look. Luke also heads up the iMore Show — a weekly podcast focusing on Apple news, rumors, and products but likes to have some fun along the way.
Luke knows he spends more time on Twitter than he probably should, so feel free to follow him or give him a shout on social media @LukeFilipowicz.
There was a need for this post? Posted via the iMore App for Android

Yup! Most of these posts begin as emails, tweets, or other messages we get from readers because they Google around and for some reason or another can't find what they need, or just want a little extra hand-holding through the process. Some services actively hide how to cancel them, because they don't want you to do it, and others just make it confusing. After getting a bunch of them, in one form or another, over the last few months, I just asked that our help team cover all the big services that are likely being used by our readers. Sometimes we're more timely about it—we covered Apple Music immediately and again at the 3month trial expiration point, we've covered Facebook, Snapchat, Instagram, and others when they've changed privacy policies or been acquired and it made people unconformable. We've even covered some when we've had trouble figuring them out ourselves. If you're not interested in canceling Spotify, great. Skip this one article and enjoy any of the dozens of others we publish during the week. Thanks for asking!

Nice I see you've deleted the negative comments that point out how much crisp articles get written now. Nice to know you sensor too. Sent from the iMore App

Google: How to cancel Spotify.
But this post was simply for SEO purposes. I don't blame them and obviously it's working. Sent from the iMore App

See above. It was because I asked someone to write it (and a bunch of others like it) :)

I'll cancel when my lawyers declare my hands can't reach nor type on a keyboard again. The oppiste can be said about subscribing to Apple Looney Toons. I'll let them mess with my phone, Mac, Movies, Music only if my lifes blood is draining from my body.. hopefully not by cause of any of those angry Apple vampires. I won't, refuse to do WIn10 10, and Linix is a no win win.. so I'm stuck with the Apple non-magical hoodoo-voodoo for now. But they are not touching anything on my system precious to me.. hence backed up and NOT-APPLE-ENCRYPTION-SEVICES-FOR-THE-DAMNED.. I has real encrytions across what I want say.. the rest.. steal it. I left you nothing.

SImple..APple won when they told the music industry to stick the drm up they're shiny bootys.. NOw.. woohoo.. Apple is back to drm Again with this BS subsciption service.. Sorry TIM COOK.. you didn't learn what Steve did, which is why he succeeded and you and drunked Ed Cue Fail. You don't have balls

Just to show the level of your ignorance which subscription service offers unlimited DRM free music to download ? Or for that matter any free legal service ? Stop listening to that inner voice.

The problem isn't that Apple Music uses DRM. It's that it integrates DRM's content into a DRM-less environment. It does it in a TERRIBLE manner by trying to make them each seem like equal citizens. Additionally, it's buggy as ****. I've had many instances where I purchased tracks while an Apple Music Subscription was active and it downloaded DRM'd tracks to all secondary devices. You know what happens to those tracks 30 days after your trial is over (i.e. potentially 4 months down the road - how much music do you think some people buy in that timeframe, when they cancel a trial and turn it off in their Apps/iTunes?) the music stops playing. Suddenly you stumped because you know you paid for it. It's paid for in your iTunes accounts. You archived the emails that showed you purchased them. But it's telling you you need a subscription to play the files... For me, it was about 40 tracks peppered around my iTunes Library. Entire Playlists started breaking and skipping songs because of it. I ended up having to wipe my entire Library and then restoring from a backup and getting the additional purchased songs from iTunes. Also the issue of Album Art changing, which is can completely throw you off if you're used to visually navigating your library. And the fact that the service is crippled without iCloud Music Library enabled, except iCloud Music Library is the source of many of the problems! Having a DRM-d Music Streaming service is not an issue. The issue is that the way Apple Does matching and cross device synchronization is terrible. Microsoft does it better with Groove (throw your **** in the Music Folder, and we'll let your other devices Sync or Play them with the App). In their little round table about Apple Music someone (I think Renee) says that only Apple does this. Microsoft does it. No one has reported any of these issues with Groove Music or Cross-Device Music Synching or Streaming via Microsoft Groove/OneDrive. Apple's issues with UX has nothing to do with them pioneering a new user experience. They are just terrible at this stuff, and need to get better. With the way they update their apps (with Major iOS releases or updates), I don't see myself sticking with iPhone after this device, because it's starting to feel like waiting for Android updates just so they can fix the horrible experience with their services/software on these devices these days.

Wow, Wall of text so just don't use it. Your issue isn't what I was responding to DRM seems to be the issue for whom I was.

I cancelled Spotify a couple of months ago and don't recall having any problem doing so. Maybe write an article about how to cancel XM Radio and keep them off your back when you finally accomplish it. Now that's worth an article.

XM is the worst Sent from the iMore App

And Sirius is like trying to cancel a Bally's membership Sent from the iMore App

Oh, I won't be doing that at all. Spotify is goood!

Nope. Nope. Nope. I really like my Spotify subscription. So, nope. Posted via the iMore App for Android

Why would someone want to do something like that? Posted from my Nexus 6P

I canceled mine to try Apple Music since they added a student discount. If the overhaul of Apple Music this summer isn't great I may switch back.

No thanks. I cancelled Apple Music and went back to Spotify after my free trial. Spotify's UI is much better and their Discovery Weekly playlist is my favorite Spotify feature.

If you have Spotify on a recent iPhone and you think it's bad, you should try using it on an Android phone (not bad but room for improvement) or a Windows Phone (LOL, haha!). I could probably be happy with the free tier of Google Music (and I have Google Music on my iPhone), but I really like how Spotify looks. I wish they had more music, though, which isn't a problem with Google Music, since you can just acquire it elsewhere (legally, I hope!) and upload it to Google Music. They let you upload 50,000 songs and stream them anywhere, and that's in the free tier.
Thank you for signing up to iMore. You will receive a verification email shortly.
There was a problem. Please refresh the page and try again.