How to force websites to save passwords to iCloud Keychain in OS X Mavericks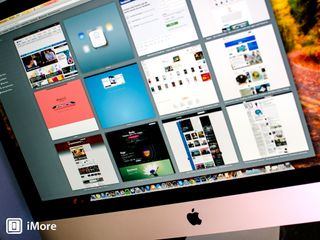 Note: This feature does not appear to be available as of OS X Yosemite
Not all websites just let you save passwords to iCloud Keychain. Whether for privacy or security reasons, or simple technical misconfiguration, sometimes your best efforts to stay in sync across your Apple devices will be stymied... at least at first. Luckily, Safari can often let you save passwords even if the website itself tries to stop you. Here's how to do it in OS X Mavericks.
How to force save logins to iCloud Keychain in OS X Mavericks
Launch Safari from the desktop of your Mac running OS X Mavericks.
In the top menu bar, click on Safari and then Preferences.
In the menu, click on Passwords.
Under your list of passwords, check the box for Allow AutoFill even for websites that request passwords not to be saved.
That's it! Safari and iCloud Keychain should now save and fill in logins even for sites that have requested you not store them!
How to get more help with iCloud Keychain
If you have specific questions about iOS 7 or OS X Mavericks in general, check out our iOS 7 help and discussion forum or OS X Mavericks help and discussion forum. For more on Safari in specific, check out our ultimate guide:
Get the best of iMore in in your inbox, every day!
iMore senior editor from 2011 to 2015.
Great tip, thanks! I needed this.

Great tip, though it requires screen lock. :/

And then make sure nobody ever steals your MacBook!

You have to have screen lock enabled to even use it

Very simple and thanks for the tips! Sent from the iMore App

This option in now gone in 10.9.2

Yep. No checkbox for this feature in Safari ver 7.0.6 on Mavericks 10.9.4
Thank you for signing up to iMore. You will receive a verification email shortly.
There was a problem. Please refresh the page and try again.