How to Buy your HomePod in the U.K.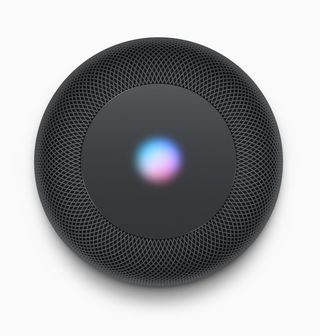 The U.S. isn't the only country getting Apple's HomePod at launch — starting February 9, Apple fans in the U.K. will be able to get their hands and their ears on the Siri-powered speaker, too.
The HomePod will cost £319, and you can preorder it starting January 26; here are the best ways to order one. (As more retailers come online we'll be sure to add those to the list.)
Apple Store
Naturally, the online Apple Store is the best place to get yourself a HomePod. There's no telling what stock will be like for launch, so you'll want to be hot on the link below on January 26 to get your pre-order in.
See at Apple (opens in new tab)
EE
EE was Apple's exclusive launch partner for the cellular Apple Watch Series 3, and the company has continued that partnership with the arrival of the HomePod.
As with the Apple Store, preorders will begin on January 26 for a February 9 launch at the same £319 asking price.
See at EE (opens in new tab)
Other confirmed retailers
There are several other retailers that will offer HomePod in the U.K., but we don't yet have confirmation on whether they'll be offering pre-orders on January 26. If you're just looking to show up on February 9, however, general availability is a safe bet. Here's where else you'll be able to buy a HomePod:
Are you buying a HomePod?
Let us know below. And as more ordering information becomes available, we'll add it to this post — be sure to check back between January 26 and February 9 for more information on how best to snag one.
HomePod: Everything you need to know!
Get the best of iMore in in your inbox, every day!
Hullo, does anyone know what's time online preorder goes live?
=-)
U.K. time please.

Not that I'm interested in one anyway, but it's dumb that Canada isn't one of the preorder countries.
Thank you for signing up to iMore. You will receive a verification email shortly.
There was a problem. Please refresh the page and try again.