How to stream video from your Mac to your TV, with or without Apple TV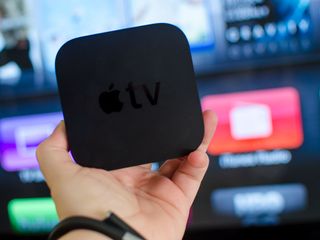 The Apple TV is great on its own, but it's even better when it is paired with a Mac or iOS device that can stream video via AirPlay. That opens up a new world of possibilities, to stream content available on the Mac that isn't already available for Apple TV. Is your Mac ready to stream video to the Apple TV? Use this guide to figure it out. And if your Mac doesn't make the cut, don't give up hope — you still may be able to see your Mac's video on your TV. Read on for details.
What you'll need
A second or third-generation Apple TV.
A Mac capable of streaming AirPlay video to the Apple TV.
OS X 10.8 Mountain Lion or later.
A Wi-Fi network
The following Mac models are capable of streaming video to the Apple TV via AirPlay:
iMac (Mid 2011 or newer)
Mac mini (Mid 2011 or newer)
MacBook Air (Mid 2011 or newer)
MacBook Pro (Early 2011 or newer)
Mac Pro (Late 2013 or newer)
The easiest way to figure out if your Mac can use Apple TV is if you see an AirPlay menu appear on your Mac's menu bar. It looks like this:
The menu options are pretty self explanatory — you can mirror your Mac's display on your television using Mountain Lion; if you have Mavericks (10.9) installed you can also extend your Mac's desktop, using the TV as a second external display.
If the AirPlay menu is not visible, chances are your Mac is either too old or not running a new enough version of OS X. Check your specs and, if possible, upgrade. Remember that Mavericks is a free upgrade for anyone running a capable Mac and OS X 10.6 Snow Leopard or higher.
Is your Mac ready for Mavericks? Find out here
Let's assume for the moment that your Mac simply can't stream video to your Apple TV. What then? Well, you still might be able to hook it up to the TV, though it'll probably require a direct physical connection. What kind of connection depends entirely on the age of your Mac.
From 2008 on Apple included an interface called Mini DisplayPort that looks identical to Thunderbolt. Apple and other companies make Mini DisplayPort to video adapters that will enable you to connect your Mac to an HDTV using an HDMI cable, the same interface the Apple TV uses to connect to the Mac.
Bear in mind that the first batch of Mini DisplayPort Macs that shipped in 2009 do not supply audio over mDP. Those Macs include:
iMac (Early 2009) and (Mid 2009)
Mac Mini (Early 2009) and (Late 2009)
Mac Pro (Early 2009)
MacBook (Late 2009)
MacBook (13-inch Aluminum Late 2008)
MacBook Pro (late 2008), (Mid 2009), and (Early 2009)
MacBook Air (Late 2008) and (Mid 2009)
When you attach the Mac to the TV using a Mini DisplayPort cable, the Mac senses the TV as an external display and acts the same way.
Hopefully this will get you going to help get video from your Mac to your TV, either using Apple TV or another method. This is a lot of information to take in, so if you have any questions at all, leave them in the comments.
Get the best of iMore in in your inbox, every day!
What is the difference between using the Mini Display port with an HDMI cable and hooking up the HDMI cable to the HDMI port?

I use a HDMI cable and audio cable between my early 2008 MacBook Pro and TV... Works great when you don't have an Internet connection available as AirPlay needs one for some authentication of some iTunes material.

My HDMI hook up stopped working on my MacBook Pro since I upgraded to maverick Sent from the iMore App

You missed a big one. I have a Macbook Pro 2007 17" that have been semi retired that I do this on all the time. I have digitized all my DVD's to the thing and it now is used as a Time Machine Backup Server and as an Apple TV Media Server. My Apple TV and the Macbook Pro are both wired connected into my Airport Extreme (Trying not to use all the wireless spectrum remember wireless is shared not switched) I turn on iTunes on the Mac with Home Sharing turned on for both devices and then you just need to go to the Apple TV application called Computers and wa la there are your movies and music. No Airplay needed!!! as long as the thing run iTunes 10.X or higher you are good to go.

Also if you have an older mac there's an app called Parrot that actually gives the ability to stream to Apple TV. It gives a free trial and I used it on my 2008 unibody MacBook and it worked flawlessly. Sent from the iMore App
Thank you for signing up to iMore. You will receive a verification email shortly.
There was a problem. Please refresh the page and try again.