iPhone keeps restarting? Here's how to fix it!
iPhone keeps restarting, and restarting, and restarting.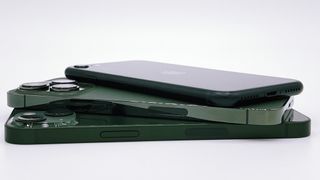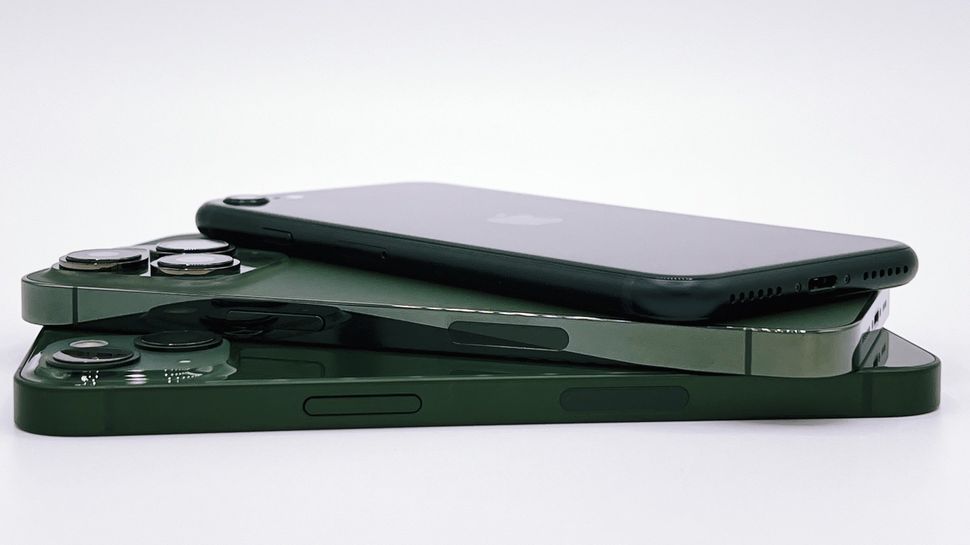 (Image credit: Christine Romero-Chan / iMore)
We use our iPhones every single day, so when your iPhone keeps restarting or shutting down intermittently, it's incredibly frustrating
No one likes taking an unnecessary trip to the Apple Store to fix something. As long as it's not an issue with your current iPhone's battery or other internal hardware, you can try troubleshooting it yourself. Here are a few things to try if your iPhone keeps restarting.
Force restart your iPhone
Even if you own one of the best iPhones, like the iPhone 14, your device can sometimes have issues that cause your iPhone to keep restarting. Whether it is shutting down on its own or your battery is rapidly draining due to a rogue background process or connectivity issue, a hard reset could help fix any problem with your iPhone.
How to force restart an iPhone 8 or newer
This is how you force restart an iPhone 8 or newer, including all iPhones and iPads with Face ID, like the iPhone 14 Pro.
Quickly press and release the volume up button
Quickly press and release the volume down button
Press and hold the side button. Release the side button when you see the Apple logo
How to force restart an iPhone 7 or earlier
On an iPhone 7 or iPhone 7 Plus, press and hold down the Sleep/Wake button and the Volume Down button at the same time

On an iPhone 6s, iPad with Home button, or older device, press and hold down the Sleep/Wake button and the Home button at the same time.

Keep holding down the button combo until you see an Apple logo appear on the screen (your iPhone screen will go dark before the Apple logo appears).
When the launch screen appears, you can let go of the button combo.
Once your iPhone has rebooted, check to see if it stays on and operational. If it doesn't and the iPhone keeps restarting (or if it won't reboot), go on to the next step.
Plug your iPhone in to a power source
If your iPhone or iPad is rapidly discharging, plug it in. Once the charging cable's in place, you should see it begin to charge, and you'll be able to read the battery level. It means something drained your battery if it shows little to no charge. If it shows a partially or fully charged battery, you may have another problem.
In either case, connect your iOS device to its charging cable, plug it into an outlet or USB port, and start charging. Let it charge for an hour. If it doesn't seem to be responding, try another charging cable, a different USB outlet plug, or a different USB port on your computer. Once you're fully charged, keep an eye on your iPhone or iPad and see if it shuts down again. If not, great! If so, keep reading.
Restore your iPhone
If trying the simple fixes doesn't fix your iPhone restarting, then it's time to try a software restore. In these circumstances where your iPhone keeps restarting, we suggest you restore and set it up as new, as this will remove all potential software bugs from the equation.
If your iCloud is set up correctly, you'll still maintain precious photos, videos, and contacts even if you opt for the set up as new option.
Not sure how to restore your device? Don't worry, we have a guide on how to restore your iPhone or iPad to get you through all of the necessary steps.
When you're all done, check and see if your iPhone or iPad stays on. If so, hallelujah! If not, there's one more thing to try.
Contact Apple
If you've tried the solutions above and your iPhone keeps restarting, your device might be experiencing a hardware issue. Like any electronic device, batteries can fail, and circuits can short. If you have AppleCare+, don't walk — run to get it fixed. If you don't, get an estimate and weigh the cost of repair against the cost of upgrading to a new device like the iPhone 14 Pro.
If you don't live close to an Apple Store, you can call 1-800-MY-APPLE to set up a mail-in repair with Apple Support.
Troubleshoot before you panic
It's frustrating when your iPhone keeps restarting, especially when you're worried about your data. Fret not, because whether it's following our simple steps or contacting Apple Support, there will be a solution to your problem.
These steps should help resolve any issue that you may be experiencing with your iPhone. After all, these are generally good tips and suggestions for troubleshooting any problem with your device, not just random shutdowns. If it doesn't, then it may be time to take it to the Apple Store — make sure to set up a Genius Bar appointment first! Otherwise, you may have a long wait ahead of you.
Get more iMore in your inbox!
Our news, reviews, opinions, and easy to follow guides can turn any iPhone owner into an Apple aficionado
John-Anthony Disotto is the How To Editor of iMore, ensuring you can get the most from your Apple products and helping fix things when your technology isn't behaving itself.

Living in Scotland, where he worked for Apple as a technician focused on iOS and iPhone repairs at the Genius Bar, John-Anthony has used the Apple ecosystem for over a decade and prides himself in his ability to complete his Apple Watch activity rings.

John-Anthony has previously worked in editorial for collectable TCG websites and graduated from The University of Strathclyde where he won the Scottish Student Journalism Award for Website of the Year as Editor-in-Chief of his university paper. He is also an avid film geek, having previously written film reviews and received the Edinburgh International Film Festival Student Critics award in 2019.

John-Anthony also loves to tinker with other non-Apple technology and enjoys playing around with game emulation and Linux on his Steam Deck.
In his spare time, John-Anthony can be found watching any sport under the sun from football to darts, taking the term "Lego house" far too literally as he runs out of space to display any more plastic bricks, or chilling on the couch with his French Bulldog, Kermit.