How to troubleshoot the macOS Mojave beta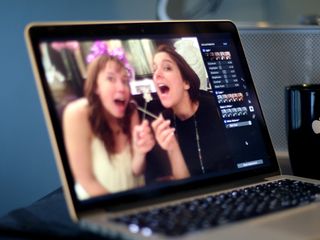 Betas are going to come with their fair share of problems, especially developer betas. Public betas are supposed to be significantly more stable, but still not perfect. If you're trying to download or install a developer or public beta of macOS Mojave and are experiencing issues, here are some things you can do to help fix the problem.
Apple occasionally offers updates to iOS, iPadOS, watchOS, tvOS, and macOS as closed developer previews or public betas (opens in new tab). While the betas contain new features, they also contain pre-release bugs that can prevent the normal use of your iPhone, iPad, Apple Watch, Apple TV, or Mac, and are not intended for everyday use on a primary device. That's why we strongly recommend staying away from developer previews unless you need them for software development, and using the public betas with caution. If you depend on your devices, wait for the final release.
Back up your Mac
By the time you're reading this, it may be too late to remind you to back up your Mac before you start downloading a beta, but I'm going to anyway.
Back up your Mac.
Before you try downloading or installing any beta (or any standard update), you should always make a fresh backup. If everything freezes and crashes and your screen turns purple, that fresh backup will be your saving grace.
How to back up your Mac, iPhone, and iPad: The Ultimate Guide
I can't download the macOS Mojave beta
If you know that you already have a beta profile installed on your Mac, but when you try to download the macOS Mojave beta, you get the message, "You must enroll your Mac to download the beta," The first thing you should do is un-enroll and then re-enroll your Mac. It's a fairly simple process that shouldn't take too long.
Click on the Apple icon in the far left of your Menu Bar.
Click on System Preferences.
Click on App Store.
Click on Change next to Your computer is set to receive beta software updates.
Click on Do Not Show Beta Software Updates.
Restart your Mac.
This will remove the Developer Beta Access Utility from your Mac, so you can then start over from scratch.
The macOS Mojave beta freezes during installation
So you've successfully downloaded the beta, but during the installation process, it just hangs, rainbow ball a-spinnin'. This is probably the most common problem when getting a beta onto your Mac. There are a couple of reasons the installation might not work and a couple of things you can try.
Make sure you're connected to the internet. Though the software is already on your computer at this point (assuming the download was successful), you may need to boot your Mac in Recovery Mode, which does require internet access.
If the download hangs, try a basic restart. Then, try installing again.
If, after restarting and re-downloading, the download still hangs, delete the downloaded profile and re-download it from Apple's beta downloads page and try reinstalling again.
If, after the attempts I've just mentioned don't work, check your hard drive for issues. Restart your Mac in Recovery Mode and use Disk Utility to run a diagnostic. Sometimes, just the act of running a diagnostic fixes the problem and the installation will work.
iCloud is not syncing properly
Once you've successfully downloaded and installed macOS Mojave, you may come across issues with the build itself. That's not abnormal. This is, after all, a beta. For glitches, borks, and things generally not working, the first thing you should do is file a Radar so Apple knows of its existence and can fix it in the next build.
A common problem that sometimes happens when installing a beta is that iCloud doesn't properly sync with either your devices running the current operating system or devices running betas.
If one or more of your programs that normally sync with iCloud isn't syncing, my first suggestion is to give it a little time. I've noticed that after a few days, things seem to catch up and my iCloud content eventually syncs up.
If, after a week, iCloud is still not syncing, try logging out of iCloud on your Mac and logging back in.
Click on the Apple icon in the far left of your Menu Bar.
Click on System Preferences.
Click on iCloud.
Click on Sign out.
After you've successfully signed out of iCloud, sign back in.
If, after waiting and then signing out and signing back into iCloud on your Mac, nothing iCloud-related seems to be syncing properly, you can trash the clouddocs file to trigger a redownload of iCloud Drive files.
Don't forget to back up your Mac before following the steps below!
Click on your desktop to select Finder.
Hold down Shift + Command + G on your keyboard to launch the Go To Folder window.
Select the folder CloudDocs.
Move CloudDocs to the trash.
You'll also want to quit the cloudd and bird processes from Activity Monitor.
Launch Activity Monitor on your Mac.
Search for cloudd.
Select the cloudd process.
Click on the X button in the upper left corner of Activity Monitor.
Click on Quit.
Search for bird.
Select the bird process.
Click on the X button in the upper left corner of Activity Monitor.
Click on Quit.
Note: This may eat up a lot of your internet download speeds and take a long time, so be patient.
Messages in iCloud not syncing
Now that Apple has added iCloud syncing to iMessages, there's an additional worry to consider. You can disable and then re-enable, and finally sync your Messages in iCloud to try to reboot the syncing process.
How to sync Messages in iCloud on Mac
Apple-built apps are not working properly
Even though Apple did the work to build apps that support the beta version of macOS Mojave, there is still a chance that something won't work right. The most important thing to do is to file a Radar so Apple is aware of the issue and can fix it.
You can also try restarting your Mac. Sometimes a simple reboot will flush out glitches and get your system working properly again.
Third-party apps are not working
If your favorite third-party app isn't supported in the beta of macOS Mojave, that doesn't mean it won't be supported when the final build launches publicly. To be sure your favorite apps will eventually work on macOS Mojave this fall, contact the developers and let them know how much you love it and hope to keep using it for years to come. They'll be glad to hear from you and it will encourage them to get the lead out and update as soon as possible.
What are your issues?
Are you experiencing a specific issue downloading, installing, or using macOS Mojave? Put your issue in the comments (along with what model/year Mac you own) and I'll do what I can to help you troubleshoot.
○ FAQ: Apple's beta software
○ Should you run beta software?
○ iOS 14 public beta: The ultimate guide
○ iPadOS 14 public beta: The ultimate guide
○ macOS Big Sur public beta: The ultimate guide
○ iOS 14: Everything you need to know
○ iPadOS 14: Everything you need to know
○ macOS Big Sur: Everything you need to know
○ watchOS 7: Everything you need to know
○ tvOS 14: Everything you need to know

Get more iMore in your inbox!
Our news, reviews, opinions, and easy to follow guides can turn any iPhone owner into an Apple aficionado
Lory is a renaissance woman, writing news, reviews, and how-to guides for iMore. She also fancies herself a bit of a rock star in her town and spends too much time reading comic books. If she's not typing away at her keyboard, you can probably find her at Disneyland or watching Star Wars (or both).
I had a finder hang up/crash on my 2017 MBP while working on it, so I restarted the Mac and my external USB-C drive would no longer show up. I did a restore and it brought the external back, but the drive still disappears now and then. Oddly enough plugging in a USB-A drive, forced the USB-C drive back on to Finder in one instance. After doing Betas for the last 8 years, you never know what kind of problems you're going to run into. It's been the only problem I've had so far. btw, couldn't believe you cut your hair the last MBW I saw you on had a lot missing.

After a few false starts, I was able to download and install Mojave on my non-Retina MBP mid-2012.
I rarely have trouble with Mac Public Betas and I appreciate the opportunity to assist with trying to find the bugs.
Dark Mode certainly is Dark. It's fun that they offer it as the default setting.
Currently I'm having a problem accessing anything through Safari ("Safari Can't Find the Server") or a web view or even password verification, though, strangely, Mail doesn't seem to be having and problem getting mail. I hooked up a direct Ethernet cable, but that hasn't helped.
Apple.com didn't even come up, but it's coming up now so there's hope.
Haven't yet noticed the performance improvements on my old Ivy Bridge.

Ho! The Dashboard is gone! Most of my apps over there weren't working anyway. The writing was on the wall for that one.
I remember the first time a salesman at BestBuy showed it to me I asked him 'why would I ever want that?'

Dashboard has essentially been replaced by notification center widgets. They come in useful if you want several different tools or visualisations in one place

Ah! My internet issues seem to have been due to an incompatible version of Little Snitch misbehaving. I uninstalled it and I'm all better now.
Not unexpected. Little Snitch and Bartender have both had trouble with new Public Betas in the past.
No problem with Bartender this time around.
I'll just have to wait for developers to catch up.

I'm dissatisfied with the new icon for DVD Player. Used to be a stylized remote for a DVD player.
Now it is simply a representation of an optical disc, which I think does not represent what the app does and could easily be either a DVD disc or a CD disc. This is the kind of icon I'm used to seeing to represent a disc itself, not the app to play it. FAR too generic.
Having the last MBP with an internal optical drive does make this more of a sore point for me.

Given that optical drives are gone with the wind, and DVDs are rarely purchased anymore, it makes sense to make it the icon of a generic CD because it'll be a lot more recognisable to people who aren't sure of what the application is for. The icon on High Sierra makes it look like some sort of remote control, so it's not really good either.

Whoa thank you for mentioning this Little Snitch thing! I thought I was in for an afternoon or rolling back to High Sierra. Shew! I just got my day back . :)

Late 2015 MPB. Installed Mojave beta, but MBP is stuck on white apple startup screen. Progress bar completed.

Was that straight after installation? I once ran into this problem, I let the computer run for a while to see if it would change but it didn't. So I force restarted the machine, and after doing that it worked fine

I have a 2015 MacBook Pro, Since I installed the Mojave beta my computer is not receiving MIDI from my keyboard via my interface.

Messages crashes upon opening for me on my 2016 MBP

You should probably add this to the article, but in any case -- If anyone is having an issue wherein System Preferences crashes, here is a simple solution I discovered that works on my mid-2015 15" MacBook Pro: Finder Approach:
1) Navigate to Applications and right-click on "System Preferences"
2) Click on "Show Package Contents"
3) Expand Contents, then MacOS
4) Double-click on the System Preferences icon that looks like a terminal with a little green "exec" label
5) If it works, then drag that icon to your desktop (or wherever) to create a shortcut to it and then use that to launch System Preferences from now on.
6) Don't forget to close the terminal emulator window that will pop-op when using this method. Terminal Approach:
1) You don't even have to be root, but just do the CLI equivalent of the above. Originally I tried to post explicit steps, but because of a badly coded URL detection algorithm in imore.com, it's telling me "You don't have enough reputation to post URLs"; ugh. I tried to defeat it 3 different ways and it's just ultra-paranoid.