How to Watch Free Movies & TV Shows With Plex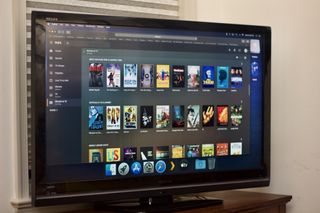 (Image credit: Nathan Alderman for iMore)
We've written before about Plex, the media server software that lets you stream your movies, music, and TV shows from your own computer to anywhere with Wi-Fi. But thanks to a deal with various movie studios and production companies, Plex now offers a catalog of streaming movies and TV shows on-demand, for free. For the most part, you get what you pay for — but you'll also find a few diamonds in the rough.
How much does Plex's streaming service cost?
As we noted above, it's free — mostly. You don't need a paid Plex Pass subscription, which some of the program's other features require. And the Plex account and software you'll need to watch the service cost nothing, either. Since nothing's ever truly free, you will have to sit through occasional ad breaks while you watch.
Who's providing Plex's streaming movies and shows?
The big names involved include Crackle, featuring films and TV shows from Sony and Paramount's libraries; Legendary Entertainment (producers of films like Watchmen, The Dark Knight, Pacific Rim, and the recent Godzilla and Kong reboots, none of which you'll find on this service); plus MGM, Lionsgate, and Warner Bros. Don't expect any of them to offer the prize jewels of their film catalogs, but the May 2020 addition of Crackle did add a slew of better-known recent and classic films. Indie names like Participant Media and Gravitas Ventures have also signed up.
Is Plex's streaming content any good?
At launch, Plex's offerings underwhelmed, but the addition of movies and TV shows from Crackle.com in May 2020 gave the service a big quality boost. Plex now offers a rotating roster of lesser-known but still solid flicks from the past few decades, along with more than a few legitimate classics. You'll find films from directors such as Steven Spielberg, Francis Ford Coppola, Paul Thomas Anderson, and Stanley Kubrick, plus a healthy selection of well-regarded indies and international films.
The TV roster, though less impressive, also sports a reasonable mix of things you've actually heard of, and things you might not have heard of that are still worth watching. Beneath all that, of course, the landfill of weird, cheap filler titles runs very, very deep.
Plex now offers a blog, The Watch List, to help you find the best offerings in its streaming library, with idea lists curated around themes like "underrated comedies," "heist movies," or "films starring Keanu Reeves."
Is the content in HD?
Most recent or well-known films, and even a few classics, are available at 720p or 1080p. But a lot of the others stream at DVD quality, and there's no way to adjust that resolution.
How can I watch Plex's streaming service?
As of this writing, Plex offers streaming movies and TV shows through its web app, its iOS and Android apps, and its AppleTV app. Its native Mac app doesn't yet support that feature, though I'd expect it'll show up eventually.
In the sidebar where Plex lists your various libraries (Movies, TV, Playlists, etc.), look for "Movies & TV On Plex" at the bottom. You can always edit that sidebar to move it up to a more prominent position or banish it altogether.
Can I watch Plex's streaming video on a TV hooked up to my Mac?
Not universally. In most cases, you can play Plex's on-demand video just fine in Safari. But when I tried doing so on the Mac mini hooked up to my 10-year-old TV via HDMI, I got an error message saying that my browser needed to support DRM content. The error may have something to do with Safari's support for FairPlay DRM; when I tried Firefox, which uses the rival Wideview DRM system (as does Chrome), movies played back on my TV without a problem.
Hidden gems on Plex's streaming service
As we said, plenty of Plex's content isn't too impressive. But a trawl through the depths of its offerings turns up a few movies that you won't regret watching. Titles will come and go, but here are just a handful of the best that we found as of this article's posting:
Steven Spielberg gleefully dives into a whole new toybox in his first animated film, based on the classic graphic novels about a globetrotting reporter with a knack for adventure. It's a kids' movie, but a ridiculously fun one, with a script from Doctor Who and Sherlock's Steven Moffat, Shaun of the Dead's Edgar Wright, and Attack the Block's Joe Cornish, and the kind of joyous visual storytelling Spielberg hasn't indulged in since the Indiana Jones films. (The good ones.) Special effects from producer Peter Jackson's Weta Digital mean the motion-captured animation's vastly better -- and less creepy -- than you'd expect, and there's a jaw-dropping single-take chase sequence through a flooding hillside town that rivals anything Spielberg's done in live action.
Director Neil Burger brings a sepia-toned, turn-of-the-century beauty to this tale of mystery, stage magic, and star-crossed lovers. Come for Edward Norton rocking a Dr. Strange goatee; stay for the elegant and eerie magic tricks and Paul Giamatti as the lovably gruff inspector trying to untangle reality from illusion.
There Will Be Blood and The Master's P.T. Anderson cut his teeth on this suspenseful indie about hard-luck gamblers, with an unlikely but effective cast including John C. Reilly, Gwyneth Paltrow, Samuel L. Jackson, and a pair of terrific Philips: Baker Hall and Seymour Hoffman. Anderson wrings a surprising amount of tension out of long takes in which his camera refuses to show you something, but leaves you absolutely dying to see what it's holding back from you.
After the Evil Dead series, but just before Spider-Man, director Sam Raimi made this spooky backwoods mystery with a truly killer cast. Cate Blanchett stars as a single mom and part-time psychic investigating a local woman's disappearance, backed up by folks like Hilary Swank, Greg Kinnear, and J.K. Simmons. (Katie Holmes is ... also in the movie!) But the biggest surprise comes from Keanu Reeves, playing a skin-crawlingly abusive creep in what might be his absolute best performance prior to John Wick.
Unflattering depictions of Native Americans aside -- and alas, that seems to come with the territory -- Westerns don't get much better than John Ford's taut, terrific tale of an unlikely group of strangers traversing dangerous country in the titular vehicle. The characters are fun, the climactic action sequence still thrills, and check out the intro Ford gives a little-known newcomer by the name of John Wayne. Fans of Joss Whedon's Firefly will find a suprising number of similarities here.
Found any other favorite titles in the depths of Plex's streaming offerings? Share them in the comments below.
Master your iPhone in minutes
iMore offers spot-on advice and guidance from our team of experts, with decades of Apple device experience to lean on. Learn more with iMore!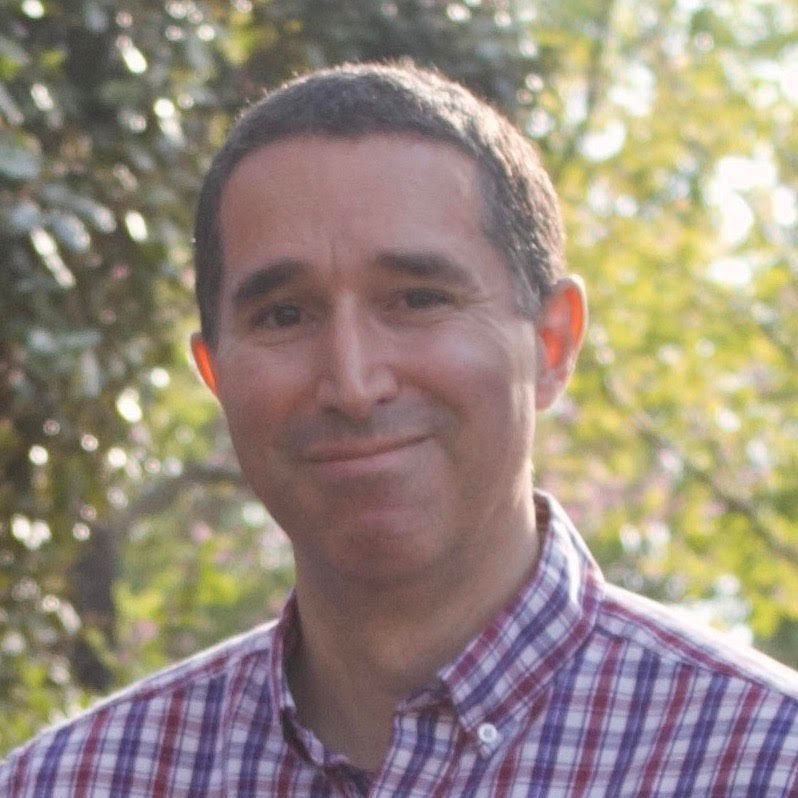 Nathan Alderman is an iMore contributor. He's been using Apple computers since his first Apple IIe in 1985, and writing professionally about Macs and their software since 2005. During his 12 years freelancing for Macworld, he covered email clients, web browsers, web design programs, writing apps, and games, and he's continued to follow those interests at iMore since 2017. An editor and writing coach in his full-time career, he spends his dwindling spare time writing fiction for fun, volunteering for democracy, and contributing to podcasts on The Incomparable Network. Nathan adores his wife and wrangles his alarmingly large children in bucolic Crozet, VA.