How to watch Netflix in 4K on Mac (Hint: It's not through Safari)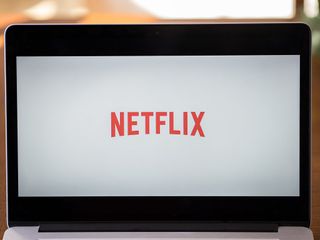 (Image credit: iMore)
Netflix has made its content available in 4K for some time now, but Mac users have been left out of that particular party. However, it's now possible to enjoy Ultra HD Netflix content on your Mac, even if you can't do so on macOS. Confused? I'll explain.
Right now, the only way to watch Netflix in 4K on a desktop or laptop is through Windows. The good news is you can run Windows on your Mac through Bootcamp or virtual machine software like Parallels or VMWare Fusion. Bootcamp is available for free as a part of macOS and makes installing Windows on your Mac easy enough. But before you start the journey towards loading Windows on your Mac for the express purpose of watching Netflix in 4K, you're going to need a few things.
Netflix in 4K: What you'll need
First, if you haven't already, you'll need to head over to Netflix (opens in new tab) and upgrade your account to be able to view 4K content. This costs $13.99 per month, up from the $10.99 of an HD account. With this upgrade, you'll also be able to watch Netflix on a total of four different screens at once.
Second, you'll need a copy of Windows 10. Watching Netflix in 4K on a PC requires either Microsoft's Edge browser or the official Netflix app for Windows 10, so you won't be able to use an earlier version of Windows.
The third item is the biggest hurdle, probably because it's the most expensive if you don't already have it. You're going to need a Mac from 2017. This is because the 2017 Mac lineup all utilize Intel's Kaby Lake processors, and Netflix requires the 10-bit HEVC codec support specific to those chips in order to play in 4K on a PC.
You'll also probably want some kind of 4K display if you're not using a Retina iMac (or even maybe if you are). There are a number of great options out there.
Keep in mind that, depending on the display you choose, you might need an adapter such as Apple's USB-C to Digital AV Multiport adapter.
See at Apple (opens in new tab)
How to set up your Mac for watching Netflix in 4K
If you want a full, native Windows experience on your Mac, you're going to want to use Bootcamp. This partitions your Mac's hard drive or solid state drive with a section on which you will install Windows 10. You can then elect to start up that partition when you turn on your Mac, rather than starting up the macOS partition. This lets your Mac function exactly like any other Windows computer.
Of course, you can go the virtual machine route and install Parallels on your Mac, allowing you to run Windows 10 while you continue to run macOS. This is a great option if you don't like the idea of having to boot up your Mac in a particular way just to switch between using macOS and Windows. Also, if you have a dual-monitor setup, you can run Windows in Parallels in full-screen mode on one monitor, then keep performing tasks in macOS on another.
Once you've installed Windows 10 on your Mac one way or another, you'll be good to go if you just want to use Microsoft's Edge browser, which comes built-in with Windows 10. You'll just need to sign in to Netflix.com (opens in new tab). However, you'll need to head to the Microsoft Store if you're looking to pick up the Netflix app (opens in new tab) for your 4K viewing.
Questions
If you have any more questions about watching Netflix in 4K on your Mac, let us know in the comments.
Get the best of iMore in in your inbox, every day!
Joseph Keller is the former Editor in Chief of iMore. An Apple user for almost 20 years, he spends his time learning the ins and outs of iOS and macOS, always finding ways of getting the most out of his iPhone, iPad, Apple Watch, and Mac.
I just got a brand new iMac 2017 (40GB RAM, high end graphics Radeon Pro 580 and i7 cpu) and I can't get 4K in Netflix in Parallels (12.2.1, transferred from old macbook pro, running latest windows 10) no matter what I do, neither in the Netflix app, nor Edge browser. The highest res I get is 1920x1080 (which I can verify by hitting shift+control+option+command+d) And I definitely have the high end Netflix plan. Any other suggestions?

The article said to use BootCamp, not Parallels Desktop. Your video support under virtualization applications like Parallels Desktop 12 is far inferior to native hardware drivers available when running BootCamp. Yes of course it's less convenient to have to restart to run Windows 10, but that is your only option shy of buying a whole new PC running Windows 10

Actually, the article specifically mentions Parallels as well. Be that as it may, I setup a separate bootcamp partition with Windows 10 and despite having all the required hardware and bandwidth and software, 4k streaming still does not work.

I would love to know if the info above was actually tried and verified by the author. I have all the correct hardware and setup and it will not work. I can play HEVC video in Edge browser in Windows 10 in boot camp, but I can not get 4k streaming to work, despite having both the bandwidth and the proper netflix account.

After much research, I have come to the conclusion that watching 4k in Netflix in bootcamp on an Apple machine is only possible if one if using Intel GPU. If one is using any flavor of Radeon, the DRM necessary (PlayReady 3) is not available in any driver and so it will not work. An external GPU running a Nvidia card MAY be possible as they have drivers that include the DRM.
Thank you for signing up to iMore. You will receive a verification email shortly.
There was a problem. Please refresh the page and try again.