iMore show 663: Apple 2024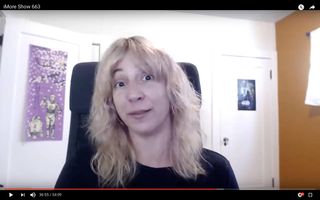 Public betas are here already! Lory Gil and Rene Ritchie have all the details, including why you probably don't want to try them out just yet. But if you do, they're here to help you do it the smart way. They have an exclusive scoop on Apple Card.
The big bombshell this week is that Jony Ive is leaving Apple later this year to form his own design studio. Apple will become one of his primary clients, but how much of his influence will we continue to see in Apple's products going forward?
Finally, Lory and Rene talk about Wizards Unite and how different (and more complex) it is compared to Pokémon Go.
Listen now
Watch now
Show notes
Apple Music subscribership up to 60 million
Public beta stuff: - iOS 13 public beta: The ultimate guide | iMore - iPadOS 13 public beta: The ultimate guide | iMore - macOS Catalina public beta: The ultimate guide | iMore tvOS 13 public beta: The ultimate guide | iMore - Apple increases its self-driving department
Sponsors
Paint Your Life

(opens in new tab)

: Give a truly meaningful gift. For a limited time, get 30% off your painting, and FREE shipping. Text the word 'IMORE' to 48-48-48. Message and data rates may apply.
Wix Creation without limits. Visit wix.com/podcast and get 10% Off Your Wix Premium Plan — enter the code WIXPROMO at checkout.
Hosts
Be part of the show!
Send in your comments, questions, feedback, or follow-up to:
Jim Metzendorf has been using Macs since 1994. He is a podcaster, freelance audio/video editor, and author of 'The Professional's Guide to Audio Podcast Production'. Jim also teaches audio production at a college in Cleveland, Ohio. Follow him on Twitter: @jmetzendorf
Thank you for signing up to iMore. You will receive a verification email shortly.
There was a problem. Please refresh the page and try again.