iMore Show 770: Apple Watch Watch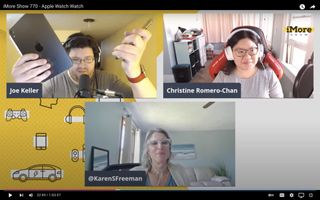 (Image credit: iMore)
This week on the iMore Show, we dive into what we think about our new devices and discuss when we might actually see the Apple Watch Series 7 (Oct 15).
Listen now
Watch now
Links
Hosts
Be part of the show!
Send in your comments, questions, feedback, or follow-up to:
Get the best of iMore in your inbox, every day!
Jim Metzendorf has been using Macs since 1994. He is a podcaster, freelance audio/video editor, and author of 'The Professional's Guide to Audio Podcast Production'. Jim also teaches audio production at a college in Cleveland, Ohio. Follow him on Twitter: @jmetzendorf