iPhone 6s: What we want to see from Apple's next phone!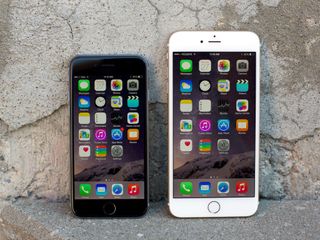 The iPhone 6s and iPhone 6s Plus could be here as early as next month. Since it's an "s" year, we're not expecting something particularly new and exciting—instead, we're expecting better. And based on what Apple has done with the iPhone 3GS, iPhone 4s, and iPhone 5s in the past, that could mean a lot of different things for a lot of different people. So, we figured we'd get a good old-fashioned round table going and see what everyone was looking forward to!
Make sure you enter our #SwitchToiPhone give-away!
What are you looking for in the next iPhone camera?
Derek: I've long been a proponent of quality over quantity, arguing that I'd rather have a better camera than simply one with more megapixels. But that argument doesn't hold as much water as it used to, with Android flagship smartphones these days coming with high-megapixel cameras that match or exceed the high quality bar set by the iPhone. Eight megapixels is no longer enough, and though it's perfectly serviceable most of the time, it's the times when it's not that I look at my iPhone and ask how, in 2015, I can still pay that much for a phone with such a camera.
Don't get me wrong, I still think the iPhone 6 takes phenomenal photos, but for the first time I don't find myself being disappointed if I'm using a Samsung Galaxy S6 or LG G4 to take photos. A higher megapixel camera means we can zoom in more, it means we can preserve more details, it means we can do 4K video or zoomed-in 1080p. Go for 13MP, heck, do 16MP. 8MP just doesn't cut it anymore in 2015.
Oh, and for the love of whatever you find holy, put OIS in the smaller iPhone. That omission just hurts.
Ren: I'm with Derek: OIS in the 6s, please. In general, I'm hoping we see more chip-to-software improvements from the 6s rather than empty megapixel boosts. There are a lot of imaginative digital manipulations being built in startups these days—a few of which Apple has already acquired—and while I don't expect a 3D camera anytime soon, more modes in the Camera app wouldn't be out of the question. (I'd take a better timelapse option, for one.)
But where megapixels are concerned, I'm hoping Apple bumps up its sensor enough so that my iPhone can shoot desktop pictures for the Retina-quality 27-inch iMac—right now those 3264-by-2448 images are looking awfully sad on a 5120-by-2880 display.
Rene: More megapixels but not at the expense of pixel size. I'm done with manufacturers carving up sensors so they take in almost no light but allow for a big number to get emblazoned on a spec sheet.
Having more megapixels would allow for better digital zoom and crop, downsampling, and other things that make photography better. If Apple can hit 12 megapixels and 4K, and it results in me having better 8MP and 1080p results post-edit, I'll be happy.
Add OIS to the iPhone 6s, and make both as low-light friendly as possible, and I'll be beyond happy.
Peter: Apple has improved the quality of the iPhone's sensor operating in low-light conditions, but I want it to do even better. I'd like better sensitivity with less visible image noise. I'd also like to see better quality digital zoom, as I often try to zoom in on objects I'm trying to see with better clarity. Optical Image Stabilization is a plus for the 6 Plus, and I'd like to see it filter to the "regular" 6 phone next.
Rich: I'd love to see the camera wart go back into its camera wart cave. In my dream world, it goes away in favor of a slightly thicker device with more battery. If I could have any actual camera feature in the world, it would be low-light performance closer to what I see with my eyes. I miss so many cat photos in dim lighting.
What do you want to see from the next iPhone processor?
Derek: More RAM, mostly. 1GB is good, 2GB is better. Seeing as I'd also like the next-gen iPhone 6s to also have a higher resolution screen (as unlikely as that is), having more RAM to push around pixels and keep apps and web pages in the memory longer would be welcome.
More importantly, though I'd love to have Apple implement a dedicated low-power voice co-processor. A V9 to go with the A9 application processor and M9 motion co-processor, if you will. Just as the low-power M9 can track your movement activity even when the phone is off, a dedicated voice co-processor would allow the iPhone to listen even when it's off. Think of it as an expansion of the current "Hey Siri" activation phrase, though it'd be best for Siri to recognize your voice and allow you to set a custom activation phrase. Come to think of it, just look at Motorola's done with a dedicated voice processor on the Moto X and copy that. Great artists and all.
Ren: I'll trade "the thinnest iPhone yet!" for a bit more battery life any day; given iOS 9's Low Power Mode, it's likely we'll see a decent improvement in battery from the 6 to the 6s. LPM works well enough on Apple's current generation of smartphones, but I imagine it can be utilized further on a device built around the concept. I'm also on the bandwagon for more RAM and a dedicated voice co-processor to help speed up Siri.
Rene: I'd like 2GB of RAM sandwiched in there, pretty please. The iPad Air 2 flies on 2GB and the iPhone 6 Plus pushes around a similar payload.
Other than that, while Swift, Cyclone, and Hurricane all brought significant advancements, and I expect nothing less from "Tropical Storm" or whatever Apple goes with this time, I'm more interested in how Apple uses the power and power efficiency, not just that they have it.
The Image Signal Processor (ISP) for the camera is a great example. It's so good it equals the output of phones with much bigger sensors and glass. The motion co-processor is another one. It makes features better.
Improvements there would be great. If Apple could figure out other cool things like them, things that help natural language parsing or contextual intelligence, it'd be even greater. Siri Intelligence with some A9 magic? How great would that be?
Peter: I'm a big believer in eating sausages rather than understanding how they're made. To be perfectly frank, I couldn't care less about what's actually inside the iPhone as long as it does things I want it to do. So continue to offer the best performance, surprise me with interesting features and functionality, and do so in a slender package that doesn't make me need to keep the iPhone connected to a wall (or battery pack) and that would thrill me.
Rich: More RAM would be great, if only so my friends with Android Nexus devices will stop looking at me like I rode in on one of those giant Victorian bicycles. I'm less interested in more CPU performance than technology that lets my phone run longer. I love the low power mode in iOS 9– anything that could make that work better would rock. My backup iPhone 5 is still "good enough" as far as performance goes. We don't need speed as much as longer battery life.
Any new colors you'd like to see?
Derek: Nope. I'm perfectly happy with my go-to silver-and-white combo. Although… titanium might be cool.
Ren: I have all the love for rose gold, and would not be complaining if it somehow made its way to the iPhone without the rose gold price tag of the Apple Watch. (And speaking of the watch, we've proven that black faces work just fine with gold casing... maybe this is the year Apple considers black and gold styling, hmm?)
Rene: There are rumors of Rose Gold and fair enough. I get why Apple keeps the flagships in the metallic hues. It screams premium. I kind of like the iPod colors, though. And I've always secretly hoped for a Product Red iPhone...
Peter: Purple!
Rich: Seconding purple! A slightly industrial-looking copper metal finish would be pretty hot, too.
How would you like to see Force Touch implemented?
Derek: Honestly, I'm not yet sold on the benefit of Force Touch vs. tap-and-hold. Maybe in applications where varying the pressure would be both natural and useful (drawing, games, etc.), but so far I've been fairly underwhelmed by the implementation. On the Apple Watch, it just feels like a tap-and-hold with haptic feedback. On the MacBook it feels, well, like it's clicking, which is neat, but the potential has yet to be effectively tapped (pun not intended).
Ren: Force Touch has a ton of potential when brought to the iPhone, in part to banish (or at the least, shrink) those awful "More" contextual menus. As a replacement for tap and hold, Force Touch is pretty neat; as an augmentation to the keyboard or Notes enhancer, Force Touch could be a game-changer. The technology may not be there yet to trick our brains into thinking that glass screen feels like paper, but at the least it may be able to give off vibrations to make your keyboard clicks feel more real and let you "feel" the pressure of drawing on a screen.
Rene: I'm hoping for a blend of Apple Watch and MacBook TrackPad functionality. There's a lot of non-critical but still important options that I could do with having off-screen but still easily available via Force Touch.
I'd also love to be able to draw on screen without needing a Wacom-style layer in between. I think a lot of people aren't fully appreciating the potential of Force Touch. It's multitouch made multidimensional and, in a few years, just like capacitive touch, we'll be wondering how we made do without it.
Peter: I've yet to spend any significant time with any Apple device that implements Force Touch. My MacBook Pro doesn't have it and it really isn't that compelling a feature to make me want to trade up to get it. Having said that, Force Touch has huge implications both as a key interface feature and as an assistive feature, so I remain open-minded about how Apple will use it.
Should iPhone switch to USB-C?
Derek: Yes. But no. The switch from the 30-pin Dock Connector to Lightning was a good thing but also upset a lot of customers that had purchased accessories large and small that were compatible only with the old connector, mostly expensive speaker docks. Thankfully we've moved into an age where most phone-compatible speakers sold these days are compatible via Bluetooth instead of a physical connection, but I can just imagine the complaints we'd hear if Apple dropped Lightning for USB-C after just three years.
That said, the rest of the industry is moving towards USB-C. The just-announced Android-powered OnePlus 2 has a USB-C port, as does Apple's own MacBook. USB-C makes sense, but it'd also be a PR nightmare. I do look forward to the day where I can use the same cable, regardless of which end or which orientation, to charge my laptop and my phone and to connect external drives, monitors, and everything else. It's going to be a long transition, though.
Ren: Like everyone else on this panel, I'm conflicted as all get out about this. I like the USB-C port, and I love that it's a universal standard. Switching would get Apple out of hot water in Europe (where they currently have to supply a micro-USB adapter in their boxes), and could potentially offer users faster charge times and more accessories.
But on the other hand: I've only just managed to collect enough Lightning cables so that I don't have to move them from room to room to car. I don't know if I want to go through that whole rigamarole again.
Rene: In a vacuum, sure, why not. The team that helped design it, like the team that designed Lightning, was brilliant. People got really grumpy about switching from 30-pin Dock to Lightning after just ten years, though, so another change just three years in isn't likely to be met with universal song and dance.
We also don't live in a vacuum, because hard to breathe. And with Lightning, Apple has a lot of breathing room to support signals both current and future.
Peter: Oh, heavens, no. My customers still complain about the change to Lightning, and that happened three years ago. The 30-pin Dock Connector had a decade-long run, and a lot of people bought expensive accessories assuming it would be around forever. Sure, Apple offers 30-pin to Lightning converters, but they're expensive and imperfect.
Apple obsoleted the technology with no warning, as they are wont to do. There were good reasons for Lightning to replace the 30-pin: Apple wanted something that was reversible, sturdier and smaller than what it had. Going with USB-C doesn't provide enough of a benefit for Apple to get rid of Lightning, I don't think. It's going to be a very widespread standard, to be sure, but it's still a nascent standard, and people are just getting used to Lightning.
I suspect that if Apple were to switch iPhone interfaces again, only three years after the last time, I believe they'd have a full-scale consumer revolt on their hands.
Rich: Augh. Honestly, I love both Lightning and USB-C. If USB-C meant we could get faster syncing and charge more quickly, I'd take the hit and move forward. It's not like it obsoletes any wall chargers if you buy USB-A to USB-C cables. (I have a few for my MacBook that I got off Amazon for like $10. They're totally fine!)
Do we need another 4-inch iPhone?
Derek: I want to say yes, but the simple truth is that bigger phones sell more. We can see it in Apple's own sales numbers — quarter after quarter of record sales after the introduction of the larger iPhone 6 and 6 Plus. There are customers that want smaller devices, sure, but their numbers pale in comparison to those that clamor for bigger phones. What would be nicer is for Apple to cut down on the top and bottom bezels — a 4.7-inch iPhone 6 shouldn't be roughly the same size as a 5.1-inch Galaxy S6.
Ren: I won't lie: After having to use my 5s for some Apple Music testing, I miss using that wee little phone. But my Apple Watch has kept me from using my phone as much as I used to in the 5s days, and when I do want to reach for a smartphone, I tend to want a larger screen. Sadly, I suspect our 4-inch iPhone dreams may have gone the way of the dodo in Apple HQ.
Rene: Need, no. But some people still prefer smaller phones, something that used to be one of Apple's defining features. Another one of Apple's defining features is screen sizes in sets of two. iPhone, iPad, iMac, MacBook Air, MacBook Pro, and iMac. All are offered in two sizes. (The new MacBook is new and the 17-inch MacBook Pro is no more.)
Currently, those two sizes for iPhone are 4.7 and 5.5. With 4 offered only as a legacy product. Would Apple cancel 4.7 or 5.5 for 4? Would they offer all three?
The best chance for it seems to be an iPod touch 6-style upgrade. iPhone 5c updated to iPhone 6c with an Apple A8 and new camera. Not new, but not entirely old.
Peter: 4-inch phones certainly appeal to a specific class of consumer, but it's not the market Apple feels offers the best potential for growth and profit. The bottom line is that consumers of premium smartphones — the segment of the market Apple operates in — have been trending towards larger phones for years. So no.
Rich: I am not in the market for an iPhone 6S unless it comes in a smaller size. (4" is fine. I've given up on going back to the glory of 3.5") I use my phone for reading, listening, and typing. I've got my typing speed back to near-ridiculous on my iPhone 6, but hitting send or enter and doing other kind of actions is still more awkward than it should be.
Would you want wireless charging on the iPhone?
Derek: Oh my god yes. Rene will argue that wireless charging is no more convenient than a reversible connector, but he's wrong. Dead wrong. I've been using wireless charging on a wide range of devices since I got my first Palm Pre in 2009, and I'm not looking back. Wireless charging lets me just set a phone on a charger, and it just charges. There's no dealing with a dock that you have to stick to your desk or hold down when you pick up the phone, no searching for your cable after it slips off the back of the table. You just put it down, and it sucks in power.
If Apple does go for wireless charging, they absolutely must do it as part of the Qi standard. If it's proprietary, I'll pitch a fit, no matter how much better Apple thinks their version is. Apple already kind-of-sort-of does Qi with the Apple Watch, so why not the iPhone too?
Rene: Derek is wrong. I would argue it's not truly wireless because, like the Apple Watch, the other end still needs to be plugged into a wall, but it does offer benefits. And yes, Apple Watch uses Qi-like technology, though it also requires a magnet that prevents it working with standard Qi chargers.
Previously, wireless charging precluded the use of a metal backplate, which Apple switched to in 2012 with the iPhone 5 and will continue using into 2015 with the iPhone 6s. Qualcomm, however, has just announced chips that support wireless charging with metal backs.
Whether or not that chip and the coil that goes with it would fit in the existing case is one question, the other is whether or not Apple believes the technology is ready for primetime in phones.
Charge times have gotten faster, but energy efficiency may not be good enough yet. Neither might ubiquity, as public and hospitality charging platforms are only starting to propagate.
Just like LTE and NFC, the chipset alone might not be enough for the feature set to roll out. That might require more time and wider adoption.
Ren: YES PLEASE. I have been dreaming of wireless charging for years, and convenience of the Apple Watch has me itching for something for the iPhone 6. As Rene points out, the technical standards have changed and this may allow for the iPhone to get wireless charging without a major case redesign. I don't know if we'll see it in the 6s or the 7, but I'm personally hoping sooner rather than later.
Peter: Yes. I want wireless charging on my iPhone, iPad, MacBook Pro, all the things. Let's make the restless ghost of Nikola Tesla happy once and for all, people!
Rich: Not interested in wireless charging unless it comes along with the devices being waterproofed. I like plugging things in.
Assuming Apple sticks to it, how's the tick/tock strategy working for you?
Derek: It's fine. I'm one of those weirdos that upgrades their iPhone every year, but Apple hit on it early on with the 3GS: most people only upgrade every other year, thanks to the two-year contract model that long dominated the industry. But that model is going away. T-Mobile doesn't do contracts anymore and Verizon's doing away with them as I type these words. Europe mostly dropped contracts years ago.
We're quickly approaching a time where customers will no longer be buying phones on subsidized contracts. Your service charges and the smartphone cost are becoming decoupled, and that means a few things. For one, it means that users will be free to upgrade whenever they want, though they'll pay for the privilege by literally paying for their phones. That's the world we're facing: no more $200 iPhones — instead it's a world where you pay full price up front or you divide it up over several months. Either way, you're paying the full $650 or more for your phone.
This could result in two things: lower cost phones getting stronger consideration from customers that are suddenly shell-shocked by the price they're expected to pay, plus more substantial updates from manufacturers as customers are no longer locked into contracts with the same phone for years at a time. Tick/tock works for now, but it might see some challenges in the near future.
Ren: I'm happy with it. Like Derek, I've bought an iPhone every year since the 3GS, and will likely continue to do so. Primarily, I justify it a cost of the whole "writing about technology" thing, but secretly, I love Apple's iPhone for its camera—and I'm bad at waiting when camera updates are involved. In the scheme of the larger tech world, non-subsidized devices may affect Apple's adoption rate on S-level phones, but I'm skeptical—there will always be folks who want the latest and greatest, and there will always be those who'll wait around a version or two. There are also plenty of countries where subsidization doesn't exist, and Apple seems to be doing just fine selling past S-models overseas.
Rene: Tick/tock works because it lets Apple focus on design one year, improving that design the next. It gives them the chance to stick one landing before taking the next leap.
It is predictable, and it does open them up to counter-programming from competitors, but to date very few have ever taken full advantages of those openings. Perhaps only one: Google with the original Nexus One.
In the future, Apple might need to change things up, but for now it's working just fine.
Peter: I have no complaints. It provides a fairly predictable schedule for consumers and accessory makers alike. I don't want to see Apple radically revise the form of the iPhone this year.
Rich: I like it. When Apple does something I like, I can count on it sticking around for another generation. If they do something I hate, at least there's a faster version of the previous style to tide one over until the next major change.
What are you hoping Apple doesn't do with the next iPhone?
Derek: I hope that Apple doesn't withhold features from the smaller iPhone 6s in favor of the larger iPhone 6s Plus. I'm talking both hardware and software. Not having OIS or a rotating launcher or split view apps on the iPhone 6 was disappointing. There's a case to be made for leaving the software features out, or at least turned off by default, but I don't think it's a particularly compelling one.
And whatever you do, don't make it thinner. It's fine here — I can't deal with a battery that's any smaller. I wouldn't mind barely thicker to reduce the camera hump and slip a bigger battery inside.
Ren: The iPhone 6 Plus is about as big as I can handle, and both are about as thin as I ever want a phone unless it can physically roll up into my pocket like a newspaper. Maybe we can put the quest for thinness on pause for the S-models, eh Apple?
Rene: Change just for change's sake. That's always my biggest fear. Doing something to make it better is great. Doing something just to do it, or just because other people are doing it even when it's inconsistent or ill-considered, can lead to less than great experiences.
Staying focused on quality components, like camera, display, processor, etc. is what I want from the iPhone 6s. Gimmicks of any kind, not so much.
Peter: I'm still trying to find the limits of what my iPhone 6 can do, and I believe it has lots of legs left. It's a powerhouse of a smartphone with huge untapped potential. What scares me are marketing-driven engineering decisions that tilt towards obsolescence of previous models just for the sake of introducing new features. Don't do that this year, Apple. Keep us in love with the gear we have.
Rich: I really hope they don't make the standard 6S any bigger or thinner. I'll also be pretty bummed if we lose our few mechanical buttons and switches.
Anything else, no matter how unlikely, you're still hoping for in the next iPhone?
Derek: A depth-sensing refocusing camera would be all sorts of awesome, but we're not yet there in terms of miniaturizing that technology. I also want to see those antenna lines disappear or at least be made less obvious. They're an unsightly blemish on an otherwise attractive device.
And as I mentioned earlier, I would like to see the smaller iPhone 6s get a higher resolution display. 750x1334 barely cuts it today when every flagship Android competitor has nearly four times the resolution. At least make it 1080p and give us a super-crisp screen to further trick our eyes. Apple calls it Retina, but one look at a Quad HD display tells you there's more to resolution than just crossing a threshold and calling it a day.
Ren: The Apple SIM is a pretty great step forward into making devices compatible with most networks, but I hate that those SIMs get locked to whatever network you choose. There have been rumors now and again about an adaptable, auto-switching carrier SIM—combined with an unsubsidized price, that would be an awfully tempting purchase indeed.
Rene: Natural language and contextual co-processing so some of Siri's language parsing could be done on-device and still function when internet connectivity was unavailable or unresponsive.
Massive cloud databanks are better at handling the complexities of voice recognition and sequential inference, but even not-as-good locally is better than not-at-all when the cloud isn't working well. (Like when driving between towns and there's no cell service for stretches.)
Since iOS 9 will be using Siri technology for text search as well, and since it's already staying local to keep private data private, moving a subset of logic local as backup would be nifty.
That and, you know, now that Apple is producing OLED screens for the Watch, having really good ones—and the requisite night theme to go with them—might be fun on the iPhones as well.
Peter: As someone who sees more than his share of broken iPhones, I'd like to see these things made less freakin' delicate. People break their iPhones, even iPhones they've spent a lot of money protecting with Otterbox and Lifeproof cases. Screens get cracked and smashed, the phones get wet, stuff happens. I think Apple's leaving money on the table, and sacrificing the goodwill of some customers, by not offering an abuse-resistant iPhone model that's designed to tolerate immersion and physical damage better than current models.
One thing I really dislike about the iPhone 6 is the curve of the screen. It makes it really hard to fit the iPhone 6 and iPhone 6 Plus with a decent tempered glass screen protector that sports edge protection: All the ones I've seen stop well short of the edge because of that stupid curve. I miss the flat screen of the iPhone 5 and 5S. So a flatter screen without that bulge would be nice.
Rich: I'd really, really like a full-powered smaller phone. I thought the iPhone 5 was big and awkward when it came out and now I long for that narrow body with the slightly too-sharp edges. Maybe the tiny phone can be the model with a sapphire screen- giving us something easier for Tim Cook to fit billions of into shipping containers for a premium price is the Apple way!
PS: I really want a smaller iPhone if you haven't picked up on that.
Master your iPhone in minutes
iMore offers spot-on advice and guidance from our team of experts, with decades of Apple device experience to lean on. Learn more with iMore!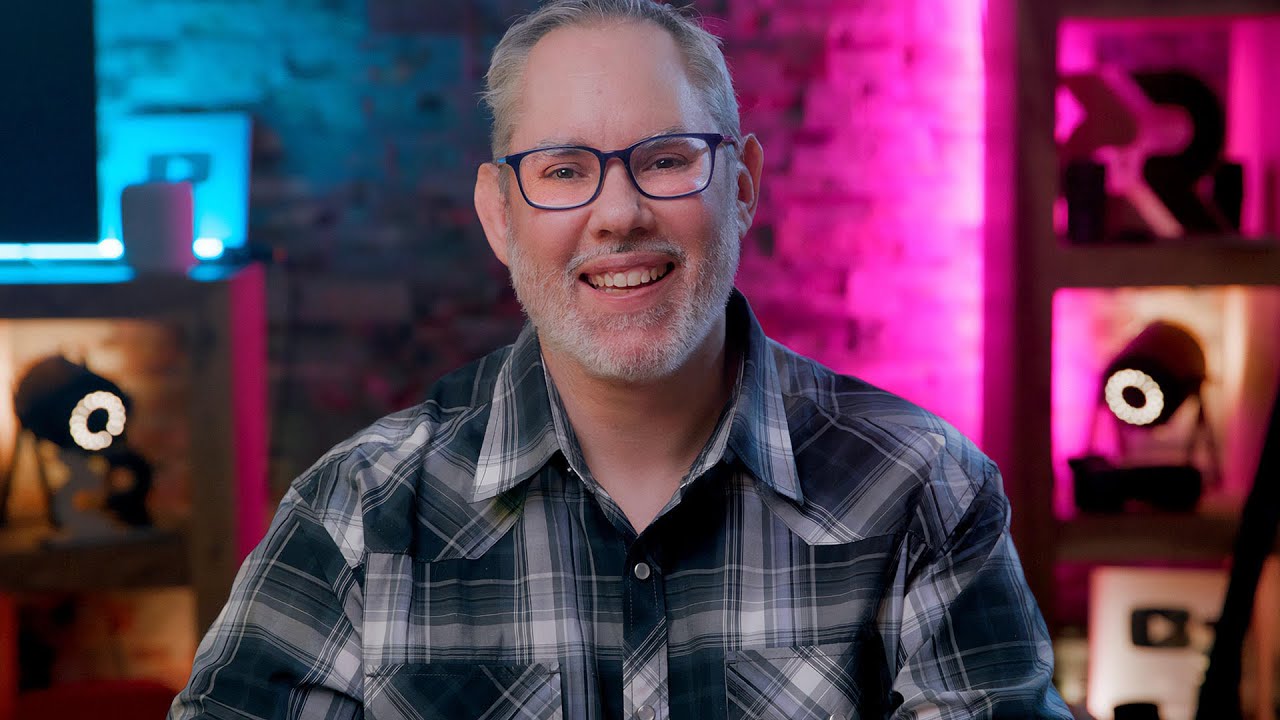 Rene Ritchie is one of the most respected Apple analysts in the business, reaching a combined audience of over 40 million readers a month. His YouTube channel, Vector, has over 90 thousand subscribers and 14 million views and his podcasts, including Debug, have been downloaded over 20 million times. He also regularly co-hosts MacBreak Weekly for the TWiT network and co-hosted CES Live! and Talk Mobile. Based in Montreal, Rene is a former director of product marketing, web developer, and graphic designer. He's authored several books and appeared on numerous television and radio segments to discuss Apple and the technology industry. When not working, he likes to cook, grapple, and spend time with his friends and family.