UPDATED: iPhone OS 4 SDK beta 2 now available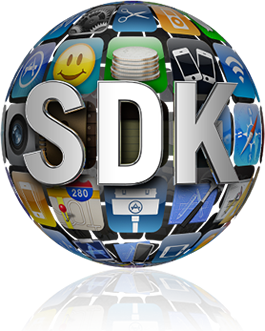 Apple has just released iPhone OS 4 SDK beta 2 on developer.apple.com (opens in new tab) for developers. Update: Here's the official word:
It's great to see the 2 week schedule is being kept up, which means there should be several more leading up to a final, gold master seed at WWDC in 2010 and public release sometime to follow -- probably alongside the 4th generation iPhone.
For more on iPhone OS 4, see TiPb's complete iPhone OS 4 preview and feature walkthrough. No doubt code-diggers are already at work looking for even more in the newest release, so we'll update when the finds come in.
If you notice anything, let us know in the comments!
Rene Ritchie is one of the most respected Apple analysts in the business, reaching a combined audience of over 40 million readers a month. His YouTube channel, Vector, has over 90 thousand subscribers and 14 million views and his podcasts, including Debug, have been downloaded over 20 million times. He also regularly co-hosts MacBreak Weekly for the TWiT network and co-hosted CES Live! and Talk Mobile. Based in Montreal, Rene is a former director of product marketing, web developer, and graphic designer. He's authored several books and appeared on numerous television and radio segments to discuss Apple and the technology industry. When not working, he likes to cook, grapple, and spend time with his friends and family.
looks like things are moving along nicley, though im confused as im sure i read somewhere that beta one ran out in june, i thought they ran out a few days after the next beta gets released

Anybody got a link for the download? For us non-developers?

I wonder how many bug fixes this one has, thinking I might wait til beta 3 to install.

@Blake you cannot download and install without having your UDID registered on file with the apple devs, unless you want to brick your phone.

Downloading now. Will post after I upgrade if there's anything of interest.

Interestingly I received an email from apple today regarding a bug I found in the first Beta. They've asked if its present in the new build, to update the Bug Report either way. The email states this is under non disclosure but I take it thats normal.

Anyone know if this can be updated in windows without the error 13?
Also my friend told me the camera app is now broken, it wont save to the camera roll or something, he also said a new animation when switching apps.

yea the camera freezes wont save the picture and the new animation when multitasking it pretty neat. when you search for apps in app store you no longer have to hit back to research they put a search bar in the same screen as the app that you first searched for. thats what i found so far still checking it out

Blake if you download it without it registered as a dev account it tenders the phone useless.

Renders. Damn auto correct

@Blake http://developer.apple.com/iphone
There's the link for you "non-developers".

its seems a lot smoother in some areas but there are quite a bit more bugs especially the camera which sucks i guess no picture taking

installing it right now. did they fix the backup bug?

Can't seem to use the Update button in iTunes to update it to beta 2. Getting unknown error 3002. I may try the restore option i still get the same error after installing the 4.0 beta 2 SDK.

once it is downloaded hold down the alt key and click restore while holding down the alt key

Looks like the error 13 issue in Windows is still there. Just tried to update to beta 2 on my Windows laptop and got the error 13. Afterwards it tells me that it found an iPhone in recovery mode but it will not let me restore. I am guessing because it wants to restore it back to beta 1. I am beginning to think the error 13 in Windows is intentional?
Guess I will have to wait until tomorrow at work so that I can install from a Mac.

As Keith mentioned, restoring it back to beta 1 worked. I'll try bate 2 again and come back and update you guys.
@Pixeles
atpixeles.com

Hey I registered as a developer because I have a set of productivity and game apps I want to eventually release but my iMac still has tiger os 10.4.... Buying tge upgrade for snow leopard next month. Since I don't have snow leopard I can't download the sdk... Do I have to download the sdk to get the os 4 beta 2? Or is that a separate download? Also since my iTunes account is now registered as a developer that means that the os won't render my phone useless? I would like to download the os beta 2 but not sure if my having os tiger 10.4 is stopping me.... Anyones help would be greatly appreciated. Also if there is a separate link outside from downloading the sdk I would appreciate it. I'm a developer with an outdated operating system  I'm really itching to get started with some objective c programming.... Please help.

Ok got it to work. You don't just need a Mac, you also MUST mount the .dmg file and access the .ipws restore file from there.
I'm not sure if we're allowed to publish a download link here but go here (http://atpixeles.com/?page_id=17198) and send me an email via this form and I'll be happy to share the link.

Damn, I also have the 3002 error. Can't upgrade to beta 2 :-( And can't restore to old version either !!

As Bryan said I press restore with alt and select BETA 2 and installing well.

Guys, for some reason I'm getting all empty emails from the blog. I have to look at that issue since I can't reaply to empty emails. Sorry!!!

The reason you are getting the error codes is due to you using iTunes to attempt the install of the beta's. It says specifically in the SDK that you should use Xcode to do the install. I tried it last night and it gave me no problems or error codes. Also, once you install the SDK the backup issues are fixed.

to alll windows users
u get error 13 becuase u must do install your os 4 beta
just from mac becase the xcode and all the enviroment

Man I am so confused error 13, what the hell is that ? i got the files and i am regester i try to download beta 2 and i get that error. I can't do nothing only the beta one any hints? is this happening to you guys ? or what's going on ? I am mad i spend 8 hrs.

Are iPhone os betas considered feature complete and hence all future releases will be fixes? Or do they tend to hold off stuff until final?

I mean end user features not developer stuff

I am getting 3002 error but I agree with post that you must use xcode. But here is my issue. In xcode I click on device and then the beta 2 and button says restore. I don't want to do a restore. How do I just update from beta 1 to beta 2?
Does the alt (option) key work when clicking on restore. I read that here but need to make sure because i can't find that documented.
Jeff

Wow... This release is waaaaay buggier than beta 1, which was pretty snappy.
Issues with Email (it crawls when opening messages), slowness in general.

Oh yeah, almost forgot. Battery life took a huge turn for the worse (it had gotten better on beta 1 on the 3GS).
I finish updating around 11:00 AM today, and by 3:30 PM, I had 25% battery left.

indeed they broken the camera cant figure out how's that possible in beta 1 release it worked but event, faces, places didnt worked for me.

** camera app broken - yep.
** Windows install - probably never. I used a Mac with just iTunes and it worked fine. I guess because you have to be a "mac developer" for Betas they figure you'll have a Mac.
** I agree it is stumbling along worse than beta 1.
** raindrops to possible wallpaper selections. it is the default and was missing in beta 1 from the available options.
** many iphone built in apps crashing on first launch, then are ok.
** geolocation working again in Safari mobile. this was broken in beta 1.
** i like the app store changes that keep the search bar in place.
** new "slide" when changing apps is nice.
** game center no longer says "sandBox". not sure if useable...
** can't seem to accept invites in my exchange account. seemed to be the same issue in beta 1. i am pretty sure i could accept/reject invites in os3.x
that's all i have for now.

Bluetooth doesn't work either, atleast not with my car.

it wont let you update your apps from the phone have to use the phone.

even though you can't make any pics with any camapp
you should take a look at your pictures since they appear in 4 different categorizable buttons. by location, faces, events and albums. all a bit like iphoto i guess.
damn i hope beta3 gets there fast and that the cam app gets working again!

The goldwith treasure is hot currency.
Get the best of iMore in in your inbox, every day!
Thank you for signing up to iMore. You will receive a verification email shortly.
There was a problem. Please refresh the page and try again.