Are older AirPods still worth it? Price vs performance with last-gen AirPods and AirPods Pro
When is old tech still good tech?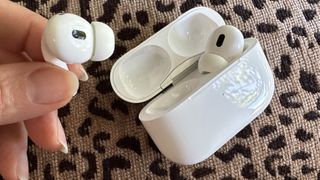 (Image credit: Karen S. Freeman / iMore)
I've been writing about Apple for over a decade, and spent over a year working as a Product Specialist in an Apple Store. I pride myself on being able to recommend the best Apple products for any individual person, according to their needs. Friends and family often come to me for recommendations when they're ready to buy a new Mac, iPad, iPhone, or Apple Watch. I find out how they use their technology so I can make my best recommendation. I might recommend more expensive or less expensive options, depending on individual use cases. But I almost never recommend that anyone buy technology that is more than a year old – With one exception.
Why AirPods?
Choosing the best earbuds for you depends on many factors, such as how you see yourself using them, what features you need, and what your budget is like. I've tested dozens of headphones and earbuds in my time as a tech reviewer, and my favorite of all is the AirPods lineup, no matter which model you choose. What makes AirPods stand out to me is the "automagic" device switching.
The AirPods mystique
I wanted to purchase AirPods ever since the original AirPods came out, during which time I was working in the Apple Store. We literally couldn't keep them on the shelves. Even months after release, we'd restock the AirPods daily and sell out within hours. I tried them in the store, I knew they were great, but couldn't justify the three-figure price tag when I had perfectly good earbuds at home. The AirPods 2 came out in 2019, by which time I was back in the tech writing world, and I wanted those even more. Our AirPods 2 review pointed out improvements like the updated H1 chip, faster pairing/switching, lower latency, wireless charging case, and more. Still, that price tag.
If you can get a good price on older AirPods ...
In 2022, I finally bought my first pair of AirPods, the AirPods 2. At that time, they were already three-year-old tech, and so the price had come well under $100 and I snagged them on Prime Day for about $90. From the moment I put the AirPods 2 in my ears, all other headphones were dead to me. They sound good, or good enough for me as I'm not a major audiophile or music aficionado. That magical device switching saved me the hassle of going into the settings every time I switch from my MacBook to my iPad to my iPhone. Other features like easy setup and FindMy make them even more special to me.
Now in 2023, the AirPods 2 are over four years old. But I'd still argue that if you don't need Active Noise Cancellation of the AirPods Pro, or the Spatial Audio, water resistance, better in-ear fit (for some) of the AirPods 3, then the AirPods 2 are still a worthwhile purchase today. If you can get a good price, they are a particularly good option for teens or anyone who tends to lose wireless earbuds.
What about AirPods 3?
I don't own the AirPods Pro 3, but our reviewer loved them, citing the price as being the most problematic issue. So, if the price comes down, now's a great time to jump on them. They definitely offer some great features over and above the AirPods 2, while still coming in cheaper than the AirPods Pro 2.
I've got to go Pro, should I get the AirPods Pro 2?
Obviously when Apple gives anything the Pro moniker, it's going to represent a more sizable investment. While the AirPods Pro 2 are the current model, they are coming up on a year old and it's likely we'll see a new model soon. Should you still get them now, if you can get a good price, or it better to hold out and see what is coming down the pike? Well, that's the age-old question, isn't it? I'd never let a friend buy the iPhone 14 now, with the iPhone 15 likely to be announced soon, but I feel differently about the AirPods 2. I recently got some myself and was just blown away. In addition to all of the AirPods features I've become accustomed to and spoiled by, the AirPods Pro 2 Active Noise Cancellation and Transparency Mode are incredible. If you can get a good price on these, I'd go for it, unless you're holding out for the upgraded audio sure to come on the next model.
Don't rule out an older pair of AirPods
Once you've decided on the features you want, I'd recommend you grab the AirPods with those features when you can get a good price on them. While I generally avoid buying older tech as a rule, AirPods are an exception. The quality of this lineup is excellent, and as long as you don't lose or break them, you should be able to enjoy them for many years to come.
Master your iPhone in minutes
iMore offers spot-on advice and guidance from our team of experts, with decades of Apple device experience to lean on. Learn more with iMore!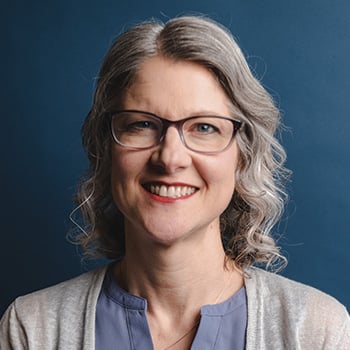 Karen is a contributor to iMore.com as a writer and co-host of the iMore Show. She's been writing about Apple since 2010 with a year-long break to work at an Apple Store as a product specialist. She's also a contributor at CNET. Before joining iMore in 2018, Karen wrote for Macworld, AppAdvice, WatchAware. She's an early adopter who used to wait in long lines on release days before pre-ordering made things much easier. Karen is also a part-time teacher and occasional movie extra. She loves to spend time with her family, travel the world, and is always looking for portable tech and accessories so she can work from anywhere.
I actually prefer the older Airpods (specifically Airpods 2, but 1's are still great in a pinch) for a couple of reasons:
Rubber-tipped earpods like the Pros have alwasy felt uncomfortable to me
I find it more convenient to double-tap the airpod to skip ahead and/or play/pause than feel around for the buttons on the 3'sI tried to give the 3's a chance, but I returned them pretty quickly because of how much I hated having to use the buttons instead of a double-tap. I'm very often carrying or holding onto things that make reaching for the buttons really inconvenient, and I've never been a fan of using Siri to control my Airpods.

Reply