Dr. Dre and Iovine invest $70 million in new academy for young talent and innovation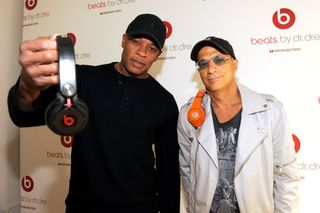 The Wall Street Journal has interviewed Dr. Dre (Andre Young) and Jimmy Iovine on their recently launched undergraduate academy at the University of Southern California. The new center, the USC Jimmy Iovine and Andre Young Academy for Arts, Technology and the Business of Innovation, is a joint venture between the two to better prepare younger generations for careers in the tech and entertainment industries, as Iovine explains in the interview:
The duo originally formed Beats Electronics, which was purchased by Apple for $3 billion, but Tim Cook and co. didn't solely acquire a profitable company, however. Apple also took on two incredible business minds. Dr. Dre and Iovine have invested $70 million into the new academy, which aims to combine arts and culture with business and technology to find new talent to work for companies like Beats or Apple.
It'll certainly be interesting to see just what Dr. Dre and Iovine bring to Apple in the future, but with the new academy it's looking as though they're preparing to hunt for the next 'big thing' for Apple. We strongly recommend you check out the full interview over on the Wall Street Journal.
Source: Wall Street Journal
Get the best of iMore in your inbox, every day!