The current state of Mac gaming in 2023 - where could it go with macOS Sonoma?
We spoke to Feral Interactive about the future of Mac gaming.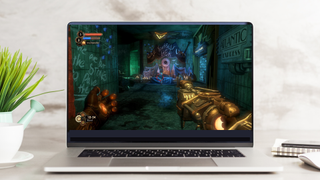 (Image credit: iMore)
We love our Macs, don't we? Whether it's for complex coding processes, a range of video or image editing, or just firing off email after email and writing articles for this very site, they're devices full of potential - a statement never truer than in 2023, where the entire lineup has moved to Apple silicon.
And yet, there's one fly in the Mac ointment - gaming may have never been a core focus of macOS, but it's becoming increasingly important to the company's WWDC presentations, with Resident Evil Village and Death Stranding highlighted in recent years.
While macOS Sonoma's new Game Mode and porting tools are likely to be helpful for developers bringing their titles to the platform, there's still much to consider before it feels like Mac gaming can really hit its stride.
We spoke to Feral Interactive, a development studio well-versed in bringing popular games to macOS about the challenges facing the platform.
The Apple silicon conundrum
While WWDC 2023 finally saw the introduction of a Mac Pro with Apple Silicon inside, Feral tells us that the transition to Apple's own SoC architecture isn't over yet.
"From a developer perspective, the transition is not anywhere near complete. All new hardware may now be using Apple Silicon, but this doesn't mean that all Mac users are using Apple silicon — there is a long tail of people who own older computers that they are not ready to replace," a spokesperson says, pointing to the length of time that users tend to keep their Macs around.
"So currently we are in the middle of a transition period, where some games are still being updated for both Intel Macs and Apple silicon. While our new releases will probably be Apple silicon-only titles, it will be some time before Intel devices are no longer an active support requirement."
Still, the team notes that work for the iPhone and iPad platforms helped them prepare for the move.
"With Apple silicon, we had the added benefit of developing AAA games for iOS and Android for a number of years, which meant we already had experience targeting modern game engines on graphics pipelines that are now seen with Apple Silicon," a spokesperson explains.
Feral Interactive also notes that while developing for Windows and Mac is similar in many ways, the former's focus on graphical fidelity and constantly shifting bleeding edge of technology means priority is given to visuals.
"On macOS, there is not the same size of market and developers cannot afford to ignore any part of the installed base, so more time is taken up optimizing for lower-end devices with the aim of maximizing the number of people who are able to play," the devs explain.
A question of cost
So, developers need to develop macOS in two different pathways, with Intel and M1 onward separate. Then there are the purchasing habits of Mac gamers to consider, which also feels a little different from PC game buying.
PC games can be purchased cheaply, often in bundles or through third-party resellers, and while the Mac does offer the likes of Blizzard's Battle.net (albeit without Diablo 4, sorry Whoopi) and Steam, they run slowly - and that's before launching a game.
That may suggest the Mac App Store is the place to go, but this can often lead to a price discrepancy, with games being offered cheaper elsewhere.
There's also the fact that, while Apple has trumpeted the likes of Resident Evil Village, it launched a year and a half late on Mac. Death Stranding will launch later this year, but you may have already played a version of it in 2019. That means Mac gamers often pay more for something that's already older.
Here's hoping that the new porting toolkit of macOS Sonoma could shrink those waiting times, especially since we've already seen Cyberpunk 2077 now running on Mac.
Challenges ahead, but a silver lining?
Because the integrated graphics in Apple silicon are closer to those used in mobile systems, they naturally behave differently than those in more traditional computers, or game consoles.
"Consoles and desktop GPUs, such as the GPUs from AMD, Nvidia, and Intel, all use immediate-mode rendering," Feral tells us.
"Mobile and Apple Silicon GPUs use tile-based rendering. Both architectures make specific trade-offs to increase the performance and/or efficiency of certain operations at the expense of others."
"As most games were initially designed for immediate-mode GPUs, they are not typically designed with a tile-based GPU in mind," Feral continues.
Refactoring and optimizing the existing engine to make the best use of the tile-based hardware is crucial in getting the most out of the hardware. It does not matter how powerful the hardware is if you cannot use it efficiently."
Still, that may just be something the Mac can offer devs wanting to make the jump.
"With Apple offering a more integrated solution in terms of both hardware and software, as well as between iOS and macOS platforms, it means that developing software on both macOS and iOS is potentially more attractive, as you can address two platforms with very similar development paths," Feral says.
Does that mean we're likely to be restricted to mobile ports, though? It's unlikely, thanks to the performance of Apple silicon.
"On the Mac side, the move to Apple silicon has provided a performance boost on min-spec Macs when compared to the min-spec Intel models of previous generations, which struggled to support modern games," the studio explains.
"Apple Silicon offers an opportunity for users with even the lowest specification MacBook Air to play more demanding games."
Another reason for optimism is the iPad, which feels like a common bridge between Apple operating systems.
The platform is still somewhat of a red-headed stepchild between iOS and macOS, but Apple's commitment to gaming on it has been impressive; the App Store offers thousands of high-quality games, many with controller support and astounding visual effects.
If Apple can leverage more of that power for the Mac, there's every chance we could see a new golden age of gaming - imagine popular titles like Genshin Impact or Honkai Star Rail natively on the platform.
It's a tantalizing prospect, and here's hoping one that could come to fruition once devs go hands-on with macOS Sonoma.
Master your iPhone in minutes
iMore offers spot-on advice and guidance from our team of experts, with decades of Apple device experience to lean on. Learn more with iMore!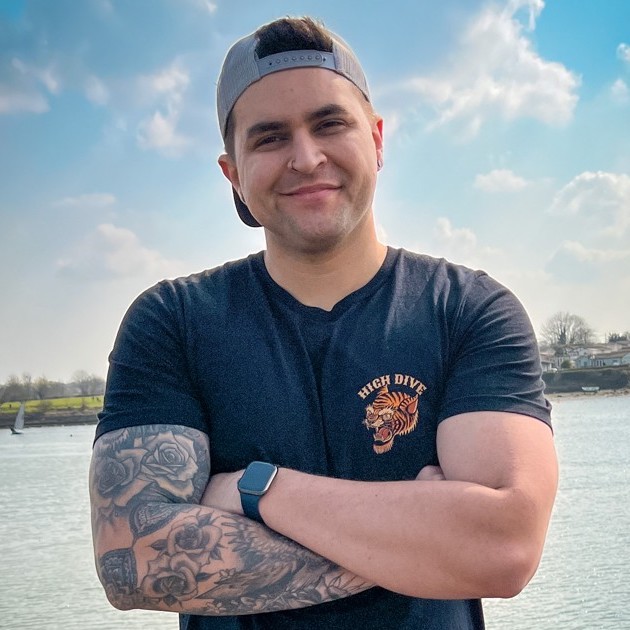 Lloyd Coombes is a freelance writer with a specialism in Apple tech. From his first, hand-me-down iMac, he's been working with Apple products for over a decade, and while he loves his iPhone and Mac, the iPad will always have his heart for reasons he still can't quite fathom.

Since moving from blogging to writing professionally, Lloyd's work can be found at TechRadar, Macworld, TechAdvisor and plenty more.

He's also the Editor in Chief at GGRecon.com, and on the rare occasion he's not writing you'll find him spending time with his son, or working hard at the gym (while wearing an Apple Watch, naturally). You can find him on Twitter @lloydcoombes.