Spotify Audiobooks is the killer feature to fight off Apple Music and Tidal streaming — and could destroy Amazon's Audible
Enough to make me switch?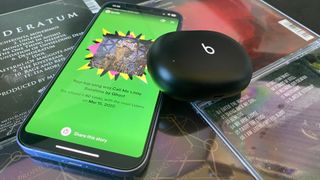 (Image credit: Tammy Rogers/ iMore)
Spotify has, for a long time, been more than just a music streaming service. There is music news on board, artist merch to browse, short-form videos, and hours upon hours of podcasts available within your ever-burgeoning subscription. Now, as rumors of Spotify HiFi show their heads once again, Spotify has added thousands more hours of content in the form of over 150,000 audiobooks, free (to an extent) for Premium subscribers to access.
A shot over the bow of Amazon in particular, aimed squarely at upsetting the balance of the retail giant's separation of Audio-book purveyor Audible and its music streaming service Amazon Music Unlimited, this inclusion only widens the appeal of the Swedish streamer. The streaming service with the most just got even… mostier, as it were.
The single-platform model
When it comes to adding new features to its stable, Spotify has little choice but to stick it into the only app that it curates. Unlike the likes of Amazon and Apple, it can't just add a new app to its roster, one that comes pre-installed on devices. Where Apple can release Apple Music Classical and introduce a new service that way, or Amazon can buy an existing service and bring it on board to its suite of apps, Spotify has to think about recognition — people know Spotify for the Spotify app, and not much else.
Spotify also has bigger ambitions than to become a niche music streamer like Tidal, or other hi-res options like Qobuz. These are apps for one thing, and one thing only: Listening to music in the highest quality possible. Spotify doesn't want to restrict itself to just music, that much is already obvious with the inclusion of podcasts, and its comprehensive domination of the space.
If anything, however, the fact that Spotify has to put its new features in one app only makes for a better selling point for the Swedish company — it's loads more convenient to have everything in one place.
While I am a user of Apple's music and podcast services, I find myself increasingly annoyed with the way that everything is separate from each other. The Podcasts app looks different and feels different from the Music app, and I have to navigate both to find exactly what I want. Add Audible for audiobooks and everything becomes even more annoying to navigate, as well as adding in something even worse, in the form of extra cost every month.
The Cost Factor
I pay for an Apple Music subscription, an Audible subscription, and then a couple more hi-res streaming platforms so that my Audiophile credentials remain unchallenged. All in, I pay around $60 per month for my audio subs, and that's not including the family Spotify plan that I'm a part of.
Now, if Spotify can bring all the things that I pay for into one, helpfully inexpensive subscription that I can lay down the dollars for every month, I would be eternally grateful.
Spotify's new AudioBook inclusion is filled with 150,000 books, from Patrick Stewarts' memoir to Mary Beard's Emperor of Rome. That's all included in your premium subscription, and you can listen to 15 hours of books for free every month. Compare that to the Audible subscription, which gives you a credit every month to buy an audiobook that you can listen to — anything you buy on Audible beyond that credit will cost you upwards of $40. Go up from the base $7.99 a month plan to the Plus $14.99 plan, and you get an extra credit.
Spotify costs $10.99 per month, already a decent deal when compared to its competition. Add in that you get a long audiobook included in that sub, and it becomes a whole lot more tempting and convenient than $7.99 for Audible plus the extra for another streaming platform. If that Spotify Family sub could be my only streaming thing, that's one more large Lego set per month, after all.
I am tempted…
What's keeping me back
… But I am not convinced. I used to be a long-time user of Spotify, and there were a number of different factors that drew me away from the service. First and foremost is audio quality — and there is a reason that I pay so much for Tidal and Qobuz, the two premier Hi-Res streaming platforms.
Apple Music, Tidal, and Qobuz all support lossless, high-res streaming. Apple Music is like the stepping stone to the latter services, offering streaming that's not quite as good as the others for a better price. Now, I value hi-res streaming perhaps more than others, and as such pay the very high price to get exactly what I want — but Spotify might have an opportunity here to really nail things down in Tammy land.
I am already annoyed that Podcasts, Audiobooks, and Music are all separate apps, but I am willing to be annoyed in exchange for increased streaming quality. If Spotify were to now include hi-res streaming to rival the likes of Tidal and Qobuz, I would be far more likely to want to switch over, and potentially save myself a great deal of money.
Until Spotify can provide that hi-res streaming, however, this music, audiobook, and podcast listener will continue to listen over multiple different apps, paying through the nose for the privilege. From my point of view, these apps all still have my libraries on them — my audible subscription has all the books I've bought over years of use, and the podcasts app tells me when my favorite podcasts have something new for me to listen to. In the end, making the shift to Spotify for some but not all of my requirements hardly feels worth it.
I do, however, understand that I am an outlier. A freak with no leash, a niche customer with weird requirements. For everyone else, this could be huge — and it should make Amazon and Apple look up from their piles of money.
An industry shakeup
Spotify already offered Audiobooks in its app, but you had to pay for them. It was a statement of intent, however — 'Hey Amazon and Apple, we're coming for you'. A statement of intent that has now become an active part of Spotify's business model, and it might just make for a massive shakeup in the streaming space, courtesy of the normal user, who doesn't care for things like hi-res streaming.
For most people, the idea of one app that does everything could well be what brings them over to the platform. One app to search, one app to listen, and one app to conquer. And conquer is exactly what Spotify wants to do, as it watched its numbers fall after a series of blunders over the last couple of years.
There was the weird app update that made it feel like a green version of TikTok, and the still oft-rumored hi-res streaming update that is yet to be realized, amongst other issues that saw users start to try out the likes of Apple Music and Amazon Music. Since then, however, the app has been stronger than ever, and it could well be that audiobooks bring back some old users of the platform.
It will most likely, however, make Amazon and Apple think more about how their apps are presented, and how users access their content. Will Amazon bring Audible into its Music Unlimited subscription? Will Apple look at getting Audiobooks on Apple Music, or merging its services into one app that's called something different?
Spotify has music streaming nailed for the everyman at this point, with loads of fun extras like Spotify wrapped. Podcasts and Audiobooks only serve to make the app stronger, and while weirdos like me aren't going to be so easily tempted over, it's very likely that other users will — and that could be very interesting for Spotify's competitors.
Master your iPhone in minutes
iMore offers spot-on advice and guidance from our team of experts, with decades of Apple device experience to lean on. Learn more with iMore!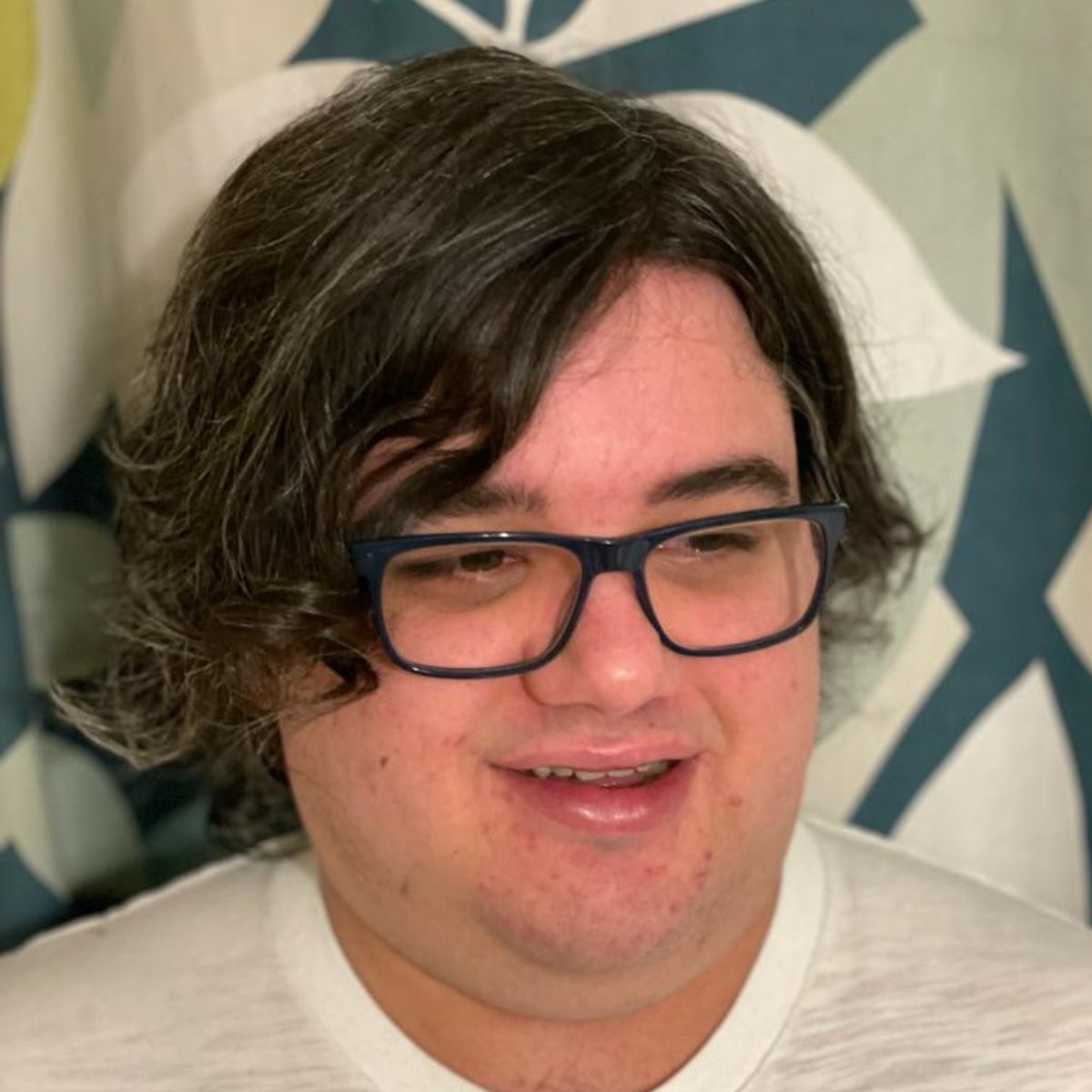 As iMore's Senior Staff writer, Tammy uses her background in audio and Masters in screenwriting to pen engaging product reviews and informative buying guides. The resident audiophile (or audio weirdo), she's got an eye for detail and a love of top-quality sound. Apple is her bread and butter, with attention on HomeKit and Apple iPhone and Mac hardware. You won't find her far away from a keyboard even outside of working at iMore – in her spare time, she spends her free time writing feature-length and TV screenplays. Also known to enjoy driving digital cars around virtual circuits, to varying degrees of success. Just don't ask her about AirPods Max - you probably won't like her answer.