If you're a Nintendo Switch owner, you likely already know the fun that the console can bring in a group setting. However, having just the two included Joy-Con controllers can limit the multi-player fun somewhat. Black Friday is the perfect opportunity to change that and Amazon is the best place to add some more Joy-Cons to your life right now. Currently, Joy-Con pairs are down to only $59.99 there. That's $20 off and a match for their record-low price set during Amazon Prime Day in the summer. Considering how rarely these go on sale, now's the right time to buy them.
Play more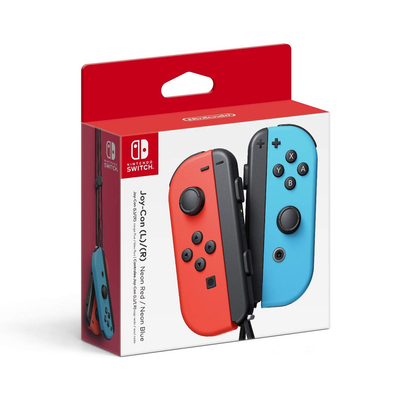 The Nintendo Switch controllers go on sale so rarely, but today's discount matches their Prime Day record-low. There are a few different colors to choose from, but you want to grab a set before they sell out.
$59.99 $79.99 $20 off
The discount applies to the neon red/blue, gray, and neon pink/green Joy-Con controllers. Attach them to your console, use them independently, hook them up to a Joy-Con grip to turn them into a console-style controller.
These controllers, of course, are designed to go with the Nintendo Switch. If you don't yet have one, then you can score a sweet deal on one for a very limited time too. If the kids are asking for new gaming systems for Christmas this year, there's no guarantee that you'll have another opportunity to save like you can right now. It's less than a month away!
We may earn a commission for purchases using our links. Learn more.