Notability's freemium mess highlights the disconnect between developers and users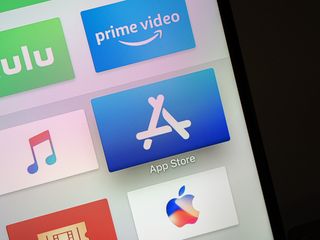 (Image credit: iMore)
The big news over the last day or two was the decision of Ginger Labs to take Notability down the subscription route, something that might not have been a huge issue for most people. The problem came when the developer made a hash of the communications surrounding the move and misread the room significantly. The result was a considerable backlash and one that led to a backdown. And it could all have been so easily avoided.
Developers taking apps that were previously one-time purchases and making them a subscription is nothing new. We've seen 1Password do it. We saw Flexibits do the same with Fantastical, too. There have been others, and they've all managed it with varying degrees of success. Some made an absolute hash of it — Ginger Labs being one of them.
The original communications were just vague enough to have people, like me, assuming the best. The developer said that anyone who already paid for Notability would continue to be able to use it until November 1, 2022. After that, users could "become an annual subscriber or use the free version of Notability." It didn't say it clearly, but that meant that people would lose functionality they had already paid for. It still isn't clear whether people could stay on the version of Notability that they're using now and never update — retaining access to everything — or not. But it didn't sound good. And it wasn't.
Ginger Labs eventually backed down, releasing a new statement yesterday that said anyone who bought Notability before November 1, 2021, would "have lifetime access to all existing features and any content previously purchased in the app." Which is cool, and absolutely the way it should have been originally. But again, all of this could have been avoided.
I wasn't party to whatever conversations went on inside Ginger Labs before the switch to freemium was announced, but you have to imagine that the switch is happening for a reason. Despite what some people seem to believe, developers asking for money for their work aren't "greedy" but rather trying to stay afloat. Unless you're dealing with a Microsoft, Adobe, or Apple, there's a good chance these software companies aren't rolling in money. Many of them are small teams, often so small they're a lone developer trying to feed their family. If they're switching from a paid-for app to a subscription, it's because they need the money. They'd probably love to be in a position to be able to be greedy.
The move to freemium isn't a bad thing, per se. People need to be paid for their work, and people shouldn't expect apps for free. They probably shouldn't expect to throw a developer a couple of dollars one time and get updates and support for the next five years, either. But that's the App Store Apple has given us. Subscriptions are an excellent way for developers to ensure they have recurring revenue and, importantly for all of us, continue to work on the apps we use every day. We shouldn't be lambasting them for trying to earn a living.
But on the other side of the coin, developers also need to understand how things look. What did the folk inside Ginger Labs expect to happen when they told people that their app would stop working in a year's time? This backlash was entirely predictable — it isn't the first time we've seen an app do this — and could have been mitigated. Sure, some subscription-haters will always take to Twitter to moan that software should be free and we should all use Linux — this is the year of Linux on the desktop, after all — but they'd go away eventually, and Ginger Labs would have had the backing of press and a chunk the community alike. Instead, it got destroyed on Twitter and Reddit, even managing to fall foul of Apple's own App Store rules, too.
From the App Store Review Guideline document:
Ginger Labs could argue it was doing that, although only for a year. I'd be interested to see what Apple would make of that.
The problem Ginger Labs has to deal with now is a lack of trust. Did it know what it was doing and just hoped nobody would notice? I want to think not, but the alternative isn't great either — that nobody thought this whole thing through correctly. That's almost worse.
This post is already longer than I expected it to be, so I'll sign off with two points and leave it there:
Developers, your communication needs to be better when doing these things. Just think about how users will see switches like this and try to do the right thing. Having to backtrack later looks terrible.
Users, don't complain when you have to pay for the software you use. Yes, this situation is weird, but most of the complaints I saw weren't about features being moved. They were about subscriptions as a whole. Notability is the best iPad and Mac app at what it does — just reward the developer for their work.
It's all pretty simple, really.
Oliver Haslam has written about Apple and the wider technology business for more than a decade with bylines on How-To Geek, PC Mag, iDownloadBlog, and many more. He has also been published in print for Macworld, including cover stories. At iMore, Oliver is involved in daily news coverage and, not being short of opinions, has been known to 'explain' those thoughts in more detail, too.

Having grown up using PCs and spending far too much money on graphics card and flashy RAM, Oliver switched to the Mac with a G5 iMac and hasn't looked back. Since then he's seen the growth of the smartphone world, backed by iPhone, and new product categories come and go. Current expertise includes iOS, macOS, streaming services, and pretty much anything that has a battery or plugs into a wall. Oliver also covers mobile gaming for iMore, with Apple Arcade a particular focus. He's been gaming since the Atari 2600 days and still struggles to comprehend the fact he can play console quality titles on his pocket computer.
Well, after reading your post, all I have to say is...... I completely agree. You hit all of the significant points. I understand that devs need to get paid for their apps and that the subscription model continues that process. However, I have always felt that early adopters or pre-subscription adopters should receive some lifetime access as their dollars help the devs build upon their apps. Enpass, to me, is a perfect example. They switched to a subscription model, but if you were an early adopter who paid to have their app on your devices (separate fee for each platform), you were given a lifetime pass. They honor your early investment in their company. Another thing that helps is that the early adopters are also great advertisers. I got Notability early on and have told many people about it, but with the switcharoo they almost pulled, I was ready to say to others to stay away and look to the already built-in Apple Notes app. Competition in the App Store is stiff, and if you are looking for someone to switch to a subscription model, you have to offer something that justifies this. Flexbits, in my opinion, while switching to the subscription model, showed nothing of substantial value that explained the subscription model. Giving people the same app with a bit of a tweak here and saying it's a new app is a deceptive practice that hurts both the dev and consumer. Now, if Notability did something like offer a windows version and then switched to a subscription model where you paid a set annual or monthly price to have the app on both Apple and Windows platforms, I think that they would have broken all types of records.

I agree with the article. Would another option have been leaving the paid current app in the store and just note support "would end year 20xx but you may continue to use and enjoy the app you paid for…oh, and btw, we are announcing a new version that will be subscription based. It will provide many of the features you are use to as well as add xxx and the ability to continue to provide ongoing support and upgrades….". That way, happy current users might be willing to move over to the new app to support the developer while not feeling they lost out on the paid for version (or just not move to the subscription)? At least optics may look better? Adam

Accurately or not, this sort of mess loudly signals utter contempt for your users, particularly those who (like myself) have already purchased your app as a paid app. I'm unenthusiastic about subscription apps since the number of apps I use exceeds the number of subscriptions I wish to manage.

It's not customers' responsibility to understand developers. It's developer who have responsibility to understand customers… you know, like why they are making an app for customers in the first place? Just reinforces my long held belief that a "good" developer rarely understands users.

The long developers can get a 9-to-5 like the rest of us. Don't care who they're trying to feed. I buy based on value proposition. Altruism doesn't even factor in. No different from large corporations. As for Notability, I'm not sure why anyone should care so much when OneNote is free... and much better. I did have it installed, but I'm removing it because they will eventually find a way to obsolete legacy users (like Things, etc.) When compatibility breaks and they refuse to issue an update.

"They probably shouldn't expect to throw a developer a couple of dollars one time and get updates and support for the next five years, either. " hard-ish disagree. I can see and understand the point of 5 years, that is long itme. But if I pay for an app, be it 99 cents, 9.99 or anything otherwise and it's NOT a subscription model then I do expect it to be updated without hassle for as long as that version of the app exists, be it a year, five or longer. Subscription model based apps tend to lose me as a customer anyway. Not everyone can afford the subscription and so rely on the apps that keep it a flat fee forever that's capitalism for ya

"It's all pretty simple really". No, what is simple is MONEY. Why is it that people still don't get it>. Especially in THIS current day and age, are we ignoring the current inflation? Gas price increases? People losing jobs or not working?
another day another post where people actually think Developers are some sort of mystical force that generates money out of thin air.
Thank you for signing up to iMore. You will receive a verification email shortly.
There was a problem. Please refresh the page and try again.