Out of storage error on your iPhone or iPad? Here's the fix!
Solve your out of storage issues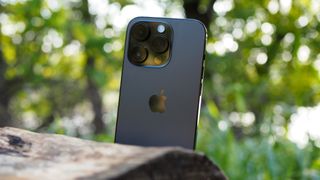 (Image credit: iMore)
Running out of storage is a frustrating process for any iPhone or iPad owner. Whether you own the latest 1 TB iPhone 14 Pro or iPad Pro or you have a much older device, running out of space is a nuisance. It means you can't take more photos or videos, and you can't even download simple apps or the latest games.
While you can't upgrade storage manually, you can perform various acts to help cut down on your storage woes. That ranges from enabling storage-saving features to simply deleting anything you no longer need. Think of it as like spring cleaning your device, even if you've just snapped up one of the best iPads and feel like you're never going to run out of room.
If you're not sure where to start, we've got everything you need to know about how to free up room and optimize your iPhone or iPad, saving you from the cursed issue. That way, you won't feel like you need to upgrade to a new device so soon, and you'll always have room for new photos and apps.
What's taking up all your storage space and causing an 'out of storage' issue?
Modern iPhones have at least 128 GB of storage but that isn't as much as it sounds. With games, apps, and photos all taking up more room than ever, you'll be surprised how quickly 128 GB leads to you running out of storage. It's an even bigger issue if you have an older iPhone or iPad with 64 GB of space but even plumping for 512 GB or 1 TB can still cause issues if you save a lot of files and apps to your device. Here's some of what takes up your storage space:
Operating system: The first big chunk out of your iPhone or iPad storage is iOS itself. Over the years, Apple has made iOS and iPadOS increasingly more storage efficient and smaller than before, but it still takes up to 5 GB of space from the start.
Photos & videos: Recent iPhones have 48-megapixel, 4K video cameras on the back. That produces great results but it can lead to photo albums that run into double or triple digits very quickly.
Movies, TV, and music: iTunes movies can be 1-3GB in size for SD depending on the length. Odds are you're more likely to be watching in HD these days with those being between 3-6 GB in size. 4K movies are even bigger, soon taking up plenty of room. iTunes TV shows can be a quarter to half the size of movies, but more than make up for it by the number of episodes typically available. Music files are far smaller, but you may have a lot of albums saved if you don't want to stream music all the time. Similarly, if you're saving podcasts, the space required can be vast.
Apps and games: Apps and especially games can take up a lot of space on your iPhone or iPad. Many console-quality games take up over 2 GB in size with that figure increasing in some cases.
Attachments: Receive a lot of files attached to your emails? These take up a surprising amount of space, whether it's an important PDF or a fun animated GIF. That goes for any messages you receive too.
Files: If you regularly work in GarageBand, iMovie, or otherwise edit a lot of content, those projects can take up considerable space as well.
Here's how to figure out exactly where space is most being used:
Launch Settings
Tap on General.
Tap on iPhone (or iPad) storage.
It can take a while for the list to populate, especially when evaluating your photo library. However, give it a little while and you'll soon see exactly where all your storage has gone and what the likely culprits are for your out of storage woes.
If you tap on some apps, you can offload their data, which will free up storage. You can also delete them if you're sure you don't want them on your device any longer. Remember -- you're only a step or two away on the App Store if you want to redownload them at a later date.
How can you reclaim your storage space on your iPhone or iPad?
The bad news is you can't reduce the amount of space taken up by iOS or iPadOS. The good news is that you can reduce almost everything else and there are a few key ways to do so:
Optimize: Apple has implemented a "nearline" approach where it automagically stores recent files locally but moves older files to iCloud. Both iCloud Photo Library and iCloud Music Library do this for media if you set them accordingly to optimize storage. With some games, On-Demand Resources will leave later levels on the App Store and only download them when you get close to them.
For iTunes in the cloud, you can choose to delete local copies of iTunes movies and TV shows, and iBooks, and apps, and re-download them at any time.
Delete: We've all been there -- taking multiple photos of the same thing. Remember to clear them as needed. Alternatively, if you don't want to delete everything just in case, you can connect your iPhone to your Mac or Windows PC, copy over any photos, videos, movies, TV shows, and music, apps, and then delete them from your iPhone. That way, if you ever have regrets, you can go back and find them.
Upload: Besides iCloud, there are other online providers like Dropbox, Google, and Microsoft that mean you can depend on cloud storage instead of your current hardware. It's also possible to stream a lot of content such as via Netflix, Spotify, Apple Music, and other services, so there's no need to download unless you want to view offline.
Off-loading content
Apple has made it simple to view content that takes up the most storage on your device and makes it easy for you to free up space by getting rid of content you don't need. We've got a full guide for how to free up storage space.
Cloud concerns
Online is convenient and can be used anywhere, but if you don't have a lot of data or a solid connection, it can be expensive or frustrating to get what you want, when you need it. If you never leave a Wi-Fi hotspot, you can rely on cloud services. Options like Dropbox, Google+, Flickr, Spotify, iTunes Radio, Netflix, Amazon, and others all mean you can stream your favorite content or look up older documents without relying on what's on your iPhone or iPad. It's worth seeing what are the best cloud storage apps for your needs, as some may prove more useful than iCloud.
How are you managing your iPhone storage?
A mixture of all the above approaches is not only possible but ideal to avoid any out of storage issues. You can move files across to other cloud services or simply delete stuff you don't need, like movies or TV shows you've downloaded and watched. That way, you can prioritise the essentials on your device.
We mostly recommend services like iCloud Photo Library, iCloud Music Library, iCloud Drive, and Dropbox. Each can be set then forgotten about, happily doing all the hard work for you. However, different approaches can work depending on your needs. It can be useful to know how to view and delete old iCloud backups too to keep space free.
Master your iPhone in minutes
iMore offers spot-on advice and guidance from our team of experts, with decades of Apple device experience to lean on. Learn more with iMore!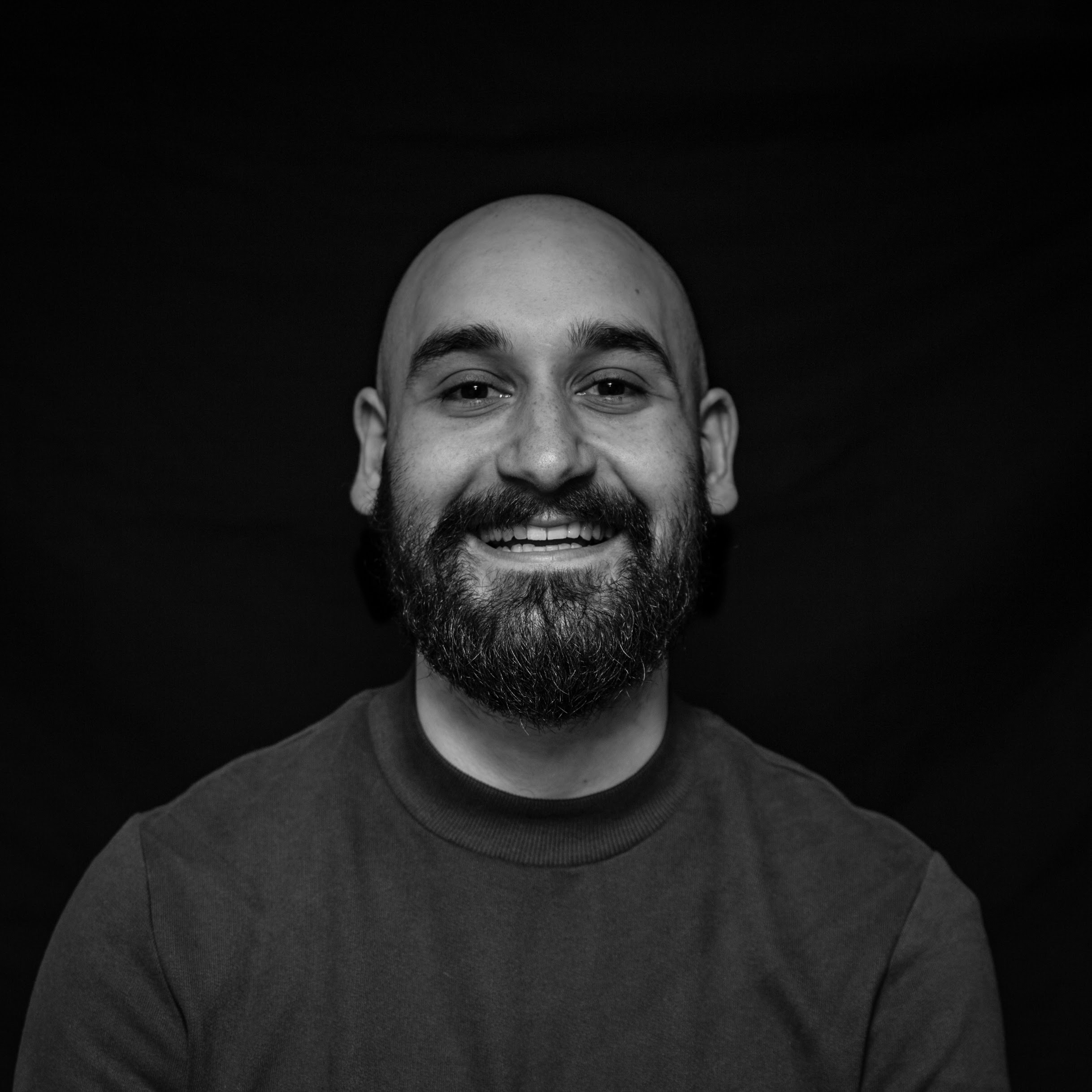 John-Anthony Disotto is the How To Editor of iMore, ensuring you can get the most from your Apple products and helping fix things when your technology isn't behaving itself.

Living in Scotland, where he worked for Apple as a technician focused on iOS and iPhone repairs at the Genius Bar, John-Anthony has used the Apple ecosystem for over a decade and prides himself in his ability to complete his Apple Watch activity rings.

John-Anthony has previously worked in editorial for collectable TCG websites and graduated from The University of Strathclyde where he won the Scottish Student Journalism Award for Website of the Year as Editor-in-Chief of his university paper. He is also an avid film geek, having previously written film reviews and received the Edinburgh International Film Festival Student Critics award in 2019.

John-Anthony also loves to tinker with other non-Apple technology and enjoys playing around with game emulation and Linux on his Steam Deck.
In his spare time, John-Anthony can be found watching any sport under the sun from football to darts, taking the term "Lego house" far too literally as he runs out of space to display any more plastic bricks, or chilling on the couch with his French Bulldog, Kermit.