Purplera1n for Mac OS X Released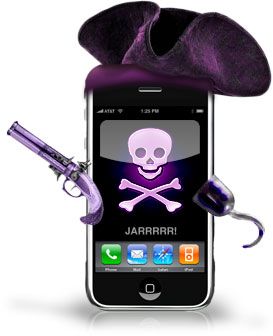 We've just gotten word from TiPb forums that George Hotz has released his much anticipated Mac OS X version of purplea1n.
So you say you have an iPhone 3GS along with that jailbreak itch? Hit the link and get your download on. As always proceed at your own risk. TiPb and all of it's staff take zero responsibility to any wrong doings that may occur while using the software.
[Thanks for the tip Matt74!]
First Post. Just tried and works fine. BOOOOOOOOM!

Everybody sing! Purple rain Purple rain

How can I remove the Freeze app after i installed Cydia?

Has anyone tried this on 3.1?

@ Vincent I don't know how to delete it. But you can try bosspreff and use that to hide it from the springboard

You can just delete the freeze.app folder via ssh, then respring.

I tried to download the file...upon opening it gives me an error about unsupported architecture

I've checked the info on the extracted file and it states application(intel)...does that mean it can only be opened on an intel mac???

Seems to be working great for me.

Purplera1n works, but Winterboard does not work on the 3GS. It crashes and puts the phone in Safe Mode.
http://www.funkyspacemonkey.com/winterboard-working-iphone-3gs-waiting-f...

Who are these guys? Not who you might guess.....
http://online.wsj.com/article/SB124692204445002607.html

i just used total commander and T-Pot, found the Freeeze.app folder removed it and rebooted the phone and it is gone... much easier than ssh

Hey guys I'm trying to download something to jailbrek my iPod touch but there is nothing that I can download directly to my iPod touch it would be extreamly helpful if someone knew an app
Get the best of iMore in in your inbox, every day!
Thank you for signing up to iMore. You will receive a verification email shortly.
There was a problem. Please refresh the page and try again.