Bottom line: With a massive 24,000mAh battery, a wireless charging pad, and multiple ports for wired charging, the Intelli ScoutPro is the power bank that does it all.
Pros
+

Wireless charging for multiple devices

+

Giant 24,000mAh battery

+

Convenient size and shape

+

MagSafe compatible
Cons
-

It's pricey

-

Doesn't always charge at 15W
You can always trust iMore. Our team of Apple experts have years of experience testing all kinds of tech and gadgets, so you can be sure our recommendations and criticisms are accurate and helpful. Find out more about how we test.
When I first heard about the ScoutPro, I thought this product sounded too good to be true. A multi-device power bank with Qi wireless charging and MagSafe compatibility? No way! It is true, and it's an amazingly efficient device for charging up multiple devices on the go, especially when you don't have access to a power outlet.
Luckily, I had the perfect opportunity to test this product out on a weekend camping trip. My family headed out into the middle of nowhere in South America without so much as a bathroom in sight, making it the best possible way to put a portable battery through its paces. Here are a few of the pros and cons I discovered along the way:
Intelli ScoutPro Powerbank: Price and availability
The ScoutPro provides a brand new product innovation, so it's only available on the Intelli website for now. A battery as big as this doesn't come cheap, as it will cost you $329 at the regular price. Later on, we'll go into all the bells and whistles that make this power bank worth its price tag.
Intelli ScoutPro Powerbank: The ultimate charging adventure
Globetrotters like me will appreciate the sheer convenience of the ScoutPro Powerbank. This compact battery fits into the palm of your hand, and yet it can charge all of your Apple devices — even a MacBook! Because of the combination of wireless charging pads and USB ports, you can charge up to five devices at once. This is especially convenient when you're off the grid with no access to a power outlet.
When I recently went camping in the South American wilderness, there were no power outlets for miles around. This portable battery was used to charge my Apple Watch, my own iPhone, and my husband's iPhone multiple times, and it never ran out of juice. Since there's a small LED screen that displays how much battery power is left, I was able to keep track of how much juice we had to work with and plan accordingly. This screen also comes in handy when you're charging up the actual power bank, so you can see how far along it is during a full charge. It's a big battery, so charging it up can take a while.
The unit comes with a USB-C charging cable and a high-quality carry case with lots of pockets for organizing charging accessories. When I travel, I use the carry case as a convenient charging pack to keep all my charging cables organized alongside the power bank itself. This comes in handy during long plane rides and road trips since it keeps my charging equipment together in one place.
Lastly, I was surprised and pleased to find that the ScoutPro is MagSafe compatible. This not only keeps my iPhone and Apple Watch firmly in place while they charge, but it also provides optimal charging speeds for MagSafe-enabled iPhones. Although the wireless charging pad is supposed to charge the iPhone wirelessly at the full 15 watts, I don't feel like it charged my iPhone as quickly as my wired MagSafe charger. Of course, this could be because I was charging so many devices at once, but it brings me to the next section.
Intelli ScoutPro Powerbank: That price though
As mentioned above, it doesn't seem that my iPhone 12 Pro Max charges at a full 15 watts on the ScoutPro Powerbank MagSafe charging pad. Granted, I usually charge multiple devices simultaneously, so this may cause slower charging speeds. When I need a power bank, such as on a camping trip or a long airplane ride, the speed is rarely an issue, but it's something to keep in mind. If speed is of the essence, bring along a lightning cable and plug the iPhone directly into the ScoutPro for a much faster charge.
The only other sticking point is the high price tag. The Scout Pro is an innovative and powerful power bank with no real competition for the wide range of convenient features it offers. When you buy a top-quality product that incorporates the latest technology, you're going to pay for all that it has to offer. While the Scout Pro is certainly not cheap, there's nothing else that's quite as powerful on the market, so I think it's worth the price.
Intelli ScoutPro Powerbank: Competition
I looked far and wide, but there's no other product that matches the ScoutPro Powerbank for power, battery size, and convenience. The most similar product I've seen is the Momax Airbox, another multi-device power bank that can charge several devices at once. The Airbox also offers wireless charging, but it is not MagSafe-compatible, so you won't get optimal wireless charging out of it. Also, this one has a much smaller battery of 10,000mAh, so it's not altogether comparable to the ScoutPro. The Airbox is a lot easier on the pocketbook, though, at $120.
Intelli ScoutPro Powerbank: Should you buy it?
You should buy this if ...
You need a powerful battery pack for charging on the go.
You want to charge multiple devices at once.
You're looking for a MagSafe-compatible portable battery.
You shouldn't buy this if...
You're shopping on a tight budget.
You're expecting a fast 15-watt wireless charge every time.
As far as I've seen, there's no other battery pack on the market that offers so much power and so many advanced features. The large battery can charge up a MacBook multiple times along with an iPhone and an Apple Watch. You can even charge them all at once! The ScoutPro is also MagSafe compatible, and even if it doesn't always charge as quickly as a wired MagSafe charger, it does keep your MagSafe-enabled iPhone firmly in place while it charges. This power bank will add an enormous amount of convenience to your trips for anyone who loves to go camping, backpacking, or travels a lot. What's more, it even comes with a convenient carry case with enough pockets to keep all your cables organized alongside the ScoutPro.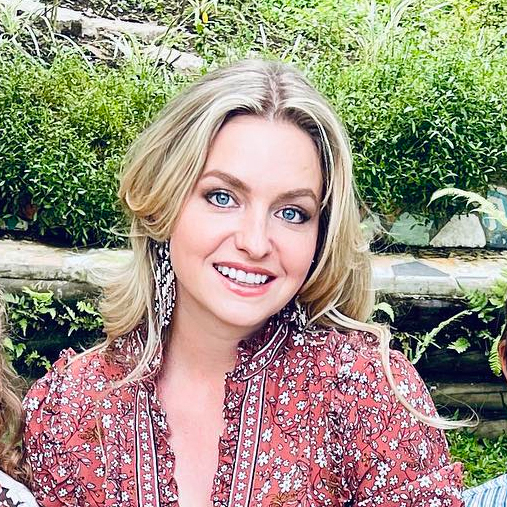 Jaclyn Kilani is a content writer at iMore. She's a longtime Apple addict with a flair for creating (written works, design, photos; you name it!) on her devices. Jaclyn has also worked in the marketing sector for over 16 years, dabbling in a bit of everything from writing to graphic design and digital marketing. In her heart of hearts, however, she is a born writer and an avid reader who adores everything about the written word. Someday she may even churn out a book or two.

Throughout her career, Jaclyn has also developed something of an addiction to all things Apple. Her professional and personal life is enhanced by an ever-growing collection of iPhones, iPads, MacBooks, Apple Watches, and even AirTags. Luckily, this expensive habit is of great use to her work at iMore, where she writes with authority on Apple products and the accessories that go with them.