Should you upgrade to the new Apple TV?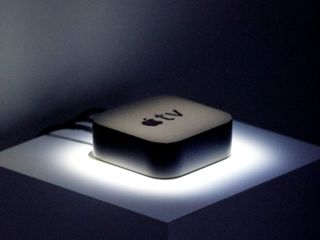 The last time the Apple TV was updated it was 2012, and it shared the stage with the iPad 3. The new Apple TV was just announced in 2015, and it shared the stage with the iPad Pro. That should give you an indication of just how long, and how big, the leap between generations really is. But if you have a 2012 Apple TV, and it still works and does what you need it to do, should you consider upgrading?
Pricing
Apple is keeping the old Apple TV around for those who want an inexpensive way to get their iTunes and iOS content onto the TV. It's at a discounted price as well. On top of it, Apple is offering two configurations of the new Apple TV.
$199 - 2015 Apple TV with 64 GB of storage.
$149 - 2015 Apple TV with 32 GB of storage.
$69 - 2012 Apple TV (8 GB of storage)
While the new Apple TV's are priced according to storage, the old Apple TV only uses it's small amount of storage for caching streaming content. Since most people reading this will already have an old Apple TV, the only relevant price is the cost of the new box you're considering upgrading to.
App Store
The single biggest difference between the old Apple TV and the new Apple TV is that the new Apple TV has an App Store. That means apps. And that means games.
When it comes to apps, we'll get both more and better apps. More apps in that the choices will no longer be limited to special partners like HBO or Netflix—now any developer can make software and, as long as it's within the guidelines, get it onto every new Apple TV. Better apps in that the software will no longer be limited to JSON templates. Much of what can be done on iPhone or iPad—web content excluded—can now be done on Apple TV.
A lot of the apps will be TV and entertainment related, like television services and channels. And like this:
For many, apps like Plex will be all the reason they need to upgrade.
For others, it will be the games. On the old Apple TV, you could AirPlay games—and a few were optimized for it. With the new Apple TV, you'll be able to play them natively. That'll mean better, faster, and more immersive experiences.
All of it is more than enough reason for anyone to strongly, strongly consider upgrading. There are a few other reasons to consider, though.
Apple Remote
The way in which you interact with the new Apple TV has been substantially improved over the old Apple TV. Yes, there's a whole new Apple Remote in town.
2015 Apple TV: Bluetooth and infrared, accelerator and gyroscope, rechargeable lithium-ion battery, glass trackpad, buttons for menu, home, Siri, play/pause, volume up/down.
2012 Apple TV: Infrared, four-direction pad, buttons for select, menu, play/pause.
The old remote lets you click, laboriously, through menus.
The new remote allows for precise control, not just for media playback but apps and games as well. Picture the Apple Remote app for iPhone or iPad but with a much higher level of precision. You can slide to navigate, tap or click to select, and swipe to scrub. It works really well.
Search + Siri
The old Apple TV let you click one character at a time into a search system locked into one specific service at a time. The new Apple TV lets you search across a range of services all at once, including iTunes, Netflix, and more.
And you can do it using Siri, Apple's virtual personal assistant. For privacy reasons, you need to press a button to activate Siri, but once you do, you unlock tremendous functionality.
Who directed this movie?
What's the weather outside?
What was the score in the Mets game last night?
Fast-forward five minutes.
Launch Rayman.
Play again from the beginning
What did she say? (Rewinds and temporarily turns on closed captioning!)
Turn on closed captioning, or turn on enhanced speech.
You can even ask to find all episodes of a TV show with a certain guest star in them. It's legitimately incredible.
Resolution
Let's get this out of the way: The new Apple TV doesn't support 4K (2160p). Whether it has to do with low adoption, HEVC (H.265), or bandwidth, Apple has chosen not to delve into the next generation resolution standard. At least not yet.
That means both the new and previous generation Apple TVs both max out at 1080p. That doesn't mean there aren't any differences, though...
Frame rate and audio channels
The new Apple TV does support higher frame rates and additional audio channels.
2015 Apple TV: H.264 video up to 1080p, 60 frames per second, High or Main Profile level 4.2 or lower.
2012 Apple TV: H.264 video up to 1080p, 30 frames per second, High or Main Profile level 4.0 or lower.
That means, if you're playing video that supports it, you can look forward to silkier, smoother action on the new Apple TV.
2015 Apple TV: HE-AAC (V1), AAC (16 to 320 Kbps), protected AAC (from iTunes Store), MP3 (16 to 320 Kbps), MP3 VBR, Audible (formats 2, 3, and 4), Apple Lossless, AIFF, and WAV; Dolby Digital 5.1 and Dolby Digital Plus 7.1
2012 Apple TV: HE-AAC (V1), AAC (16 to 320 Kbps), protected AAC (from iTunes Store), MP3 (16 to 320 Kbps), MP3 VBR, Audible (formats 2, 3, and 4), Apple Lossless, AIFF, and WAV; Dolby Digital 5.1 surround sound pass-through
So, if you're playing audio that supports it, you can get more channels and thus better surround sound out of the new Apple TV as well.
Processing power
One of the biggest hardware differences between the old Apple TV and the new is the chipset inside.
2015 Apple TV: Dual-core 64-bit Apple A8 "Cyclone" with Metal graphics framework.
2012 Apple TV: Single core 32-bit Apple A5.
To say the difference is monumental is to downplay it. The old Apple TV doesn't really do anything that requires more processing power. That the new one does is the real difference.
Connectivity
There are some changes to the wired and wireless connectivity that everyone should be aware of.
2015 Apple TV: HDMI 1.4, 802.11ac Wi‑Fi with MIMO, 10/100BASE-T Ethernet, Bluetooth 4.0, infrared, USB‑C (for service).
2012 Apple TV: HDMI, optical audio, 802.11n Wi‑Fi, 10/100BASE-T Ethernet, Bluetooth 4.0, infrared, microUSB (for service).
So the new Apple TV does not have optical audio out like the old one, but it does have a more recent version of HDMI and much faster Wi-Fi. Neither had gigabit Ethernet, but they're not computers, so they don't really need it.
While both have Bluetooth support, the new Apple TV doesn't yet support wireless keyboards like the previous one did. Hopefully, that'll come in an update. The new one does support wireless game controllers, though, which allow for up to four players at once.
Who should stick with the 2012 Apple TV?
If all you use are the built-in channels and AirPlay, and you're content with the old remote, you'll be missing out on a ton of functionality but you'll be okay.
Who should upgrade to the 2015 Apple TV?
If you want apps and games, universal search and Siri, the new remote, or the higher frame rate and audio channel support, you should strongly consider upgrading.
Still can't decide?
If you're still not sure about upgrading, jump into our Apple TV forums for extra help. Personally, they had me at apps. And Siri. And the new controller. But let me know what you decide!
○ Apple TV 4K Review
○ Apple TV buyers guide
○ Apple TV users guide
○ Apple TV news
○ Apple TV discussion
○ Buy at Apple (opens in new tab)
○ Buy at Amazon (opens in new tab)

Get the best of iMore in your inbox, every day!
Rene Ritchie is one of the most respected Apple analysts in the business, reaching a combined audience of over 40 million readers a month. His YouTube channel, Vector, has over 90 thousand subscribers and 14 million views and his podcasts, including Debug, have been downloaded over 20 million times. He also regularly co-hosts MacBreak Weekly for the TWiT network and co-hosted CES Live! and Talk Mobile. Based in Montreal, Rene is a former director of product marketing, web developer, and graphic designer. He's authored several books and appeared on numerous television and radio segments to discuss Apple and the technology industry. When not working, he likes to cook, grapple, and spend time with his friends and family.
Despite everything the new Apple TV offers, I still struggle to see how this is a compelling product for anyone with a newer "smart tv" with (crappy, but usable) YouTube and internet video apps and a cable subscription with On Demand content. I feel like I'd be spending $149 for an AirPlay receiver and to duplicate much of the functionality I already have. I guess we're all still waiting for a true alternative to a cable subscription that still doesn't exist yet if you want to spend considerably less per month and still have access to live sports - not just watch Season 2 of some show.

I haven't seen a Smart TV with a decent amount of games or the ability to run a wide range of apps. I've seen some that do voice commands but not many. I'm a cord cutter so I don't sports but i'm getting along well with HBO and Netflix. I'm really looking forward to what types of apps come down the pipe even more than games.

Well, when I was thinking that Amazon was going to bring an Amazon Video app to the new ATV, then the compelling reason for me was to have ALL content providers on the same platform. Apple is never going to create an iTunes that runs on FireTV, Chromecast, Roku, or your smart tv. Which means any video content you have purchased from Apple is locked to their devices. With the new AppleTV allowing developers to create apps, this allows my content from other providers to exist in the same place as my Apple content. This is great in my opinion, as it means no more switching between this device to watch these shows and that device to watch something else. Everything all in one place is exciting. Of course, with Amazon banning AppleTV because it doesn't run Amazon apps, it looks like that dream might not be happening. I have been considering if I should move forward with this purchase, but I have $170 in Apple Store credit, so the cost to me could be zero if I go with the low end model, so I will probably pick it up, and hope Amazon has a change of heart.

I'm in the same boat with Amazon too but at least for now you can AirPlay Prime to Apple TV. It's a load on the home network but I've always made it work.

I have a Wii U, so we use that, though the interface is clunky, and I hate having to switch devices (first world problems). Worst case scenario, I just keep doing that or start AirPlaying. Just was looking forward to having it all!

There was an issue with Plex on the Amazon Fire TV that could never be resolved, found this out after I bought the app and the Fire TV when users were troubleshooting on the forums. Plex finally admitted there was an issue that couldn't be resolved due to a hardware (?) issue. Hopefully the Apple TV doesn't have this issue https://forums.plex.tv/discussion/111666/firetv-surround-sound/p12

Plex is fine, it's basically a port of the Plex that is already in the App Store for iOS (iPhone / iPad).. Which is nice, true some libraries will be different, but tvOS is basically a tweaked iOS platform, so I see zero issues other than time to make necessary changes to port it to tvOS

You seem really certain that Plex is going to be on Apple TV. I'm not disagreeing with you but I'd like to know where you get that info from. I don't see it on their site. I would be very interested in Plex if it had an app on the Apple TV that could find networked hard drives in my house that had content on them and serve it up. It would plug the giant hole in utility that iTunes has for me.

You should read the main story bere, particularly yhe tweet from Plex noted about midway.

Sorry, missed that. Good news though.

Can't you just stream all that stuff from a PlayStation or Xbox or a blue- Ray player and all that stuff don't you have to pay extra for it like on Netflix and Hulu to watch old shows?? Sent from the iMore App

No.. HBO, NBC, etc... they aren to on xBox or Playstation. You'll need a Roku, Apple TV or FireTV. Paying extra isn't a problem for me, since I don't pay for Cable TV .. I'll take an extra $10 or $20/ month for me to cherry pick what I want over a $60+ / month subscription any day. I pay for internet separately regardless, so to me, dropping Cable TV and going stream only is a no-brainer obvious move. If I get to install Plex client (life-time subscriber here) and some gamings.. thats purely awesome sauce! :D

Another factor in the decision has to be the fact that the Apple TV that's about to be released has almost certainly been sitting on the shelf in Apple's lab since last year (when it was first rumoured to be up for release). This is strongly hinted at by the fact that it uses all the technology and chips that Apple had in it's flagship products *last* year, and not this year. In other words, there will almost certainly be a new Apple TV very soon after this one. Possibly as soon as next year. Since most people following the roll-out also expect that this new device won't hit it's stride (utility-wise and app-wise) until the spring or summer of *next* year, one could easily just wait until next year to buy and save the money. You wil miss all the early adoption fun, and bragging rights but you will end up with a much better product for a better price, just at the point that it's becoming the thing that everyone has to have.

Actually, Apple's pattern seems tone different from what you understand. Apple has its newest chip I. The current iPhone and an upgraded X variant I. iPads. As the previous gen iPhone drops in volume, it causes unused open chip production capacity that can be used for apples less demanding products like the Apple TV. In this way the tv can be very profitable because the investment and tooling for that former leading edge chip has been paid off by the previous generation phone. Thus the chip going into the  TV are extremely cheap compared to the current generation chips going into the iPhone flagship product.

That's an interesting assumption, but that's all it is. Mine is an equally valid assumption.

No assumption. Also no point in trying to explain further. People who will understand already do.

And what about those of us living outside the United States, where many of the 3rd-party services that will be available as apps on the new TV are unavailable (and — let's be honest — few of them are in any hurry to become available in, say, Canada, or they'd be here by now…).

I was paying for Netflix and Hulu for a while before they started blocking VPNs. I've been using Air Video HD for several years. It's installed on all my i devices so I can stream locally-stored content to my iPad/iPhone and watch it there or AirPlay from my iPad/iPhone to my Apple TV (the beauty being that the content still resides on my Mac so I don't need to use up space on my other devices). But even though I can't reliably stream content over the Internet, I will still buy the new Apple TV for all the other stuff it offers - like games. Sent from the iMore App

I would absolutely love to upgrade to the new AppleTV -- except that the removal of Optical Output for Audio means that I would have to buy $1,000 plus receiver to replace my current one without greatly dropping the amplifier audio quality. (My Denon receiver is pre-HDMI, and in fact I do have another Denon receiver with HDMI support, but it isn't nearly as good and ended up in the bedroom - and the ones whose amp are as good as my old one cost a fortune.) Sad, sad, sad: the first time ever I am not doing an Apple upgrade I badly want to have.

The lack of an optical out port initially made me angry and still frustrates me. (Overall, it seems like there are more and more Apple products with some frustrating omission, but I digress). But there are HDMI sound splitters that aren't prohibitively expensive, such as: http://www.amazon.com/Panlong-Audio-Extractor-Splitter-De-embedder/dp/B0... Of course, it means another expense, another dongle, and more energy consumed to run it. But it is an option. I guess Apple feels most people are going to have a receiver that accepts HDMI for video and sound and thus allows the removal of something that most people won't use. But I still wish it were included.

Apple builds future oriented premium mass market products which tends to sideline older but still functional tech. The new TV is forward looking to HD video based equipment. For folks with optical audio, the current generation will stay until demand falls.

Both of your answers are valid, and especially while I was aware of the existing HDMI splitter, I wasn't aware the one in particular which looks pretty good. My wife would kill me for yet more cables though, and I swore I would never get one more when I was forced by TWC to get a cableTV adaptor for my TiVO. Maybe if Apple did get a decent TV package working and I could get rid of TWC/TiVO I'd consider it. But both of your posts are omitting one problem: 4K. "The new TV is forward looking to HD video based equipment." I'd say the AppleTV being "forward looking" without 4K, considering the new iPhone supports it maybe a lot of things, but "forward looking" isn't one of them. I'd say if they can implement 4K with just a software upgrade on the existing AppleTV, that might be good except, that http://www.amazon.com/Panlong-Audio-Extractor-Splitter-De-embedder/dp/B0...
like any of the other ones I've seen are 1080P only meaning they wouldn't work with a future 4K aTV. Worst, most if not all current receivers don't have HDMIs advanced enough for 4K transfer. Indeed without going back to a new aTV that supports optical audio they would force *everybody* who uses a receiver and has a 4K HDTV to buy a new receiver.

When is the instore release date? Sent from the iMore App

I believe Monday, October 26th. At least thats when the ordering starts.

Certainly don't want low end games when there are other options out there such as phone, tablet, ps4 etc. Can't see myself using apps on my TV either. No advantage against the above mentioned options.

I use my ATVs as Home Sharing hubs for my media network... I'll probably get one of the new ATVs, but I'm prepared for all of the "coolest" features to not be useful to me - I don't get my movies orcTV shows through iTunes. I doubt Siri will have anything to do with us NAS heathens. Sent from the iMore App

I have the last generation one and am content to use that for podcasts and photo shows from phone. For Streaming Netflix and playing games I use my XBOX One.

Why does every review and article about the new Apple TV neglect (or intentionally omit) any discussion of its Home Sharing features, or lack thereof?

Because that ecosystem is not yet extensive enough to be clearly in focus for most.

What ecosystem? Home Sharing is an essential feature available since the first Apple TV. It's basically the ability to stream music and video content from a local iTunes library to an Apple TV. The new Apple TV reportedly preserves Home Sharing (something we know, no thanks to scant coverage of this in articles like this one). But apparently this feature is relegated to the outdated and inefficient menu list interface of old instead of supporting the new UI and Siri features. So there are two sources of annoyance here, 1) Apple's treatment of Home Sharing as an afterthought and 2) reviews of the new Apple TV that fail to discuss this at all.

BC Apple isn't talking about it, they only highlight some of the new features on the website, and the demo at the keynote likely wasn't in an environment for Home Sharing. Also, anyone who has their hands on a dev kit is under NDA.
However, if you watch Apple's promo video - https://youtu.be/wGe66lSeSXg - at 0:08 you'll see an orange square with a laptop icon with a play triangle in the middle. I assume this is the new Home Sharing icon.
I'm also wondering if it will support iCloud photo drive. There hasn't been any mention of this that I have seen, and current aTV doesn't support it, only Photo Stream. Perhaps this is why they offer it in 32 & 64gb flavors, to store all the thumbnails locally.
And most important, but most unlikely - MULTIPLE ITUNES ACCOUNTS - I'm certainly not holding my breath for this, but this would be the nail in the coffin for me; I would buy it for that feature.
I would also like to see iCloud Keychains for the app logins. I'm f'n sick of having to type in my email and password for all the stupid little apps, especially on multiple devices. I know I can type using the Remote app on my phone, but that doesn't connect half the time (I'm also away that current aTV supports BT keyboards).
While I'm at it, I wanted UHD ("4K") support. I don't care if they don't offer UHD movies/shows yet, if my phone can record it, I should be able to view it on my UHDTV. It should AT LEAST support photos (very possible with the announced hardware). I can output 4K from my Sony a5100's hdmi port, and there is a HUGE difference in picture clarity vs 1080p.

"anyone who has their hands on a dev kit is under NDA." Then what's the point of writing a dozen articles about an unreleased product if you can't say anything that hasn't a'ready been revealed by Apple? Of course, how foolish of me... the point is attracting page views to your ad-infested site.

Better question: Should I wait for the next version? First gen products and all... Sent from the iMore App

Definitely going to upgrade as my oldApple TV is slow, and I believe the new remote and Siri integration will be awesome. Chalk me up as looking forward to an upgrade.

i just use airplay mode for my macbook. play no games and apps i really don't care. most of the time i am using the chromcast and my iphone to stream. now with apple TV is only 69$ maybe i am picking on up for my office.

I going to wait to see if the rumored TV service happens. Sent from the iMore App

I'm like Rene ... going to buy anything they release. Will buy the 64GB Apple TV.

Any reason why Apple isn't allowing app developers to put web browsers on the Apple TV?

I'm guessing it's because you can just use AirPlay Mirroring with your iOS device, and how would you navigate?

"and how would you navigate" — using the touchscreen on the remote like a trackpad on a computer.

I don't think I can upgrade to the new Apple TV because of the setup of my home theatre. I have all the equipment behind a wall in another room, sealed in a fan cooled equipment rack. I don't know if the new remote will work through that, and I don't know if there will be an update to the RTI remote iPad app that would let me use the siri functions.

Well, we know of at least one game that is coming out for the new Apple TV: I got an App store update for Nanosaur 2 on my iPhone, and the description of the upgrade contains this tidbit:
"[... but the good news is that now the game remembers your progress on iCloud so it will sync across all devices including the upcoming Apple TV version."

Fun fact... the Apple TV 2nd gen gets ridiculously unstable with Netflix these days. So it's time for an upgrade.

Anyone have any info is Amazon is going to bring its video service to the new AppleTV? I was hopeful it was going to happen, and then Amazon "banned" selling AppleTV (and Chromecast) because they don't have Amazon Video apps. Of course, with both of those devices now, all Amazon has to do is create the app and submit it, and then they would both have Amazon apps. So it seems that Amazon may not be building an Amazon Video app for the new AppleTV.

For me the answer was simple, yes, I will be buying (2) 64GB ATV4's even though my ATV3 isn't that old. Not sure if I will or won't get into games a lot but I want equal ATV4's in the living room and bedroom where our big screen's are. I would see the ATV4 as a main APTV, and the ATV3 for kids rooms, college dorms, etc.

Nice to see Apple coming up with another device that I don't have any reason to buy. My previous model AppleTV sends the audio via the optical output to audio DA and the video to a video DA. I usually watch movies with video projector, but some programs just require TV or HP computer monitor. Sometimes my wife is watching a movie and says I should see, but it's not important to really sit down and look at it on a big screen, so I just watch it on the monitor. iTunes accounts should be easily switchable. In China iTines rental movies are 0.80USD and special price HD movies can be bought for 0.16USD but are usually 2.4USD. AppleTV doesn't accept UnionPay, so it wouldn't work anyway, yet, but at least the movies can be played from computer or iDevice.

The correct answer is NO. Never buy the first version of a new product. Even if it's from Apple. Remember the Apple Watch? Expect bugs and design flaws that can only be addressed with a hardware refresh. I still don't believe they used the A8 instead if the A9. A brand new, cutting edge AppleTV with last year's SOC? Sent from the iMore App

My tv is a six year old Samsung and operates fine with the first generation Apple TV, will the new Apple TV and all the apps, games etc it comes with work with the TV?

I am using the ATV4 since November last year and am extremely frustrated with this new generation:
- no podcast viewer app
- repeatedly having to enter password (when changing Wifi connection)
- No descriptions showing in "TV Programmes"; ATV4 apparently now reads the Comments field (from iTunes) whereas prior gens read the Descriptions
- overscan on TV (picture bigger than TV screen)
- TV Programms continuous play when using home sharing
- no search function for iTunes (Home sharing) content All in all I would recommend not to buy now as this unit is clearly not ready for the market and the ATV3 just works fine.