T-Mobile fumbles free iPad data deal, will they recover?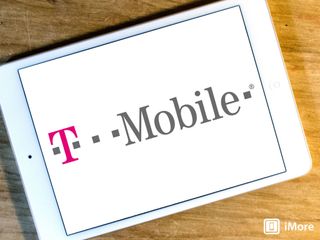 T-Mobile's calls itself the "Un-carrier" because it's tried to spend much of 2013 disrupting the U.S. wireless business. Its latest attempt to do that was last week: it's selling the new iPad Air and iPad mini with a deal that nets you 200 MB of free data each month. But the initial rollout was fraught with problems. Has T-Mobile burned its bridges with new iPad customers?
The Un-carrier
2013 has been a busy year for the nation's fourth-largest wireless company. After the FCC put the brakes on a merger with AT&T in 2011, T-Mobile spent 2012 regrouping and coming up with a new plan for moving their business forward. And move forward they did. The company has aggressively moved forward with network improvements, transitioning their service to 4G and LTE. They're still behind the other "big three" - Verizon, AT&T and Sprint, but they're moving forward.
T-Mobile's also done away with annual contracts, provided a way for customers financing their phones through T-Mobile to upgrade early and made international data roaming and texting free in more than 100 countries. Since April, they've added the iPhone to their stable of supported and sold devices.
Then there's the iPad. They had such a great chance with the iPad. But its rollout has been rocky, to say the least.
Free data
T-Mobile's brash and outspoken CEO John Legere made no secret of T-Mobile's plans to introduce iPads to its customers even before Apple introduced the new models at a special event in San Francisco last month. He dropped hints prior to the official announcement. In retrospect, it's not hard to understand why he could hardly contain himself - T-Mobile really shook things up.
Introducing the 4G iPad Air and iPad mini (sans Retina Display, until the new one ships later this month), T-Mobile is doing something that no other carrier is: they're giving away free data. Admittedly, it's not much - 200 MB per month - but that's enough to get you buy in a pinch if all you need to do is send some emails or load up a web page or two. (They're doing some other cool unique things, like on-demand daily and weekly plans for occasional users.)
And what's more, at least according to Legere, it's no strings attached. T-Mobile isn't requiring you to have a data plan with them or even a phone number. As long as you have a T-Mo SIM installed in your iPad, and it's provisioned, it'll work.
But here's where things went wrong.
Putting the cart before the horse
At least, that was the promise. Fact is, some customers ran into trouble - and are still running into trouble - when they try to put theory to practice.
At first there were problems processing orders correctly on T-Mobile's web site - customers were charged $10 per month when they shouldn't have been charged anything. Customers who went in to T-Mobile retail stores were given the wrong information, too.
T-Mobile, for its part, says it's corrected the web site issue and that it's getting the right information out to its sales reps. But the damage has already been done for early adopters who wanted to give T-Mobile a try but were given a bum steer at first.
Speaking to AllThingsD, T-Mobile chief marketing officer Mike Sievert underscored the company's no strings attached plan. "Every single customer gets free data for life if they have a tablet on our network. You don't need to have any paying relationship with us whatsoever."
That's true as long as you buy the iPad up front. But iPads with 4G capability are expensive, and not everyone's ready to plunk down the $429 - $929 a 4G-equipped iPad mini or iPad Air costs. So if you want to finance the iPad through T-Mobile, you'll need to be a postpaid customer of theirs unless you want pay for a separate tablet data plan - to the tune of $20 per month.
In the end, T-Mobile is still doing something no one else is - giving 4G iPad users the ability to get online for free. That's a good thing, and that's truly a difference from the way the other wireless service providers are operating.
It's just a shame that T-Mobile wasn't better ready for the rollout, because their disorganization and some of the fine print involved is bound to make some consumers decide that it isn't worth the trouble. But they have apologized for the snafu, and promised to make right for customers who were wrongly charged.
T-Mobile has another chance to redeem itself later this month with the iPad mini with Retina Display ships. That's the one I'm waiting for. And I'm going to buy a 4G model and get a T-Mobile SIM for it, because the 200 MB is too good a deal for me to let pass by. I better not see any extra surcharges, though, because iPads are unlocked, and it's very easy to pop out a SIM and replace it with someone else's.
I didn't realize iPads aren't locked to a carrier. That's good to know. I was a little hesitant to buy an iPad Mini from T-Mobile in case their coverage doesn't work for me. So in other words, if I finance an iPad Mini and the coverage isn't good enough, I can pay off my iPad Mini, cancel my $20 service (I believe that's the minimum required for a financed iPad if you aren't currently a customer) and use an AT&T sim in it instead?

That is correct. Unlike iPhones, iPads have been unlocked from day one. However, it's only been until this release of the iPad Air and iPad mini with Retina Display that Apple's consolidated all of the various radio frequencies needed to support various carriers into a single unit.

So I guess I wouldn't be able to take advantage of this with a Verizon iPad mini even if I bought a t-mobile SIM card? Sent from the iMore App

Yes you would. I just activated a Verizon iPad Air with T-mobile yesterday.

No you wouldn't, before the latest mini and iPad air, all iPads had specific radio frequency antennas. Therefore, any company specific iPads before the current ones will not work on other carriers. Sorry bud.

> T-Mobile is doing something that no other carrier is: they're giving away free data something similar in Austria - Hudgison/Drei is offering a free dataplan for everyone, no contract - just registration with your name und you get 20 mb free each day. You can buy more data per week/month if you need. Best Robert

What I am still confused about is whether you have the buy a "T-Mobile earmarked" iPad. Could you, for instance, buy a Verizon iPad and grab a T-Mo SIM to use the 200 MB free data? If so, I would be willing to pay the extra $129 for a cellular model and use a T-Mo SIM in the off chance I need data (and don't want to drop my 5S SIM in my iPad). Similarly, does Verizon have the same restriction for iPads they do on iPhones -- "We will not provision a SIM to any IMEI that was not sold explicitly for our network", but won't stop you from using an already provisioned SIM into an LTE device.

I bought a verizon ipad air and am using it with a tmobile SIM card. It all works perfectly well on t-mobile, but I CAN go back to using verizon any time I pop the verizon SIM card back in... I don't know if you can use a "AT&T iPad Air" on VZW if it shipped with an AT&T sim for instance...

The one thing about the iPad Air is that it seems to be a "Universal" LTE device. After doing a quick 5-min research, it seems all of the "big 4" carriers LTE Bands are supported. So yes, Buy a AT&T iPad, use it on Verizon. I got a T-mobile iPad direct from Apple, poped out the SIM for an AT&T one and worked just fine. Hell, I even used my AIO wireless (AT&T), from my iPhone 5 just to check and even a Cell phone SIM worked (Not recommended).

Yes, the hardware is physically the same. But just as the TMo/AT&T/VZW iPhone 5S is physically the same, VZW will NOT provision a new SIM with an iPhone 5S's IMEI if the 5S was not explicitly sold for VZW originally. You can however, take a VZW SIM that is already active (based on some other device's IMEI) and put it into a TMo or AT&T iPhone 5S and it will work perfectly. So I am wondering if VZW will allow any iPad Air IMEI to provision a SIM or if I need a donor IMEI from Verizon to activate the SIM first, and then pop it into an iPad from any carrier.

I wanted to finance the iPad mini with Retina, since I'd likely switch to TMo after having such a sporadic experience with Verizon, AT&T, and most especially Sprint. With smartphones still costing more than tablets when it comes to cellular data, I'm heavily considering dropping phones altogether. I can currently add a tablet to my VzW shared family plan for $10 per month, but a smartphone for $30 per month (not to mention plus mandatory phone service), and they're using the same allotment of data!

For the few customers that were just looking for something for nothing I don't think it will hurt T-Mobile at all. They are still doing what no other Carrier is doing. If you are looking for a tablet and you don't check out T-Mobile's plans and service you are only hurting yourself. You should at least see if you are getting good with T-Mobile because they are adding towers everywhere and refarming many of their towers to the 1900 frequency. Where I live I get on average during the day 15-20mb down on the HSPA+ network and over 25mb down on their LTE network. Also they have my area refarmed to the 1900 frequency, I have an older unlocked AT&T phone with a T-Mobile sim card in it and getting very fast HSPA+ and LTE on it. Their plans are the best, real unlimited data that isn't throttled. I have tried all the Carriers and T-Mobile has been the best for me, been with them for a long time but have always tried others seeing if I was missing something. Conclusion was if you are in a T-Mobile area with good coverage you are crazy not to give them a try.
PS Also LTE advanced hardware has been used in their LTE roll out, the latest and greatest for sick speeds, LTE Advanced on T-Mobile is right around the corner, T-Mobile may be the first Carrier to implement that technology simply because that hardware wasn't available when the other Carriers rolled their LTE service out so being the last Carrier to roll LTE out they were lucky enough to have that technology available. Try T-Mobile out they have come a very long way.

I'll concur. They are the underdog that deserves to be tried. T-Mobile is the only carrier that offers unlimited data. I'd say the same for Sprint, but that's like being offered all the water you can find in the desert. And, if I was to haphazardly use up my high-speed data, I can rest assured that I can still pick up a web page or an email at 2G speeds if I had to. It won't be cut off like a pre-paid plan, and I won't have to worry about an explosive bill full of overages.

I don't see how they fumbled. I purchased a tmobile ipad air on launch day. I'm a tmobile customer and actually received 500mb free. If your not a tmobile customer and either bring a tablet or buy a tablet outright, you get 200mb free. If you purchase the tablet on the INTEREST FREE installment plan, it's not unreasonable to expect to pay a monthly rate plan. Otherwise people can buy the unlocked tablet for zero interest and take it to another carrier. Not a very good deal for tmobile. They are in the business of making a profit.

It could be viewed as a fumble (with the offense recovering) because such a big deal was made about it, and they really could have used this to attract new phone customers I may still pick one up, but if I could have done the finance plan with the free data, if gives me a chance to test their network before the next iPhone comes out. Sent from the iMore App

I think too much is being made of this. The only people who really seem upset are the media outlets and tech blogs. You're average consumer is just happy to have 200mb for free.

Big deal, T-mo made an error. And they're obviously working on fixing it. What's the fuss about? Not happy? Go with other carriers.

Agreed! Mistakes happen but its free and they are trying to make it right!!! Anyone who gets upset about 10 measly bucks needs their head checked anyway.

Its not question of $10 bucks, John Legere said NO STRINGS attached....later on when customer were trying to purchase the ipad they were told they need to have T-mobile data plan or additional $10 would be charged besides monthly installment.

I also think, TMobile did nothing wrong, except they SHOULD NOT give free data to non T-Mobile customers. If you want free data, switch your phone to T-Mobile. People complain too much nowadays.

i don't think that it's a matter of people complaining too much, or the like. i think that people felt misled based on the CEO's "no strings attached" tweet; that is, people realized that TMo offered a 24-month 0% financing plan for the iPad Air, and concluded that 200Mb of data was included "free". that seems like a fair reading/reasoning to me. in my case, a TMo rep assured me that the $26.XX monthly payment for 24 months was all that i would be responsible for...that's it...no data fee or the like. however, after a hard pull on my credit report and me signing a purchase agreement, i received an email indicating that in addition to the $26.XX/month "device charge" i'd be responsible for a $10/month ondemand data fee. i called a second TMo rep and explained what i'd been told. the second rep was forthcoming and explained that there was confusion on TMo's end. i asked the second rep to cancel my order as i wasn't interested in paying $240 on top of the purchase price of the iPad, and the rep did so...no questions asked...all very civil, polite and efficient. i had a good experience with the second rep, and i only wish the first rep who i spoke with wasn't "confused". regardless, the cancellation was easy enough...i wasn't miffed (though others who posted on macrumors were...really miffed). in sum, at $26.XX/month for 24 months the iPad Air became an impulse buy...upon notification that an additional $240 would be spent over the course of the next 24 months, the iPad Air lost its 'impulse buy' allure. p.s.: good article, Peter.

You can't finance it and get free data that's where everyone got confused. You have to buy it out right to get free data

yes, agreed. that's the part that was unclear to me, to the first TMo rep who i spoke with, and to other buyers ("financers"). it's clear now. cheers!

Does their free data apply to older iPads? And is the LTE on the 3rd gen compatible?

It works on my Verizon iPad 3. I went to T-Mobile site and added data line on my account. Paid $0.99 for a sim card and activated $0 on demand plan. Sim came in the mail, popped it in Verizon iPad and Hspa+ works as well as Edge. LTE of course doesn't work, but it would work on ATT iPad 3/4. So far data works and costs me no money.

I just bought a Verizon ipad air 16gb today for the apple store. Then I stopped by my tmobile store to get a sim because the ipad air came with a verizon sim. Got home called tmobile activated my SIM card and I get 200mb free just like that. They put all the radios in one ipad they are all the same the only difference is what sim it comes with.

I'm so glad I found this article. I have a Nexus 7 that came with T-Mobile service for a month, but it expired. Today I tried to get a new micro-sim at a T-Mobile store and was told it would cost $20, when I swear I saw it online for $0.99 . When I got home I tried to order a sim online and they wanted $10. Then I tried using the expired sim and adding prepaid funds, but the website was down. Who takes their website down in the middle of the day on a Wednesday if they aren't selling health insurance? Now I see they have had issues and are working on it, so I'll try again in a few days. Then I'll buy a month's worth of prepaid data to try it out, and live with the free 0.2Gb/month until I go on a trip.

T-Mobile normally charges $10 for a SIM. You can always go on eBay and buy a T-Mobile SIM for much less.

Will the 200 MB deal work with an iPad 3 and an iPad 4 from Sprint? Thanks!

`Better not go over that 200mb of data, or you most certainly will see surcharges on your bill. You can pop out that SIM and go to another carrier, but then you'll be paying for data and still have to deal with surcharges if you go over whatever your data cap is.

Incorrect. T-Mobile does not charge overage fees. I'm not sure how they will handle the people on the free plan, but other plans limit you to 2G speeds once you reach your high-speed data allowance.
"No overages. You will never have overage charges on our network. If you exceed your allotment of up to 500MB of high-speed data, your data speed will simply be slowed until your next billing cycle."

For the free 200MB tablet plan, after u reach the 200mb limit, the speed will not slow down (throttled) it will be capped off (unlike the post payed voice/data plan u mentioned). You won't be able to transfer any data after that until the start of the next month or pay for more.
That's what it says on their website.

WIFI only for me. These cell companies can shove it!

I've talked with 5 T-Mobile reps and have yet to find one that can set me up with the free 200mb plan <<< Sigh >>> I'll try again tomorrow...

Really? I bought an AT&T iPad Air and popped-in an unactivated T-Mobile nano sim card. I turned off Wifi and went to Cellular Data under Settings. After that, I clicked on View Account, created a new account with my email. A few seconds later, I received two emails from T-Mobile, indicating my 200mb is good to go! I did, however, restart iPad Air to get Personal Hotspot going. Good luck!

I don't make excuses for myself and I won't for T-Mobile. They are the fourth largest cellular provider in the United States. They are really trying to obtain new customers and grow as a business. Promotions like this and JUMP (Just Upgrade My Phone) show they are trying to compete with other carriers and do things differently. However, T-Mobile really messed up the iPad Air launching on their network. Their press release detailing the 200 MB of free data promotion and the tweets from T-Mobile CEO, John Legere were misleading. It was not clear that you were required to pay monthly for a plan in some fashion (voice line or data plan) if you took advantage of the $0 down deal. Thankfully, T-Mobile has made their advertising much more clear on the deal. Unfortunately, they never made it up to people like me that purchased the iPad Air within the first couple of days when all of T-Mobile's customer support representatives were confused. In good faith, T-Mobile should make it up to those customers some how. After speaking to the manager at my local T-Mobile store, he was very nice and gave me a credit towards my first two bills. Yes, T-Mobile is doing things different with giving away 200 MB of data per month to tablet users. It is also nice that there is no overages on your data. So if you go over the 200 MB or however much you pay for on a monthly basis, your data will be throttled, but you will not pay overage charges like you do with other carriers.

I had to get a new Sim card for my nexus 7 2013 to get this data plan. For the most part the T-Mobile staff was clueless about the plan. It's a good deal, love it.

I guess you from the previous message you must be buy the iPad Air from a competing carrier in order to get the 200mb free. I was planning on buying the iPad Air from tmobile directly but I going to switch and buy the Air from AT&T and take it to tmobile to get the free 200mbs. Thanks for the info!

This was completely misleading, staff was clueless and tweet from John Legere were complete opposite of the actual policy.
With all that confusion they should had waived the $10 for the early customers who purchased ipad as it was rolled out.
The staff at the store where I purchased was nice and were willing to refund my money for the ipad and thats what I did... returned the ipad back. When John tweets NO STRINGS attached than he should stick to it.

If u want to order a data sim from t-mobile for ur ipad, it's for $10. Whereas they have an offer now that a voice/data sim for ur phone is free!
I'm wondering if I can order a voice/data nano sim and use it with my ipad mini to avail the 200mb free.
I'm a regular t-mobile customer with a family plan + iPhone 5s installment plan (JUMP)
Get the best of iMore in in your inbox, every day!
Thank you for signing up to iMore. You will receive a verification email shortly.
There was a problem. Please refresh the page and try again.