T-Mobile fumbles free iPad data deal, will they recover?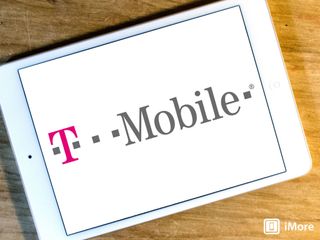 T-Mobile's calls itself the "Un-carrier" because it's tried to spend much of 2013 disrupting the U.S. wireless business. Its latest attempt to do that was last week: it's selling the new iPad Air and iPad mini with a deal that nets you 200 MB of free data each month. But the initial rollout was fraught with problems. Has T-Mobile burned its bridges with new iPad customers?
The Un-carrier
2013 has been a busy year for the nation's fourth-largest wireless company. After the FCC put the brakes on a merger with AT&T in 2011, T-Mobile spent 2012 regrouping and coming up with a new plan for moving their business forward. And move forward they did. The company has aggressively moved forward with network improvements, transitioning their service to 4G and LTE. They're still behind the other "big three" - Verizon, AT&T and Sprint, but they're moving forward.
T-Mobile's also done away with annual contracts, provided a way for customers financing their phones through T-Mobile to upgrade early and made international data roaming and texting free in more than 100 countries. Since April, they've added the iPhone to their stable of supported and sold devices.
Then there's the iPad. They had such a great chance with the iPad. But its rollout has been rocky, to say the least.
Free data
T-Mobile's brash and outspoken CEO John Legere made no secret of T-Mobile's plans to introduce iPads to its customers even before Apple introduced the new models at a special event in San Francisco last month. He dropped hints prior to the official announcement. In retrospect, it's not hard to understand why he could hardly contain himself - T-Mobile really shook things up.
Introducing the 4G iPad Air and iPad mini (sans Retina Display, until the new one ships later this month), T-Mobile is doing something that no other carrier is: they're giving away free data. Admittedly, it's not much - 200 MB per month - but that's enough to get you buy in a pinch if all you need to do is send some emails or load up a web page or two. (They're doing some other cool unique things, like on-demand daily and weekly plans for occasional users.)
And what's more, at least according to Legere, it's no strings attached. T-Mobile isn't requiring you to have a data plan with them or even a phone number. As long as you have a T-Mo SIM installed in your iPad, and it's provisioned, it'll work.
But here's where things went wrong.
Putting the cart before the horse
At least, that was the promise. Fact is, some customers ran into trouble - and are still running into trouble - when they try to put theory to practice.
At first there were problems processing orders correctly on T-Mobile's web site - customers were charged $10 per month when they shouldn't have been charged anything. Customers who went in to T-Mobile retail stores were given the wrong information, too.
T-Mobile, for its part, says it's corrected the web site issue and that it's getting the right information out to its sales reps. But the damage has already been done for early adopters who wanted to give T-Mobile a try but were given a bum steer at first.
Speaking to AllThingsD, T-Mobile chief marketing officer Mike Sievert underscored the company's no strings attached plan. "Every single customer gets free data for life if they have a tablet on our network. You don't need to have any paying relationship with us whatsoever."
That's true as long as you buy the iPad up front. But iPads with 4G capability are expensive, and not everyone's ready to plunk down the $429 - $929 a 4G-equipped iPad mini or iPad Air costs. So if you want to finance the iPad through T-Mobile, you'll need to be a postpaid customer of theirs unless you want pay for a separate tablet data plan - to the tune of $20 per month.
In the end, T-Mobile is still doing something no one else is - giving 4G iPad users the ability to get online for free. That's a good thing, and that's truly a difference from the way the other wireless service providers are operating.
It's just a shame that T-Mobile wasn't better ready for the rollout, because their disorganization and some of the fine print involved is bound to make some consumers decide that it isn't worth the trouble. But they have apologized for the snafu, and promised to make right for customers who were wrongly charged.
T-Mobile has another chance to redeem itself later this month with the iPad mini with Retina Display ships. That's the one I'm waiting for. And I'm going to buy a 4G model and get a T-Mobile SIM for it, because the 200 MB is too good a deal for me to let pass by. I better not see any extra surcharges, though, because iPads are unlocked, and it's very easy to pop out a SIM and replace it with someone else's.
Get more iMore in your inbox!
Our news, reviews, opinions, and easy to follow guides can turn any iPhone owner into an Apple aficionado