Tim Cook will be the opening night speaker at this year's D10 Conference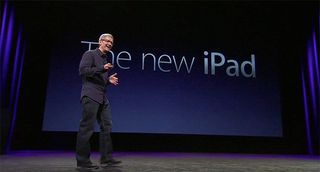 All Things D has announced that Apple CEO Tim Cook has been appointed as the opening-night speaker at its 10th All Things Digital conference.
Cook will follow in the footsteps of the late Steve Jobs who made half a dozen appearances at the All Things D Conference over the past ten years; his last appearance was in 2010. Cook will be joined by a host of other high profile speakers; already confirmed are New York City Mayor Mike Bloomberg, Oracle CEO Larry Ellison and Federal Trade Commission Chairman Jon Leibowitz. The All Things Digital conference will take place between May 29 and May 31, 2012.
Source: All Things D
UK editor at iMore, mobile technology lover and air conditioning design engineer.
Why not just let Mossberg speak for Apple instead. He at least is interesting. YAWN. Or perhaps an actor with charisma?

Moi, j'ai un iPad2 Je trouve que la qluiate9 d'image est meilleure que mon iPad1 et il est plus rapide je trouve et plus fin mais moi quand je le tiens e0 une main, je ne trouve pas qu'il est lourd! Donc si vous devez acheter un iPad, achetez un iPad2 plutf4t qu'un iPad1! Meame si il est plus cher et en plus je suis en train d'e9crire avec mon ipad2 en ce moment et je peux dire que j'e9cris mes mails e0 une vitesse fulgurante!
Get the best of iMore in in your inbox, every day!
Thank you for signing up to iMore. You will receive a verification email shortly.
There was a problem. Please refresh the page and try again.