After the holiday season you're probably going to want to start eating healthy for a while. Get started now with the Vitamix 5200 professional-grade blender on sale for $259.95 on Amazon. This is a blender that more often sells for around $400 with regular spikes as high as $450. The lowest this blender has dropped to on Amazon in more than a year was a deal for $300 way back in February.
Smooth Blend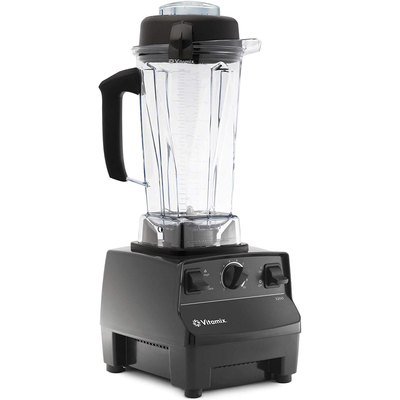 Vitamix 5200 professional-grade 64-ounce blender
The 5200 has variable speed control that's easy to adjust based on the texture you want. Make large 64 ounce batches. Can even make hot soup since the blades move so fast. Clean it easily with a drop of soap and water. Has 7-year warranty.
$259.95 $400.00 $140 off
The Vitamix is a 64-ounce blender, which means you can make a whole lot or a whole little. Blend medium and large batches based on how many mouths you're going to feed. Use the variable speed control. It's a dial that can be rotated at any point, giving you complete control over the final result of your blend. If you want it lumpier, keep it lumpy. If you want it smooth, go for the full blend.
The blades in this blender spin so fast they can actually create friction heat, which means you can heat up cold ingredients in just about six minutes. So if you want to make some soup, make some soup! The blender also has a radial cooling fan and a thermal protection system. Even though it can create heat, doesn't mean it's going to create so much heat that it hurts itself.
The aircraft-grade stainless steel blades are strong enough to handle all kinds of ingredients. When you're done, you can clean the blender easily with a drop of dish soap and some water. The self-cleaning blend gets it clean in less than 60 seconds.
Vitamix covers the 5200 with a full seven-year warranty, which shows a lot of confidence in this machine to keep going over the long term. The blender is very popular with users, too. More than 1,200 of them give it 4.5 stars out of 5.
We may earn a commission for purchases using our links. Learn more.