There are lots of smart garage door openers on the market, and most of them do the same thing at different price points. Sure, there are a few features here and there that are different, but most of them give you the same basic functionality and abilities. Right now you can pick up the Refoss smart Wi-Fi garage door opener for just $34.99, which is the lowest it's ever been priced. Normally, this opener sells for $50, making today's discount a $15 savings.
Open sesame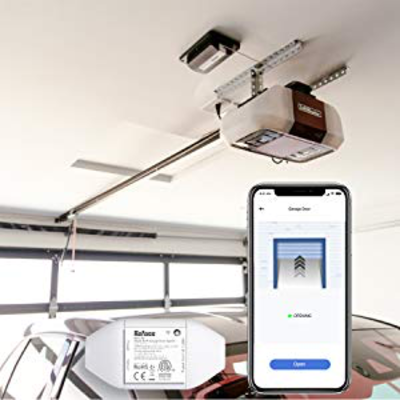 Refoss Smart Garage Opener
Gone are the days of wondering whether or not you've closed the garage door after leaving for work. This allows you to view the status, receive alerts, and more right on your phone, and it can be installed in just minutes.
$34.99 $49.99 $15 off
The installation of this accessory should only take a few minutes, and it's compatible with 1,500 different garage door models from over 200 brands. Once installed, you can set up notifications for the status, review records of when the door opens or closes, and allows you to control it from anywhere. You can add voice control using an Echo Dot or Google Assistant enabled device as well.
You don't need to pay any additional monthly fees to use the features of this garage door opener, and it comes with a full one-year warranty.
We may earn a commission for purchases using our links. Learn more.