Want to tune into WWDC announcements? Here's how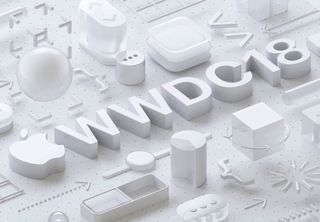 Looking for a way to tune into the coming week's WWDC keynotes so you can get your Apple announcement fix? You're in luck! Today, the tech colossus has officially updated its Apple Events app for fourth- and fifth-generation Apple TV ahead of the approaching conference. Now, when you go to open the app, you'll see the telltale sleek, snow-white visual theme of this year's WWDC artwork, including an updated home screen icon. There hasn't been any change in the functionality of the app, however.
For those of you not already in the know, the event will run Monday, June 4, 2018 through Friday, June 8, 2018 at the McEnery Convention Center in San Jose, California. It will commence at 10:00 a.m. Pacific Time, so if you live outside of that area, you're going to need to calculate your local time so you don't miss anything.
In addition to the Apple TV app, Apple's dedicated events page (opens in new tab) has also been updated to reflect the impending conference. If you don't own an Apple TV (or just don't want to mess with the Apple Events app), you can also stream the event live by tapping that link day-of.
If you'd like to know more about how we're prepping for WWDC and our theories regarding the event, give the pieces below a glance and check back for further updates!
Apple once again offering 60-minute studio reservations for podcasters at WWDC 2018
Thoughts?
Are you going to tune in for WWDC? Let us know in the comments!
○ Everything about WWDC 2020
○ WWDC 2020 remote lineup
○ Download the Apple Developer app (opens in new tab)
○ iOS/iPadOS 14
○ macOS 10.16
○ watchOS 7
○ tvOS 14
○ Discussion forums

Tory Foulk is a writer at Mobile Nations. She lives at the intersection of technology and sorcery and enjoys radio, bees, and houses in small towns. When she isn't working on articles, you'll likely find her listening to her favorite podcasts in a carefully curated blanket nest. You can follow her on Twitter at @tsfoulk.
I have always had to crack out my MacBook or iPad, and use hotspot to connect to Apple streams while at my office, BUT this year I have Windows 10 and the Edge browser which I think DOES support it. Guess we'll find out soon! lol UPDATE: I just checked!! Looks good.... [quote]This stream is best experienced on an iPhone, iPad, or iPod touch using Safari on iOS 10 or later; a Mac using Safari on macOS Sierra 10.12 or later; or a PC using Windows 10 and Microsoft Edge. Streaming to Apple TV via AirPlay requires an Apple TV (2nd generation or later) with the latest Apple TV software or tvOS. Other platforms may also be able to access the stream using recent versions of Chrome or Firefox (MSE, H.264, and AAC required).[/quote]

I did recently read that it's now open to pretty much any browser, so you should be ok either way
Thank you for signing up to iMore. You will receive a verification email shortly.
There was a problem. Please refresh the page and try again.