WWDC 2018 Preview: What to expect from Apple's biggest show of the year!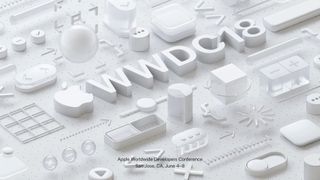 Apple's World Wide Developer Conference (WWDC) kicks off with its traditional keynote on June 4, 2018.. It's returning to San Jose, just a short distance from Apple's Cupertino home and, unless Apple surprises us with a spring event again, it could just be Apple's first keynote of the year.
Typically, WWDC is a software-and-services-only type of affair, with new operating systems and features, but nothing in the way of new hardware. Typically, but not always. Last year was the biggest exception to that rule in recent memory, with updated, Kaybe Lake versions of the MacBook, MacBook Pro, and iMac, an A10 version of the iPad Pro, and the all-new 10.5-inch iPad Pro.
May 30, 2018: Banners are going up at WWDC 2018
It's time. It's banner time.
What is Apple saying about WWDC 2018?
Apple, as always, is talking up the big frameworks from years past but isn't letting anything slip out about what will be new and exciting.
iOS, macOS, watchOS, tvOS: All the new operating systems. All of them.
Major new OS updates are as close to sure things as we get going into WWDC. There'll be a new version of iOS. A new version of macOS. And new versions of tvOS and watchOS as well.
If past is prolog, Craig Federighi will do the honors for iOS 12 and macOS 10.14. Kevin Lynch will walk us through watchOS 5, and Eddy Cue will handle tvOS 12. (If the latter even gets any stage time.)
For software, and iOS 12 specifically, both Axios and Bloomberg have reported that some big new features have been pushed back to next year so Apple can focus on stability and reliability. That includes things like the new Home screen, design, Mail, and Photos, as well as iPad-specific updates.
So what's left? Smarter Siri. HomePod has shown Apple the cost of letting Siri languish so, with Craig Federighi now in charge, Apple has no choice but to redouble — re-quadrupal — it's efforts.
Also, more AI. It's already everywhere in iOS, from battery optimization to suggested apps, but Google isn't slowing down so Apple has to keep up.
For quality of life, which is making headlines lately especially when it comes to kids and to screen addiction, we should see better parent ntal controls and a more granular do not disturb system.
ARKit improvements should include multiperson AR. Apple is still all-in on AR and need to test it as much as possible on current products before it starts rolling out future products.
Facetime isn't getting everything I asked for in my last video, but it should be getting Animoji, because who doesn't love Animoji, right?
Apple bought Texture earlier this year and is working on adding periodicals to its subscription services. Which would be great because Apple News is still stuck in the original three countries which is, post-Google News, embarrassing. (Same for HomePod.) Let's hope the company can pull an Apple Music and get it into most regions, and onto Apple TV and Mac...
Speaking of which, macOS 10.14, rumored to be named Mojave, will be nailing down a lot of the big, under-the-hood architectural changes Apple has been going through over the last few years, everything from the new file system to the new windowing server. We've also seen hints of a system-wide dark mode and a News app. Fingers crossed for HomeKit, though.
The biggest rumor though is a cross-platform framework that would let developers more easily offer apps that work on the Mac as well as iOS. And, of course, it would be great if the Mac App Store redesign were ready alongside it.
watchOS 5 should continue Apple's push into health and fitness, as well as continue to round-out time-keeping, and improve notifications, including the new DND features. Whether or not we get sleep tracking, yoga-style workouts, persistent time, more customizable faces, a Pride Face, and independent streaming API services, we'll have to wait and see.
For tvOS 12, the TV app is becoming increasingly core to the experience Apple wants to deliver, and in addition to the eventual first-party programming, there's still a lot that can be done around news, especially given the direction its going on iOS. We're also still waiting on Dolby Atmos support. And, you know, the ability to have HomeKit do basic things like turn it on and off...
Privacy and security should also be in the spotlight, especially now that, post Cambridge Analytica, Facebook, Google, and even Amazon are finally starting to get some pushback.
iPad and Mac: The hardware potentials
Apple doesn't showcase new hardware at WWDC. Except when it does. Rumors were originally hot and heavy that we would see a repeat of last year, but they have since called down considerably.
If there is any new hardware, Phil Schiller and Joz are the best in the business at introducing new atoms for all the new bits to run on, at least when it comes to iPhone, iPad, and Mac. Jeff Williams has been handling Apple Watch when it makes an appearance, and Eddy Cue — Apple TV.
This year, though, rumor has it the new MacBook Air refresh has been pushed back to the fall. Given how broken and buggy Intel's roadmap has become over the last couple of years, it's getting tougher for everyone, including Apple, to accurately predict when and even what chips are going to ship. Same with the Coffee Lake updates to MacBook, MacBook Pro, and iMac. Mac Pro is still further out and, while Mac mini is still being worked on, it's probably further out as well.
It's been 8 years since there's been a new iPhone at WWDC, so as much as I'd love the second generation SE, I'll only expect it when we see it. Same, at this point, with AirPower and related Air tech.
The new iPad Pros are likewise now being rumored for the fall. Along with the new design language that includes a larger screen-to-bezel ratio, as well as multi-orientation Face ID, better camera systems, and updated internals including the A11 Bionic or its successor.
Read our iPad Pro 3 rumor roundup
Read our MacBook and MacBook Pro rumor roundup
Any more things?
Always more things! AirPower still hasn't shipped, along with the wireless case for AirPods.
Despite the hardware, software will still be key at WWDC. Apple's shown the company can make bold new designs and cutting-edge new features, but also work to revolutionize medical research and patient care, accessibility and privacy.
The devices will get the lion's share of media attention in June, but it's all the new Kits that'll be defining how we use those devices for the next year.
Wait, back up, when is WWDC 2018?
WWDC 2018 starts Monday, June 4 and runs through Friday, June 8.
And it'll be in San Jose again this year, right?
Right. It'll be held at the McEnery Convention Center, 150 West San Carlos, San Jose, CA.
That's in the same area as Apple's current Infinite Loop campus and only a few minutes away from the new Apple Park.
How's San Jose as a venue?
McEnery Convention Center has everything from hotels to restaurants within walking distance. Apple is also working with the city and local businesses to make sure developers have an amazing week during the show.
Based on last year, it'll be the closest thing to an Apple campus for outsiders — at least for a week.
When does registration open?
WWDC is so popular, Apple holds a lottery for the tickets. Registration for the lottery is open now.
You can apply here: https://developer.apple.com/wwdc/register/
Is it worth paying for a WWDC ticket?
WWDC tickets are US$1,599 each, which is a lot of money. Is it worth it? If you want to talk to Apple engineers about issues you have with your apps, go to design labs to get help with your interfaces, or otherwise consult directly with the people who make the SDK and API, then yes.
Is it worth going to WWDC without a ticket?
There are a lot of events that happen around WWDC, and a lot of people who attend without tickets. If you want to hang out and network with other people in the Apple community IRL, WWDC is the way to do it.
If you can't get to San Jose, will WWDC 2018 still be streamed?
More than ever. And not just the keynote. I think that's an area Apple really wants to keep up on, especially considering the convention center can only hold a tiny fraction of Apple's developer base.
In other words, keep your Apple TV, iPhone, and iPad WWDC apps ready.
Where can you find more information on WWDC 2018?
Right here: https://developer.apple.com/wwdc/
Get the best of iMore in your inbox, every day!
Rene Ritchie is one of the most respected Apple analysts in the business, reaching a combined audience of over 40 million readers a month. His YouTube channel, Vector, has over 90 thousand subscribers and 14 million views and his podcasts, including Debug, have been downloaded over 20 million times. He also regularly co-hosts MacBreak Weekly for the TWiT network and co-hosted CES Live! and Talk Mobile. Based in Montreal, Rene is a former director of product marketing, web developer, and graphic designer. He's authored several books and appeared on numerous television and radio segments to discuss Apple and the technology industry. When not working, he likes to cook, grapple, and spend time with his friends and family.
"Big things to look for: Smarter Siri...."
Because Siri couldn't get any dumber or less useful than it already is.

Siri is pretty useful, otherwise it wouldn't exist. In comparison to what some other assistants can do, it may be lackluster, but it's still very useful

True, but if you use other assistants as well as Siri it can be incredibly frustrating interacting with it. It's one of the main reasons carplay is so lacking compared to Android Auto.

Siri is not that useful. She's basically not really that much better than when she was released. The updates haven't been that great. Siri used to be a selling point. Now she's the target of jokes and memes. I can see how some people may think it's more useful than I do - especially if they subscribe to a certain streaming music service or have put connected devices all over their house... But for the average Joe, she's pretty bad compared to what Google has going on in Android, or how Cortana is integrated into Windows 10 - and to think even Microsoft's users are complaining about Cortana not "getting enough love."

I'm not subscribed to a certain music service, but I do use Siri for calls & texts when driving, setting reminders, setting timers, occasionally toggling settings, booking taxis, finding out information (e.g. how old is some actor), setting up navigation… the list goes on. She's definitely still very useful

Any MacBook Pro I'm going to want to buy is going to have two things. 1: New keyboard that won't get nuked by a mote of dust. 2: The new 10nm Coffee Lake processors. Considering the first one is probably doable at any time, we'll see. The second one is my main issue. I'm puttering along with my mid-2012 MacBook Pro (updated RAM, SSD, and new battery recently) and will continue to putter on it until there's a 10nm Coffee Lake processor I'm happy with. That means it will use the newer low power DDR4 memory (and thus be able to handle 32 gigs) or something even more advanced? And the 13 inch MacBook Pro will be able to have four cores minimum, and maybe even six? Four's plenty. With the new Razr eGPU box for a lot less money coming, these things should be the sweet spot for a very portable monster on the desk. Because of delays from Intel, that means no MacBook Pro for me until 2019, which means I won't be seeing it at this year's WWDC unless Intel has some kind of massive improvement in yields of the 10nm process.

You can always get a Windows PC. They're pretty good these days, and my experience with Windows 10? Flawless, thus far. Got a Laptop with 32GB [Faster] RAM, same CPU as 15" MBPs, better GPU, etc. Saved more money than I know what to do with (at least $800, and probably closer to $1,100 if I were to Customize a MBP to match - minus the RAM speed/capacity). Still have my iMac, but it's a Late 2013 Model and the last man standing. It's definitely not being replaced with another Mac, considering what I can get in the PC world. I only use it the way someone would use a ChromeBook, these days. Probably getting the next Galaxy Note, as well, cause I want an easier way to offload my Photos/Videos from my device. Probably be Apple-free within the next 5-6 months. Didn't think the day would come!

Of course you will save money buying a Windows computer, the same with buying a Android phone. But if your experience with Windows 10 has really been flawless, then you're very lucky. It seems every couple of months there is a problem with a Windows update, not to mention the problems I've had with it in the past. I guess it comes down to whether you want to use Windows or not, for me I'd just stick to either Linux or macOS