WWDC 2016: Beyond the keynote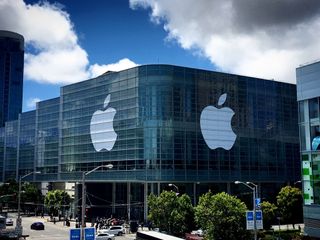 Opera VPN is a service provided by SurfEasy, Inc., an Opera company. It allows you to block ads, smash trackers and access more of your favorite sites, apps and services. Read more about Opera VPN for iOS
Over the last few years, Apple's World Wide Developer Conference (WWDC) has given us a physics-aware redesign, a new architecture with extensibility and continuity baked in, and enhanced intelligence and productivity. It's also given us skits, gags, jokes, musical guests and performers, hardware teases, and highlight videos. But, during the fullness of the week that follows, it's also given us much more.
This year, the company focused exclusively on software and it's four — count 'em: iOS, macOS, watchOS, and tvOS — platforms. But it did so in a way that further addressed inclusivity, that kept the spotlight on accessibility and privacy, and that made coding itself — the foundation upon which everything else is built — open to even more people.
And, as usual, those themes played out well beyond the keynote.
Focus
There were no Saturday Night Live-style intros at this year's WWDC. There were no bits about baseball and only a passing reference to being "baked". There wasn't even a musical guest to wrap up the keynote. It was all business, and it was all conducted at a breakneck pace. Almost.
The keynote started with a moment of silence for victims of the Orlando attack. Tim Cook has been Apple's moral center for a while now and, under his leadership, the company has used its resources and influence to fight for inclusivity and civil rights.
It doesn't add to the bottom line. It doesn't increase shareholder value. But it helps make the world a better place where more people can come together and achieve to achieve a greater combined potential.
Stripping away the excess made the WWDC 2016 keynote more focused and more powerful. Starting with the moment of silence made it more human.
Inclusivity
Lisa Jackson made her first keynote appearance last March to showcase Apple's environmental initiatives. Angela Ahrendts — who, like Jony Ive, seems to be more comfortable working than presenting — made a rare appearance last month to introduce the new Union Square store.
But Apple seems to have settled on how the company will, at least in the short term, approach the greater issue of diversity and inclusivity on stage — by letting the engineers, designers, and managers who make the products demonstrate the products they make.
That resulted in the electrifying Bozoma Saint John taking stage to talk Apple Music. Head of Global Consumer Marketing for iTunes and Beats, she showed off the bigger, bolder, redesign, got the crowd bang-bang-boogieing to the Sugar Hill Gang and then closed her section out her session with Guyanese rap. Needless to say, her post-show selfie lineup that was quite possibly the biggest in the building. (And yes, we measure audience connection by length of selfie lineups.)
Her presentation came in the middle of Eddy Cue's talk on services. Cue is, of course, of Cuban descent. We also saw men and women of various other backgrounds, on stage at the Bill Graham Civic Center throughout the day, including during the second keynote, Platform State of the Union. There iOS Safari manager, Adele Peterson, showed off the new Messages app she helped spearhead, and games and graphics manager, Norman Wang, closed out the show by demonstrating Xcode gameplay tools.
Student scholarship winners were front and center in the audience and throughout the week as well, highlighted by the youngest ever — a 9-year-old girl who showed that not even single digits need be a barrier to entry.
As with previous years, the sessions and labs that followed had a far greater mix of diversity than the keynotes. Conversely, Good Charlotte, the musical guest at the Beer Bash on Thursday seemed to come off as a step backward. I say "seemed" because I wasn't able to attend, but the social stream I saw didn't appreciate the non-inclusive message mixed into the music.
There's still a tremendous amount of work to be done, to be sure. Not the least of which will be getting us to the point where we can no longer list the "first times" a group felt included on stage.
Accessibility
Accessibility can come in many forms. Instead of "time to stand" watchOS will soon give you "time to roll" and new and optimized workouts if you're in a wheelchair. Instead of having to rely on intrinsic motivation to reach your activity goals, you'll be able to add friends for extrinsic motivation — and smack talk in text or through voice.
You'll be able to write out letters or characters and they'll be recognized and converted to type. Up to ten of your most used and favorite apps will be able to launch instantly and completing tasks will be faster and easier, with the goal now set to two seconds from beginning to end. And you'll have access to an emergency button that, with no additional hardware or service required, will be able to alert first responders as well as family and friends to your location and your urgent need.
Come this fall, you'll be able to unlock macOS just by coming within three meters while wearing your Apple Watch. Thanks to Siri, you'll also be able to query and control your Mac with voice alone. With powerful natural language and sequential inference support, it'll do almost everything the iPhone version of Siri will do — Hey, Siri! aside — and several things uniquely its own. That'll include finding specific files from dates, titles, and tags, and filtering down further as you go. It'll also include the ability to pin results you want to keep live to Notification Center, and even to drag-and-drop results into documents. It's been a long time coming, but it's a remarkable advancement for the Mac.
On iOS for iPhone and iPad, application programming interfaces (API) will make apps themselves more accessible. This year, Messages, Maps, and Siri for iOS are being opened up to developers, so you'll be able to send money, order food, share a ride, and more all without having to change apps and contexts. And because Siri is international and built around domains, any category that gets added will be available in multiple countries and will understand you regardless of the way in which you speak.
There'll even be a new magnification tool for the camera, with complete control over color and contrast.
Apple TV will be getting a new dark appearance for those for whom the current, bright interface is far too bright. (Would that iPhone and iPad had gained the same.) HomeKit support will also be coming to Apple TV, as will remote hub support, so you'll have more ways to control your lights, locks, and other accessories from more places. There should be more languages coming as well, further increasing voice control to more people.
And the remarkable Swift Playgrounds will make coding itself more accessible to beginners of all ages.
The amount of time and exposure Apple continues to give to accessibility on stage, especially when competitors routinely give none, is exemplary. And, as usual, accessibility continued far beyond the keynote.
There were sessions and labs, to be sure, but there was also more. During the Apple Design Awards, a blind engineer showed the amazing accessibility built into djay pro for iPad by mixing together a stunningly goot set.
Haben Girma, a deaf-blind Harvard Law graduate gave a talk highlight how Bluetooth and a Braille keyboard enabled her to communicate with the world around her.
And a meetup on Wednesday night let everyone at the conference discover how that technology, and technologies like cochlear implants, Siri, and frameworks built-in and custom-made could make the world more accessible for everyone.
Last month, Apple built an entire accessibility "house" inside the entrance to 1 Infinite Loop so people within the company could get a preview of just those technologies. This provided an opportunity for those on the outside to get a brief taste of it. Hopefully more will come.
Accessibility really is for everyone and by emphasizing it, by putting so much effort behind it, it makes Apple's platforms better for everyone.
Privacy
Deep/machine learning, artificial intelligence, and computer vision have become buzzwords this year. Everyone has announced an assistant or a bot, it seems, for everything.
Apple, of course, has been working on similar technologies for years. Everything from traffic to voice parsing has been powered by crowd-sourcing and server-side smarts.
Recently, though, Apple's made the privacy and security a top-down, front-facing feature. And they've done it in an interesting way — local data stays local, but is presented in a unified view alongside public cloud data. That way, the pitch is, you get many of the benefits of the big search or social giants, without having to divulge or risk your own data.
Many people don't care. We're often happy to trade privacy for convenience just like we're happy to mortgage our future wellbeing for our immediate gratification. But not everybody.
The problem is, most companies base revenue on advertising and need customer data to power that business model. Even if they keep our data private, they still need to collect it. That's an incredible price to pay, and it increases the risk of our data being compromised or abused simply because it's being collected by someone else.
Apple's business model doesn't rely on advertising as a primary revenue generator, though, so it can afford to keep private data private, even from itself.
The company can even afford to invest in technologies like differential privacy at the system level. That allows for "noise" to be added to the data collected from customers. When crowd-sourced at scale, statistical analysis still lets the overall results through, but it makes it mathematically impossible to see the individual data behind it.
So now, we have a choice. We may not get all the functionality of more invasive services provided by Google or Facebook, but we may get enough that we decide we don't want our privacy invaded.
Like with the NSA, we're only ever one revelation away from discovering the true cost of data collection. Now, at least, we have better options if we choose not to pay that cost up front.
What's next
Almost everything we saw last week was built upon what came before. The physics-based redesign of 2013 set the stage for the slamming, growing, shrinking, and secret-hiding new message effects. The extensibility and continuity of 2014 allowed for everything from secure app transactions inside Siri and Maps to using one device to authenticate another. The intelligence and convenience of 2015 has now been multiplied and accelerated across platforms. And the confluence of all these technologies, planned and serendipitous, has allowed Apple to create software and services that offer power matched only by its unprecedented respect for personal privacy.
From the executives and engineers on stage, to the events and evangelism teams who planned the show, to the developer and public relations teams who helped get everyone there, to the pub and video people who got all the support material live before hand and each and every day, to the people who came to learn about the software that is their livelihood and that makes all of our lives better, it was a remarkable week that will help define our collective community for the year to come.
We'll have to wait for the fall for everything to start shipping, and for the new hardware that takes advantage of the deep color, voice control, and other new software advances, before we can really measure the impact of this year's announcements.
In the meantime, there'll be charges of WWDC 2016 was "iterative", especially by those who misunderstand the word and just how critical iteration really is. My guess, if I were to offer one, is that this will end up being one of the more important WWDC weeks in recent memory.
And we'll come to understand that more and better over the weeks to come.
Brought to you by Opera. Try out Opera VPN in the App Store.
Master your iPhone in minutes
iMore offers spot-on advice and guidance from our team of experts, with decades of Apple device experience to lean on. Learn more with iMore!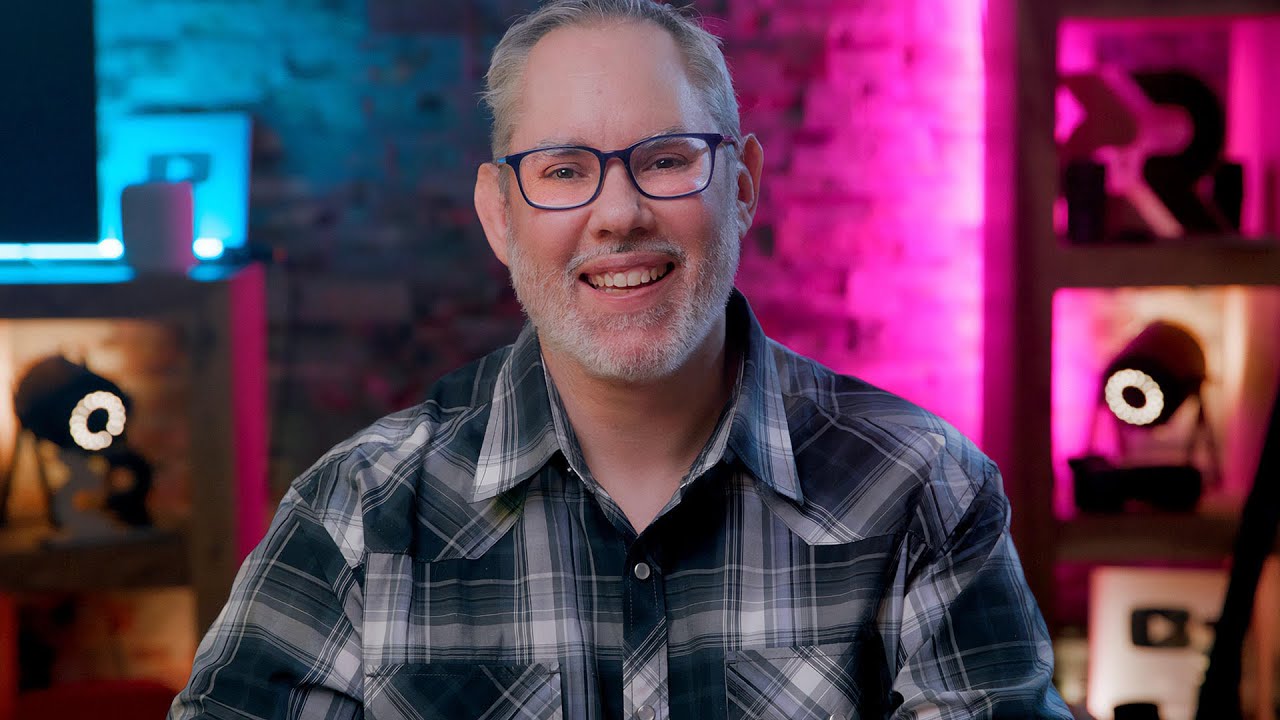 Rene Ritchie is one of the most respected Apple analysts in the business, reaching a combined audience of over 40 million readers a month. His YouTube channel, Vector, has over 90 thousand subscribers and 14 million views and his podcasts, including Debug, have been downloaded over 20 million times. He also regularly co-hosts MacBreak Weekly for the TWiT network and co-hosted CES Live! and Talk Mobile. Based in Montreal, Rene is a former director of product marketing, web developer, and graphic designer. He's authored several books and appeared on numerous television and radio segments to discuss Apple and the technology industry. When not working, he likes to cook, grapple, and spend time with his friends and family.