Yosemite 10.10.3 beta bakes in support for Google's 2-step verification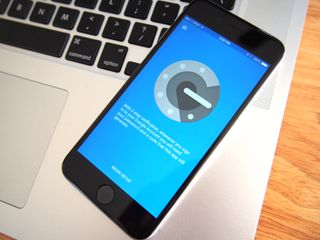 (Image credit: iMore)
It looks like managing your Google accounts on your Mac is about to get a tad easier. The OS X Yosemite 10.10.3 beta for developers appears to contain native support for Google's 2-step verification when adding Google accounts in system preferences.
The new settings, which were spotted by MacRumors, enable users to activate a given Google account on their Mac by entering a one-time code sent via text message, or obtained from Google's Authenticator app. For comparison, the current version of OS X Yosemite requires users with 2-step verification enabled to create an app-specific password in order to add their Google accounts to a Mac.
The OS X Yosemite 10.10.3 beta was released to developers yesterday, and contains the long-awaited Photos app that was first announced at WWDC 2014.
If you'd like to check out more about the integration of 2-step verification in OS X, you can find screenshots and more from MacRumors at the source link below. If you're also curious about more 10.10.3 newness, be sure to take a gander at our first look at Photos for Mac.
Source: MacRumors
Get the best of iMore in in your inbox, every day!
I hope 10.10.3 fixes WiFi issues and 10.10.2 gave my rmbp more WiFi problems. My Internet connection is slow on my 60mbps and my current speed is under 30mbps. Sent from the iMore App

I hope 10.10.3 also fixes external monitor support that 10.10.2 broke!

I was happy that i didn't have any WiFi issues , and then 10.10.2 has made working with my laptop a nightmare. Have to religiously turn wifi off and on again.

Agreed. My Macbook AIr was the first Macbook I've ever owned and I've yet to see the "it just works" part of it. Wifi fades just by switching rooms while all my other devices maintain just fine.

Would be nice for Mavericks as well. Still not sold on the idea of upgrading to Yosemite with as many lingering issues as it has.

Somewhat unrelated, but I hope future iOS updates allow for IMAP idle (push) support for Gmail Sent from the iMore App
Thank you for signing up to iMore. You will receive a verification email shortly.
There was a problem. Please refresh the page and try again.