Zombies, Run is now a free-to-play iPhone app for your undead fitness needs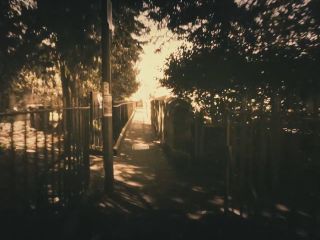 Zombies, Run was first launched in 2012 as a paid app, which gave players a way to run with their smartphones in the real world while being chased by virtual members of the undead. This week, the game's developer Six to Start has relaunched Zombies, Run as a free-to-play app with a ton of new features. Current Zombies, Run players will be able to access all of the missions in Seasons 1-3, which includes the Interval Training, Race Missions and over 150 story missions for free. New players will just be able to access part of Season 1 for free, plus they can unlock a new mission every week.
Players who want the full experience can upgrade to the Pro version of Zombies, Run which costs $7.99 a year for existing players and $2.99 a month or $19.99 a year for all new players. Those subscribers can get access to all of the missions, including everything from the new Season 4 edition.
In addition, the iPhone version of Zombies, Run has a number of new features with this update:
Gorgeous new user interface: Zombies, Run! has never looked better! Janine's been hard at work giving every surface a new coat of paint, every menu a polish and every screen that little bit of extra flair. Even better: every mission now has a glorious piece of banner artwork meaning our story now looks as good as it sounds.
Recap and teaser clips: Been a while since your last mission? Let our "Previously on Zombies, Run!" clips remind you what's going on at Abel. Need even more reasons to raise the gates for your next run? The brand-new "Next On" teasers will get your blood pumping and your feet moving.
Run log maps in the app: See where you were when Sam professed his love of ice cream rolls, which local landmark you were passing when you escaped that zombie mob, and which hill you crested at that perfect moment in your playlist.
Base builder improvements: Getting Abel Township off the ground used to be really tricky. Not enough materials, complicated pre-requisites for buildings, pricey base extensions. That's why we tweaked the base builder to make it more balanced, easier to understand, and much more fun. Now rebuilding Abel is as much fun as running from it!
Mission synopses: You've come a long way, Runner 5. Saved the world more times than you can count. Travelled countless miles and outrun danger at every turn. That's a lot to remember - which is why all missions now have synopses so you can re-live your favourite moments from Abel history.
Autoplay your next mission: No more fumbling with your phone. No more split run logs. Just pure, unadulterated binge-running. Improved external music support: Start Spotify, Pandora, or any other music app before you run, and we'll lower your music volume when Abel Township gets in touch. Wherever your music is coming from, we'll keep it right there with you while you're saving the world.
Adjustable zombie chase difficulty: Not getting enough adrenaline? Make the zombies faster and more frequent. Getting caught a little too often? Space those chases out or slow those zoms down. Now you call the shots!
Customise clip spacing: Out for a short run? Get those clips playing more often so you can fit in the whole mission. Training for a marathon? Spread them out so we're with you the whole way round. Your run, your way.
Apple Health support: Workouts can now be synced with Apple Health, so you can keep track of all your fitness data in one place.
The app will soon add support for the Apple Watch for viewing and controlling missions.
Source: Zombies, Run blog
Get more iMore in your inbox!
Our news, reviews, opinions, and easy to follow guides can turn any iPhone owner into an Apple aficionado
I have been writing professionally about technology and gaming news for 14 years.