After the Air 75, the NuPhy Halo 75 continues NuPhy's march to the top of the keyboard game. It looks good, sounds great, and you'll love typing on it. It rules.
Pros
+

Feels great to type on

+

Sounds great

+

Really well priced
You can always trust iMore. Our team of Apple experts have years of experience testing all kinds of tech and gadgets, so you can be sure our recommendations and criticisms are accurate and helpful. Find out more about how we test.
When everyone used to type on membrane keyboards, there was very little in the way of different options as to how the keyboard might feel. Different key switches weren't much of a thing, and keycap shapes and sizes were only different depending on the company you bought your keyboard from. Then, mechanical keyboards came along to make your typing experience a little more premium. Boards that cost more, and feel better.
A long time has passed since those first mechanical keyboards came around, and now there are loads to choose from. You can build your own, if you're brave enough, or you could go for one that has already been built. This is one such prebuilt – the NuPhy Halo 75, a board from a brand that has rapidly become one of my favorites after I tested the excellent low-profile Air 75. This is equally as stunning a keyboard, and this time there's very little not to like.
Nuphy Halo 75: Price and availability
The NuPhy Halo 75 is available from NuPhy direct, where it costs $129. There are some extra options here as well, such as a 'Twotone' acrylic wrist rest, and some extra shine-through ABS keycaps. The wrist rest costs an extra $29, and the keycaps an extra $19. I have the wrist rest to test, but not the keycaps.
You'll also be able to buy the Halo 75 from Amazon, although the keyboard is not yet available so you'll have to wait a little while for it to be in stock there. That currently leaves you with the NuPhy website as the sole place to grab one. That price, however, if you don't want to buy any of the add-ons, is a great price for a premium prebuilt keyboard.
Nuphy Halo 75: What I liked
The Halo 75 feels good out of the box. It's got an aluminum top plate that feels super premium, and the plastic bottom is weighty and feels like it's full of cool keyboard guts. Filled it is – with a massive silicon slab. I'm not going to open the keyboard to show you because I just know that I'll break it, but it's there and it makes the keyboard weigh more than you might expect. That adds to the sound of the board as well, bringing a more subdued clack to each keystroke.
There's more silicon elsewhere in the board, mainly within the spacebar itself. A good-sounding spacebar is something that all keyboard enthusiasts chase, and the spacebar silicon is how NuPhy has made something that those enthusiasts will glance at with envious eyes. NuPhy has called it the ghost bar, and it's a mystifyingly wonderful piece of sonic engineering.
In the center of the spacebar, there is a silicon dampening pad that sits above the key switch. That adds a low-pitched 'clonk' to each press of the bar, and it's made some people I've shown it go from 'why on earth are you showing me this keyboard' to 'oh wow, that's satisfying' in but a couple of keystrokes. It's something of a game changer for prebuilt keyboards, and it looks like NuPhy will be selling the space bar on its own soon as well.
Beyond the space bar, the rest of the keys are equally lovely. They're made of PBT plastic, which means they are slightly softer on their edges than other keycaps. They are a little taller than other keycaps, so it might take a few minutes to adjust your typing, but they all feel great.
The legend on each key is double-shot, which means that there are two different colored plastics that go into each keycap. The first shot of plastic in the mold is for the outer edge, and the second shot is for the letter, number, or symbol on the keycap. This means there is absolutely no chance of anything rubbing off, and leaves the keycaps looking better for longer. I like these keycaps, and they feel really great while typing.
Those keycaps sit on NuPhys in-house key switches, and I really like them. The key switches in my board are what NuPhy calls 'Rose Glaciers'. They are tactile switches, which have a silent tactile bump on the way down that gives lovely finger feedback while typing.
The bump here is at the top of the keystroke, which I prefer. Each key switch is lubed as well, so they sound and feel smooth all across the board. I am a big fan of these switches and their more pronounced tactile bumps, although you may feel differently depending on how you like your switches to feel.
Thankfully, if you're a fan of different key switches, there are plenty of other options to choose from. There are linear options, that have no tactile bump. Gamers prefer this variety because they are easier to press, and they have a perceived higher point where the key registers the press.
There are also clicky switches, which are just that – rather than the silent tactile bump of the tactile switches, the bump is audible, making a loud click as the keystroke registers. These are like the marmite of switches, but some typists like them because there is more audible feedback and often very noticeable tactile clicks.
The Silicon in the case, the Ghost bar, the keycaps, and the key switches all add up to make the keyboard sound incredible. It sounds almost as good as some custom keyboards, and, crucially, costs an awful lot less.
The stabilizers on the longer keys like enter, shift, and the space bar are smooth, wobble, and noise free. These stabilizers keep the longer keys, well, stable, making sure that a keypress feels the same no matter where on the key you press. This is a great sounding board that feels and sounds great to type on.
At the core of the experience here are the RGB lights under each key. They are bright and colorful, and make keycaps seem like they're swimming in a pool of light. If you choose the shine-through keycaps on the NuPhy website, then those lights will light up the key legends. The caps in the box will only allow the light to come up around the legends. That's not the only RGB light on the board, and what NuPhy has done with it is lovely.
The Halo in the name of the board comes down to a ring of light around the edge of the board that illuminates and shifts in the RGB color spectrum. That's on the outside of the board, but also on the inner edge of the keyboard. It's slim, and unobtrusive, but looks brilliant. It illuminates your desk as well, and if you've got the frosted wrist rest, lights that up with the light diffused by the acrylic.
I don't normally like RGB too much, but its implementation here is wonderful. It's controllable with the key combinations on the keyboard itself, and they're all detailed in the excellent instruction manual – which doubles as a poster of an anime girl. For some reason.
The wrist rest that I was sent is an excellent extra that you should pick up. The front of the Halo 75 is a little high, but the wrist rest elevates your wrists to a place where it becomes a whole lot more comfortable. It's available in the same two colors as the keyboard itself – black and white.
Mac compatibility is also very good, with a little switch on the back that lets you change from Windows to Mac. All the function keys across the top of the board work out of the box and they all have the correct icons for Mac users. You can use the keyboard wired with the included USB cable, or you can use it wirelessly in a couple of different ways.
My preferred way is to use the Bluetooth connection, which is super easy to initiate. It connected up in seconds to my MacBook Pro, and away I went. The other wireless option is with the wireless dongle that now hangs out at the back of the board, kept in place with the power of magnets.
It's a great way of not losing something that traditionally is an extra that has nowhere to go, and the magnets mean that it's super easy to pull in and out of its little hidey-hole. Now, I don't use it, but it's great that it's there.
The Bluetooth connection is going to last you a long old time as well, a reported two hundred and sixty hours with the lights turned off. I've been using the keyboard in my rotation for the last couple of weeks, and I'm still yet to need to recharge it, so I can easily believe that. Charging happens through the USB port on the back, and with the included braided cable.
The Halo 75 also has some great mod cons, including the multi-level feet on the bottom of the deck. Without the feet raised, there's decent elevation to the keys, but the stepped extras are useful to really dial it in for full comfort level. Overall, the Halo 75 is a comfortable keyboard with some great features and extras.
Nuphy Halo 75: What I didn't like
Not much. It smells a little funny when you take it out of the box, but that soon disperses after a few minutes. It's a struggle to think of anything wrong with the Halo 75, there really isn't anything to be annoyed about. Like, at all.
Nuphy Halo 75: Competition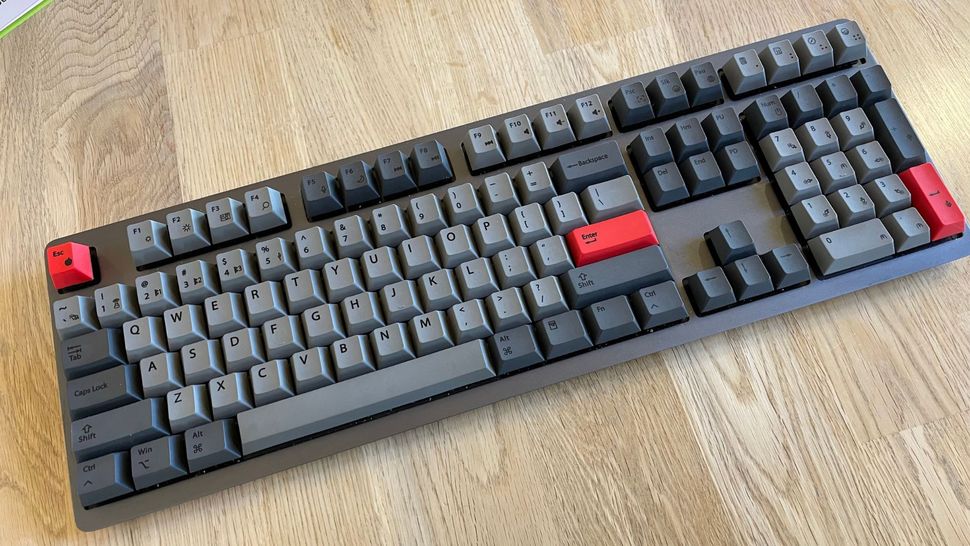 There are some great prebuilt boards out there, but this one really offers more than others at a similar price. For those that want a number pad, then there's the Wombat Pine Pro that we've reviewed, and for similarly specced 75% boards there's IQunix and its lines of boards.
From Apple, there's the Apple Magic keyboard, but if you want a cheaper and better experience, then go for the NuPhy. It sounds better, arguably looks better, and will even fit perfectly in your Mac setup.
For those that want to do some customizing, there's the Q1 from Keychron or the GMMK Pro from Glorious. They'll cost you more, but you'll get that custom keyboard at the end of it.
Nuphy Halo 75: Should you buy this?
You should buy this if…
You want an excellently priced mechanical keyboard
You like RGB
You love a good-sounding space bar
You shouldn't buy this if…
You need a number pad
You want to customize more than the keycaps
That's it. You should buy this keyboard.
Nuphy Halo 75: Verdict
The NuPhy Halo 75 has everything. For a top-quality board, the $129 asking price is phenomenal. It's less than the Apple Magic keyboard and gives you a far superior typing experience with its great key switches and keycaps. It's truly, in my eyes, one of the best prebuilt mechanical keyboards for the price.
If you've been thinking about picking up a new mechanical keyboard, you cannot go wrong with the Halo 75. It's excellent.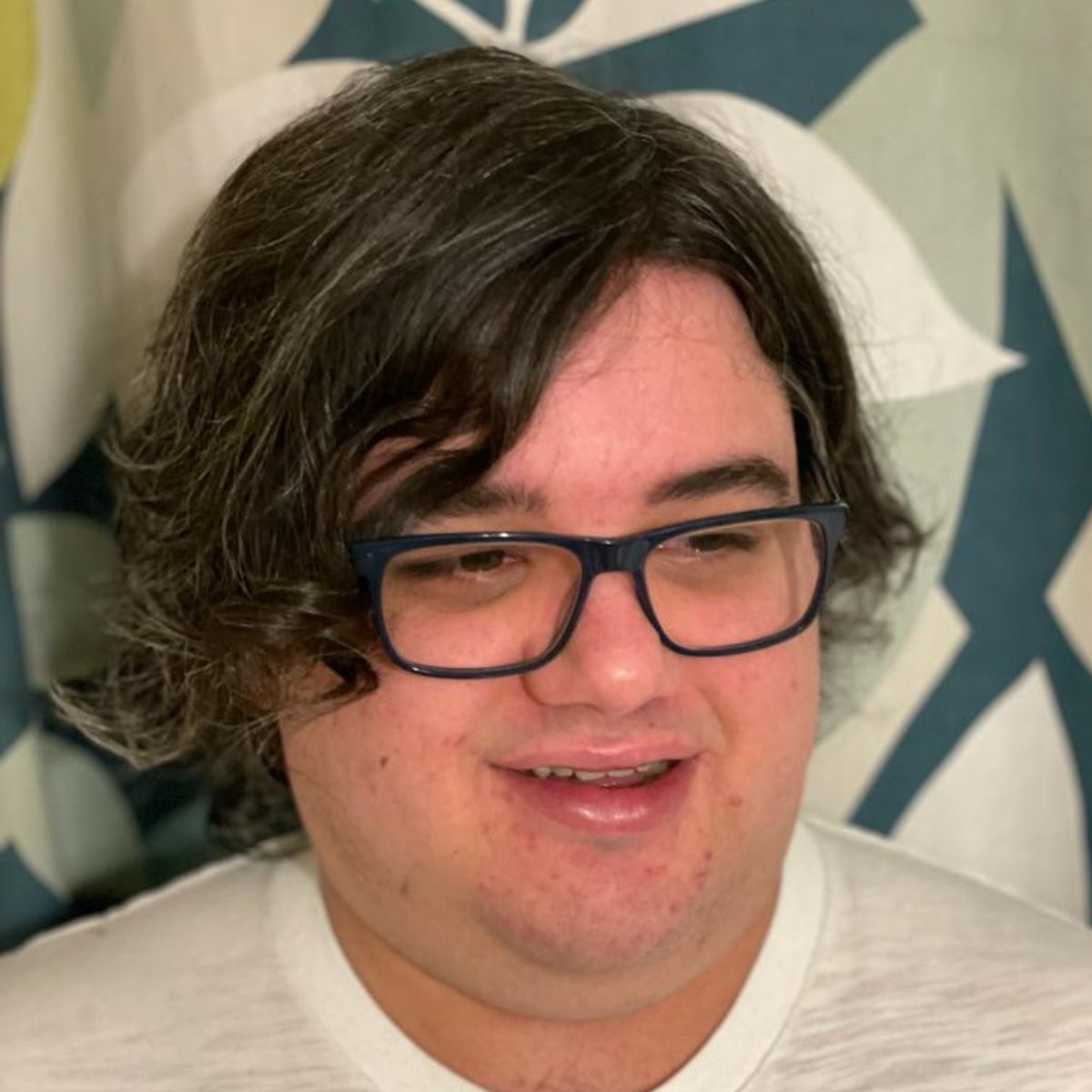 As iMore's Senior Staff writer, Tammy uses her background in audio and Masters in screenwriting to pen engaging product reviews and informative buying guides. The resident audiophile (or audio weirdo), she's got an eye for detail and a love of top-quality sound. Apple is her bread and butter, with attention on HomeKit and Apple iPhone and Mac hardware. You won't find her far away from a keyboard even outside of working at iMore – in her spare time, she spends her free time writing feature-length and TV screenplays. Also known to enjoy driving digital cars around virtual circuits, to varying degrees of success. Just don't ask her about AirPods Max - you probably won't like her answer.