All Apple AirPods are now on sale for Black Friday — but you should only buy these ones
On the hunt for AirPods Black Friday deals? These are the pairs to pick up.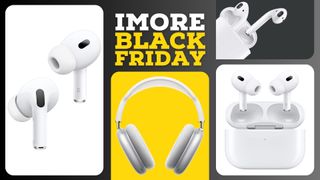 (Image credit: Future / Apple)
I'd never buy a pair of AirPods (or any headphones, for that matter) outside of the Black Friday sales period. Of all the tech that gets discounted over Black Friday, you could bet your last dollar on AirPods making the list. And, just as expected, today you can find every current model of AirPods at a discounted price, a whole week out from Black Friday's official kick-off date.
So whether you're after the top-of-the-line AirPods Pro Max, in-ear marvels the AirPods Pro 2, or cheap-and-cheerful AirPods in their 2nd-generation guise, you can pick up literally every available model, reduced from their usual asking price.
Quick links: AirPods on sale right now
But which ones should you actually buy? There's a big difference between the sound quality you get from each set of AirPods, and a gulf in pricing, but also lots to consider when it comes to the biggest discounts we've seen on each model. Knowing when to pull the trigger on a low-priced purchase is part of the battle here. For my money, these are what I'd be picking up.
The best of the best: AirPods Max
Apple's luxury over-ear headphone model, of all the AirPods deals I've seen so far this year, I'd go for the AirPods Max. Comfortable, cool-looking and excellent for spatial audio listening sessions (especially when paired with an Apple TV 4K for a movie night), these are superb headphones. They'll usually cost you $549, but every color option is down to $449.99 at Amazon — temptingly close to their all-time low. With no sign of the AirPods Max 2 on the horizon, these are easy to recommend.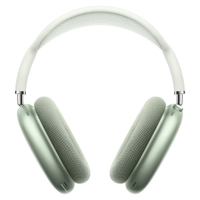 AirPods Max | $549 $449.99 at Amazon
The AirPods Max are nearly three years old, and we expect Apple to release a newer model in 2024. That said, these are the best headphones Apple offers, and you can get them for $449.99 at the moment. The lowest price we've ever seen was $429, so if we see anything close to that price over Black Friday, then jump at the chance to get these behemoths. At this price, we'd still pull the trigger.
The budget option: AirPods (2nd generation)
If you want the easy interoperability of AirPods between your iPhone, iPad and Mac devices, but without the premium price tag, the AirPods in their second generation guise are the way to go. It's the cheapest way to get those 'works well with Apple' features by a long shot. And though they're not of the highest audio quality, for the average listener they'll do the job just fine. Any sub-$100 price tag for these is worth a shot (they're currently at $99 on Amazon), so you can grab them with confidence — though they have been sporadically as cheap as $79. That's a low rarely replicated though, so I wouldn't feel cheated picking them up at $99.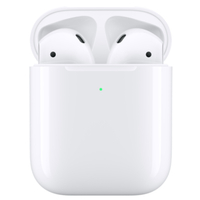 AirPods 2nd Generation | $129 $99 at Amazon
The go-to AirPods for anyone wanting a pair of wireless buds without anything extra. We've seen these earbuds at a slightly lower price, and waiting for Black Friday itself will possibly save you more than if you buy now. But this is still a very good deal, and worth buying if you just can't wait.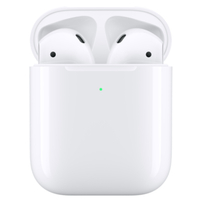 AirPods 2nd Generation | $129 $119 at B&H Photo
This deal at B&H Photo might not be the biggest deal out there on a pair of buds, but it's a solid saving none the less. This will let you get them quickly as well, with expedited postage options.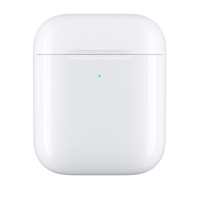 AirPods 2nd Generation | $129 at Best Buy
Looks like the prices have gone back up at Best Buy, ready for them to drop over Black Friday. Best Buy also offers AppleCare +, which is always a helpful bonus, but there's no discount from this retailer at present.
The best of the rest: AirPods Pro 2 (2nd generation) and AirPods (3rd generation)
Don't get me wrong — I've got nothing against the AirPods Pro 2. Their fantastic adaptive noise cancellation and top-notch audio makes them the true-wireless headphones I'd usually recommend to everyone — not just iPhone users, though they work best for those folks. And on sale here is the latest USB-C model, too. But with just an slight discount, bringing the price from $249 to $224 with B&H Photo, you're only making a modest saving. Still a good deal, but these could hit the $200 mark eventually.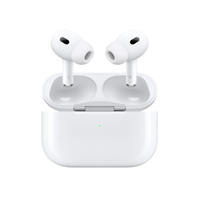 AirPods Pro 2 (USB-C) | $249 $224 at B&H Photo
A good price for AirPods Pro 2, in their new USB-C charging style. Though this is not the lowest price we've ever seen on these AirPods, it's a good saving on a great pair of headphones. There is also speedy shipping available here.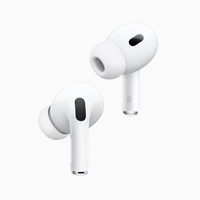 AirPods Pro 2 (USB-C) | $249 $229 at Amazon
Slightly more expensive at Amazon, we'd keep a close eye on AirPods Pro 2 at Jeff Bezos's retailer, which is notorious for undercutting the competition at the last hour. There's still time for it to go cheaper as a result.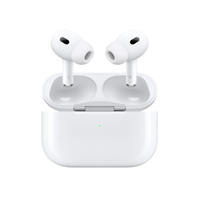 AirPods Pro 2 (USB-C) | $249 at Target
Target seems to be raising the prices on all it's AirPods, likely in anticipation of falling prices over Black Friday. Worth waiting for the sale proper before dropping the hammer in this instance.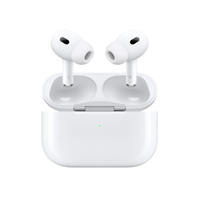 AirPods Pro 2 | $249 at Apple
This is an example of where you shouldn't go during Black Friday — the Apple Store. Here, you'll only find gift cards with purchases at full price. But last year, you only got $25 with a pair of AirPods, so provided you want something else from the Apple store, it may represent a saving for you. Otherwise, avoid.
As for AirPods 3rd generation, they sit in an awkward position in the range when it comes to the deals period. Not as good as the AirPods Pro, and not as cheap as the AirPods 2nd generation, they don't really fit any need. And right now they're only modestly discounted too, down from $169 to $159.99, when we've seen them as low as $140. I'd hold fire on these.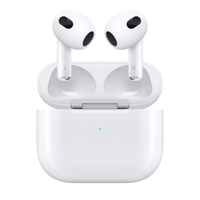 AirPods 3rd Generation | $169 $159.99 at Amazon
The best regular AirPods Apple has to offer with a $10 saving to sweeten the deal. These earbuds were $139 in August, so we hope to see the lowest price ever when Black Friday comes around.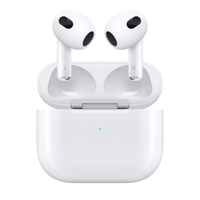 AirPods 3rd generation | $169 $164 at B&H Photo
While not quite the saving as you'll find at Amazon, this will still give you a little off a pair of AirPods 3. This deal will likely get better over Black Friday as well, so make sure you're keeping an eye out.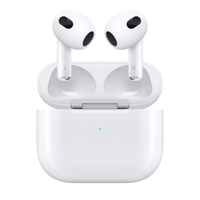 AirPods 3rd generation | $169 at Best Buy
Looks like AirPods at Best Buy have all gone back up to full price, likely waiting for the inevitable drop over Black Friday. We're hoping for a new lowest price over the biggest sale of the year.
---
Save money with Black Friday sales
Master your iPhone in minutes
iMore offers spot-on advice and guidance from our team of experts, with decades of Apple device experience to lean on. Learn more with iMore!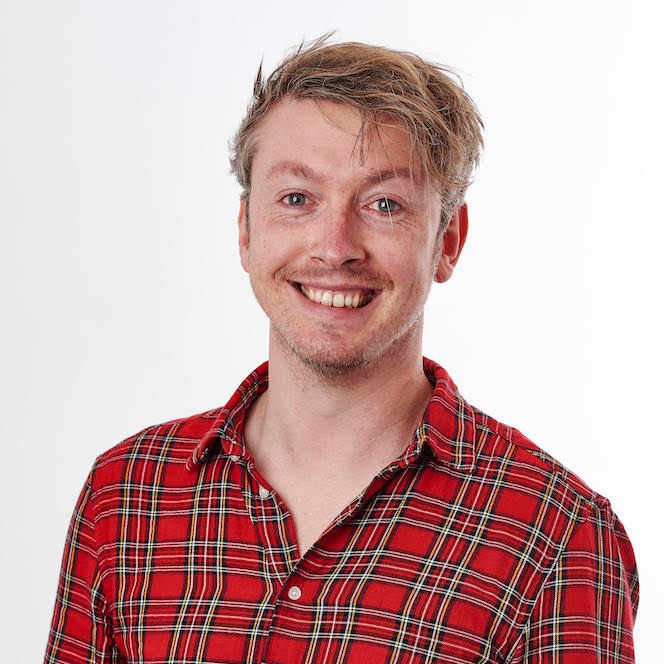 Gerald Lynch is the Editor-in-Chief of iMore, keeping careful watch over the site's editorial output and commercial campaigns, ensuring iMore delivers the in-depth, accurate and timely Apple content its readership deservedly expects. You'll never see him without his iPad Pro, and he loves gaming sessions with his buddies via Apple Arcade on his iPhone 14 Pro, but don't expect him to play with you at home unless your Apple TV is hooked up to a 4K HDR screen and a 7.1 surround system.
Living in London in the UK, Gerald was previously Editor of Gizmodo UK, and Executive Editor of TechRadar, and has covered international trade shows including Apple's WWDC, MWC, CES and IFA. If it has an acronym and an app, he's probably been there, on the front lines reporting on the latest tech innovations. Gerald is also a contributing tech pundit for BBC Radio and has written for various other publications, including T3 magazine, GamesRadar, Space.com, Real Homes, MacFormat, music bible DIY, Tech Digest, TopTenReviews, Mirror.co.uk, Brandish, Kotaku, Shiny Shiny and Lifehacker. Gerald is also the author of 'Get Technology: Upgrade Your Future', published by Aurum Press, and also holds a Guinness world record on Tetris. For real.