Amazon brings Audible integration to the Kindle app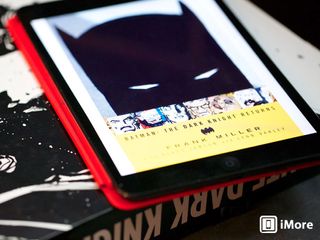 Amazon is integrating professional narration into its Kindle app through a software update. The new version of the app allow you to switch from reading a book to an audiobook version of the same for as low as $0.99.
Amazon states that the new update makes it easier to switch from going through an ebook to listening mode with a single tap, without ever having to leave the Kindle app. The technology that Amazon is using to make this feature work seamlessly is called Whispersync for Voice (opens in new tab).
There are over 45,000 professionally narrated Audible titles in the Kindle store, and you can easily find accompanying audiobooks for ebooks in your Kindle library via Amazon's Matchmaker service (opens in new tab).
Upgrading to an Audible version isn't free, as most titles cost $0.99. Bestsellers in the Outlander series and The Hunger Games trilogy will set you back $3.99.
What do you think of the service? Would you be interested in buying an audiobook version of an ebook to listen to while driving?
Get the best of iMore in in your inbox, every day!
The clumsiest man in tech.
That's awesome. I'm blind, so I listen to the books anyway, regardless of whether or not it's through the Kindle app, or through audible. Sent from the iMore App

I'd pay for a good book to be read to me while driving, working, ect. Why not? Put that time to good use. Sent from the iMore App

Yes, I would definitely do this. I already do this -- without the integration -- by purchasing the audiobook (when available) after purchasing the ebook. The price is typically in the range of $0.99 - 3.99,

When I shop via the Kindle app how can I tell if audio is available and what the price is? I subscribe to audible now and I'd much rather get the ebook first then upgrade to audio. The alternative in audible is you buy the audio first and then buy the Kindle match and save nothing. It sucks.
Thank you for signing up to iMore. You will receive a verification email shortly.
There was a problem. Please refresh the page and try again.