Amazon now allows parents to remotely control FreeTime settings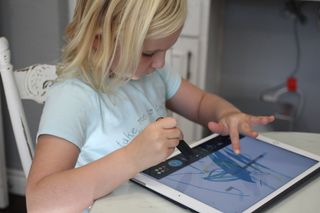 (Image credit: iMore)
When it comes to parental controls for mobile gadgets, Amazon's FreeTime system is a great feature for Fire tablets. Apple provides similar parental controls for setting up play restrictions for kids on iPhones and iPads. Until now, settings for FreeTime on Fire tablets were only accessible on the tablet itself.
Starting today, however, Amazon is giving parents remote access to these things.
By going to the Amazon Parent Dashboard from a phone, tablet, or desktop, parents will be able to set and control screen-on limits, curfews, block certain apps/games, and more.
These new controls will be joining the rest of the features found on the Parent Dashboard, including stats on what kind of content your kids are consuming, how much time they're spending on their tablets, and Amazon's "discussion cards" that aim to help parents talk to their kids about the books, movies, and games they're viewing.
Parents can access the new remote controls by going to parents.amazon.com (opens in new tab).
This is a great move for helping parents teach their little ones good screen time behavior. Hopefully, Apple will consider something similar for the iPhone and iPad.
Get More iPad
(opens in new tab)
When Joe isn't acting as the News Editor for Android Central, he can be found helping out with articles here and there at iMore. He was last spotted at Starbucks surrounded by peppermint mochas. Have a tip? Send an email to joe.maring@mobilenations.com!
Thank you for signing up to iMore. You will receive a verification email shortly.
There was a problem. Please refresh the page and try again.