AppGratis pulled for violating App Store guidelines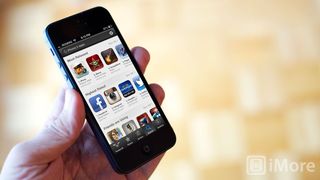 AppGratis, a popular app that used a variety of techniques to promote other apps, has been pulled from the App Store for violating Apple's guidelines. Specifically, clauses 2.25 and 5.6, according to AllThingsD:
AppGratis is definitely not the only app available in the App Store that provides recommendations for apps on a paid basis. It's also not the only app shopping app that's been removed in recent months. AppGratis just received a large round of funding so this is no doubt a huge issue for them going forward. Once again, some clarity and consistency from Apple on just what exactly they want to avoid would be welcome.
Did any of you use AppGratis? Did their promotion cause any confusion or cross any lines for you?
Source: AllThingsD
Get more iMore in your inbox!
Our news, reviews, opinions, and easy to follow guides can turn any iPhone owner into an Apple aficionado
iMore senior editor from 2011 to 2015.
I use appgratis. I wonder if it will continue to provide daily recommendations even though it is no longer available for download. I admit I do not download many of the recommendations (typically games or photo apps) but there have been a few I use regularly.

I mostly use AppsGoneGree by appadvice but also have appgratis and I admit I don't download much from it myself only a handful, but do recommend it to friends and family that could find those apps useful. They do have push but I just turned them off (as you normally do when you don't want an app to do so). I just checked and they are still offering new deals. I was never confused or anything by their deals and about Apple needing to be more specific about what they want, I totally back that up!

There are apps that do the same thing and i have no problem at all, i hope it stay in the apple store, i really enjoy the app

Sorta. I use AppAdvice. They use an app that lets people know when paid apps go free. They offer me suggestions and "today's free apps." They also have push notifications. #poke

I'm glad this was stop by this app. I don't want any apps to be pushed or promoted to me while using another. It only starts with one before everyone is doing in.

I used it, and enjoyed finding apps that otherwise I wouldn't have.

I don't like this new rule. AppShopper and similar apps no longer available. They are merely websites now.

I used to use AppGratis but simply have it installed on my phone now just for the sake of stumbling across any good apps that it may promote. Most of the time it doesn't offer much good apps. But honestly, I didn't notice much line-crossing behaviour initially. But come to think of it, I'm sure they didn't pay too much attention to the app store guidelines either. For starters, AppGratis usually promoted/presented the App Of the Week (that Apple features) in their application in a manner that would make it seem like AppGratis got it down to $0.00. Additionally, for quite some time now it has been featuring applications that are actually free with the ability to receive add-ons for free whereas the ability to attain those add-ons/in-app purchases is kinda confusing. In one or two cases, the app developers offer those free add-ons as is, in others there weren't any means of attaining those free add-ons (as far as I looked). Regardless of all this confusion, I still use AppGratis along with "AppOfTheDay" to see what these guys bring for us each day. p.s. "some clarity and consistency from Apple on just what exactly they want to avoid would be welcome." Amen to that!

And the good news is that AppGratis is still pushing updates. Got the new apps of the day... (Installing the featured iCircuit at the moment)

Those rules are BS. Apple wants to be in control of the only gateway to apps, its own App Store, so it can promote the apps it finds interesting and the ones that Apple feels that promotes best its platform. It does not want users getting app advice from anyone else, despite of what's best for users. Its a good thing they cannot control websites that do that, but I suspect they will try anyway.

I totally don't mind those push notifications because all it says is "new deal has arrived" or something like that, which is a helpful reminder to check AppGratis. If anyone confused AppGratis for the App Store, they don't deserve to use an iPhone. Unnecessary "enforcement" of "problems" that didn't exist, smh Apple...

I use AppGratis. I don't always download the recommended apps but sometimes they are really good. I hope they don't remove it and the recommendations keep coming.

I am a big fan of AppGratis. It has introduced me to some wonderful apps, both free and at a cost. iTunes should have this functionality.

I have been using this app and all it really did was give a link to the app store so you can get an app that was free that day and sometimes one that was at a reduced price. I know there will be haters on this but I think this is what will eventually drive me from apple to android. I am growing tired of being told what I can and cannot do with my phone.

The only purpose of the app is to advertise other apps. How can any lines be crossed? It's doing exactly what it's supposed to do, no surprises. If you don't want to be "pushed" to buy apps, then why do you have AppGratis?

I've had AppGratis for months and just used it again this morning, it's one of those apps I will absolutely heck every day to see what kind of deal I can get. I've gotten probably a hundred dollars worth of apps for free from AppGratis