Apple Pay is now the number one mobile payment solution at Staples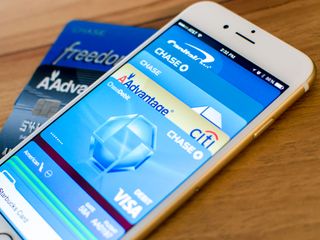 Staples is clearly noticing the benefits of being one of the first retailers to enable Apple Pay, as VP of mobile commerce Prat Vemana announced today that the payment solution accounted for 30 percent of all purchases made through the retailer's iOS app.
According to Vemana:
Introducing the payment solution also led to new customer acquisition, as the executive noted that 65 percent of Apple Pay transactions were done by first-time customers to Staples when the service was introduced in October. Vemana also revealed that while Staples app usage is almost evenly split between iOS and Android, 70 percent of the mobile revenue comes from Apple users.
While Staples benefitted from in-app payments via Apple Pay, the same cannot be said for in-store purchases. Vemana did not disclose any specific numbers, only stating that while a "healthy" number of people have used Apple Pay's touchless payments in stores, it was not in the top three payment types for purchases made within physical stores.
Source: FierceMobileIT
The clumsiest man in tech.
The people at my local staples didn't know how to use it, and the terminals were already there. I had to give them a quick tutorial. Sent from the iMore App
Get the best of iMore in in your inbox, every day!
Thank you for signing up to iMore. You will receive a verification email shortly.
There was a problem. Please refresh the page and try again.