Apple reportedly in talks with UK banks to launch Apple Pay in 2015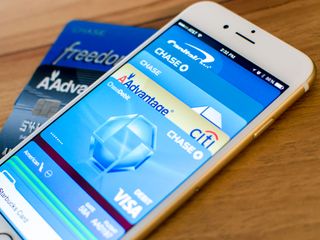 Apple is currently in talks with major UK banks to launch Apple Pay in the first half of 2015. According to a report in The Telegraph, discussions with at least one bank have proven to be tricky due to the debate over just what customer data Apple will be able to access.
The service by Apple enables consumers to save their credit and debit cards to their supported mobile device, which can then be used at "wave and pay" terminals. After verification is successful via a thumbprint scan, the transaction is completed momentarily.
The banks are, however, interested in accepting and working with Apple Pay simply because it's gaining traction in the US. This news also comes after a recent job position hinted at global expansion.
Source: The Telegraph
I for sure hope it will also come to Denmark.

"Some executives fear Apple Pay and the data it delivers to Apple could serve as a beachhead for an invasion of the banking industry." Thats just plain fear mongering. Apple will no more become a bank than they would a cell phone company. On top of that, they don't 'collect' any purchasing history or anything like that. Thats a well known fact and a selling point of the service compared to Google, Paypal and other services.

British bankers aren't normal people.

Funny how it takes a tech firm like Apple to bring the Banking system into the 20th century. If we had left it to the shysters we call the banks, we would still be using quill pens and enormous white £5 notes. Good luck to Apple...the sooner they break down the banking oligopoly the better. What next? Disney running the trains?

so THAT'S why Apple have been stockpiling those cash reserves!
Get the best of iMore in in your inbox, every day!
Thank you for signing up to iMore. You will receive a verification email shortly.
There was a problem. Please refresh the page and try again.