5 ways that we would improve iPad - from gaming to folding
Contributions from
published
Is 2023 the year the iPad returns?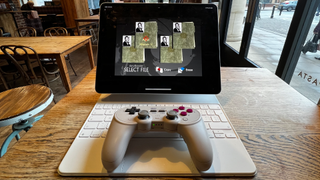 (Image credit: iMore)
With WWDC 2023 quickly approaching, the rumor mill is in full force. There are hints of a big redesign for watchOS, a VR headset, and improvements to iOS, but, iPadOS 17 is still light on rumored details.
We've seen plenty of advancements in the iPad's hardware, with a redesign in 2018 that included USB-C and FaceID, trackpad support in 2020, and software updates that have brought different ways to multitask.
But we're reaching a point where the lineup is becoming confused - some accessories work with certain iPads, while iPadOS always feels like it's playing catchup to Apple's other products, namely the iPhone.
Final Cut Pro and Logic Pro were finally announced for the tablet this week, but some will still be wondering why it's taken so long.
At iMore, each of us has been given imaginary powers for one hour where we're in charge of the iPad department, and we're about to go on stage at WWDC and lay it all out to users and developers. This is what we think should change for Apple's middle child.
iPad x Mac
John-Anthony Disotto — How-To Editor
The iPad is at a crossroads, and Apple is a bit stuck on what to do to take the best tablet on the market, by a mile, to the next level.
A foldable iPad would take the iPad to the next level by unleashing the possibilities of a device that can be used for web browsing and professional work. Imagine this: an iPad mini-sized device that can transform into a 13-inch display ready to tackle the toughest of tasks.
I would go one step further, though, iPadOS on the smaller size of the device and macOS when you expand it. This would unleash the power of macOS onto the iPad and finally bring the software in line with the insanely fast M2 chips in the iPad Pros today. Yes, there would be a lot to figure out, like touchscreen macOS, for starters, but if Apple magically found a way to create a tablet and computer hybrid, then the iPad would be a joke no more.
Stop trying to make it into a touchscreen MacBook
Tammy Rogers — Staff Writer
The iPad Pro is incredibly powerful, you can make no bones about that. But it's also becoming too close in its use-case to a MacBook or MacBook Air. Personally, I don't think that's the way forward: If I want a MacBook, I'll get a MacBook. If I want an iPad, I'm choosing it for reasons specific to the iPad.
The iPad will always be better when it's just that – an iPad. It doesn't need MacBook-like features like Stage Manager, and it doesn't really need a keyboard. It can still be a useful extra productivity tool without both of them, and focusing more on the core iPad experience could allow for a more unique, tablet-only feel that is starting to become lost with every new generation of the line.
Even the latest 'budget' model seems to be aimed at a laptop crowd, and there's something sad about watching it happen.
Dock and Roll
Stephen Warwick — News Editor
The iPad, especially the iPad Pro, is an excellent piece of handheld gaming equipment. With the power of an M2 chip and 120Hz ProMotion displays, the iPad is arguably one of Apple's most potent gaming tools. It's certainly more powerful than the fairly poxy Apple TV, and while it excels on the go, what if the iPad could also be used for gaming in situ?
At iMore, we love a Nintendo Switch, and while I don't own one personally, I've always been drawn in by the prospect of a device that can be used on the go or docked to a TV to provide screen gaming, both big and small. So what if we could take an iPad, dock it like the Nintendo Switch, and use it to power larger-screen gaming experiences using a controller? Apple already offers excellent support for controllers, including Xbox and PlayStation's first-party offerings, and it would open up access to cloud gaming, Apple Arcade, and native App Store apps in a whole new way.
Rather than buying a console for a young child, you could get them an iPad that can also be used for educational purposes, creativity, and more. Then, once the hard work is done, dock that iPad to a TV or monitor and use it to play Fortnite, Call of Duty Mobile, or Xbox Cloud gaming. A USB-C dock would reduce latency and allow for large data transfers, and personally, I can't see a downside to this option. Except that maybe, the USB-C port is in the wrong place. Portrait docking it is.
Reset the lineup
Daryl Baxter — Features Editor
It would benefit the iPad entirely if the lineup was cut down by at least half to make it less confusing when trying to buy one.
We've got a tenth-generation iPad that has more features, including a centered front camera, compared to the iPad Air, a product that's meant to be worth the extra cost.
I'm the tech support in the family, and last year I was asked which iPad would be best. Unfortunately, it's not as simple as saying 'iPad mini' anymore without asking what they plan on using it for.
I feel sympathy for those who work in retail and have to try and sell one of the tablets from a pick of seven.
So instead, let's have the lineup cut down to three - mini, iPad, and iPad Pro. Bring ProMotion to all of these, and have the user decide the storage, whether they want cellular, and that's it.
Make a bigger deal out of the iPad Mini
Gerald Lynch — Editor-in-Chief
Where's the love for the iPad Mini, eh Apple? The dinky tablet is in many ways the perfect content consumption device — small enough to be truly portable, but big enough to let you enjoy rich video and gaming media, as well as books and web browsing, without having to squint.
But it always feels like an afterthought in Apple's line-up. We haven't had a new iPad Mini since the iPad Mini 6 back in September of 2021, and though that made some useful design changes, such as its larger display, power/TouchID button combo and USB-C port, it was still missing some features we wanted to see. Can we get a smart connector on an iPad Mini 7? How about a smooth ProMotion display?
I do wonder though if this is a case of a cannibalizing iPhone line up — the iPhone Plus / Max ranges come close to encroaching on iPad Mini territory, and that's a more lucrative sale for Apple. So perhaps another way to put this would be to make sure the Apple Pencil 3 works with those bigger phones…?
A tablet that Moses wouldn't have been happy with
The hardware of the iPad has never been in doubt - since the first model launched in April 2010, it's reached a point where it's difficult to see how the design could be improved. It's a slab of glass that can be rotated, docked, and held in many ways.
But it's everything else around it that has brought the line into frustration for users, from its software to the choice of which iPad to buy, and that's where the main pain point now lies - the confusion.
Granted, with Final Cut Pro and Logic Pro coming on May 23, it's great to finally see these apps debut on the tablet - but seven years after the first iPad Pro arrived, it's curious as to why these are debuting now, and not at WWDC either.
We all love the iPad here at iMore - but we just want it to have a clearer battle plan in the tablet space, so it can be an even better alternative to a Mac for certain situations.
Hopefully, once WWDC rolls around on June 5, we could see an iPad line that's a force to be reckoned with.
Master your iPhone in minutes
iMore offers spot-on advice and guidance from our team of experts, with decades of Apple device experience to lean on. Learn more with iMore!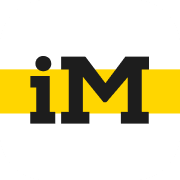 The collective iMore hivemind
iMore.com is your source for all things Apple, and the IM Staff author represents our collective hivemind, for those occasions when the whole team speaks with one voice to bring you important updates about the site, editorial policies, awards, promotions and more.
The iMore team of Apple enthusiasts and experts shows you how to get the most out of your tech life by using Apple products and the apps, services, and devices they connect with to their fullest. iMore is a mainstay in the Apple community for good reason. Every single iMore writer and editor takes their job seriously, and we prioritize accuracy and editorial independence in everything we do, never receiving compensation for coverage and never pulling punches.
As well as our amazing group of regular contributors, the iMore staff team currently consists of:
Gerald Lynch — Editor-in-Chief
Stephen Warwick — News Editor
Daryl Baxter — Features Editor
John-Anthony Disotto — How To Editor
Tammy Rogers — Senior Staff Writer
James Bentley — Staff Writer