From AirPods 4 to iPhone 15 - What colors would we like to see?
Contributions from
published
Somewhere over the rainbow.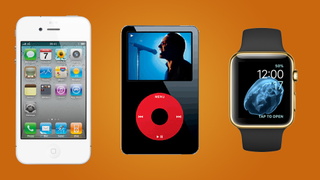 (Image credit: iMore)
With the arrival of a new yellow color for the iPhone 14 and 14 Plus, the iMore team has been thinking about what colors we'd like to see - not just in Apple's smartphone.
But colors are nothing new for the company - while the first Bondi-blue iMac arrived in 1998, Apple announced a collection of colors the following year, and U2 even had its own iPod in red and black back in 2004.
However, some of the iMore team were surprised to see a lemon-flavored iPhone color arrive, and it's made us wonder what products we'd like to see in new and exciting colors. With this in mind, we've picked five products that could do with a splash of new color.
Pick 1 - Yellow everything
John-Anthony Disotto — How to Editor
Listen, Apple, why can't you get the color yellow right? I love yellow. I own a yellow keyboard, yellow shoes, yellow jumpers, and yellow notebooks; you get the idea. But for some reason, every time Apple releases a yellow device, it just sucks.
If the yellow mega fan tells you they don't want to buy your yellow products, there must be an issue. I would've sold my iPhone 14 Pro for a mustard yellow iPhone 14, yet somehow, the yellow we've ended up with is just bland.
Give me all the yellow, a yellow MacBook, a (proper) yellow iPhone, a (proper) yellow iPad, and I swear your sales skyrocket - who doesn't love yellow? Right?
Pick 2 - Pink Ranger iPhone Power
Tammy Rogers — Staff Writer
Ok, so I'm gonna need a pink iPhone. Not a nice, pastel pink, a proper, in-your-face eighties pink. The same color that you'd paint Barbie's Lamborghini Countach. I've not seen anything this color my entire time being alive, and I want Apple to be the first.
I know it will never happen, but I want it like I want breath. I want to hold a neon pink iPhone that's not covered with a cheap case from Amazon. I want to know that the insane shade is something I chose permanently for my iPhone, one that's unremovable. Like etching an iPod, buying a bonkers pink iPhone would likely nuke its value forever - but I need it.
Pick 3 - iMac with a hint of serious color
Stephen Warwick — News Editor
We need a return of the serious-colored iMacs. I really like the rainbow lineup of the current version. They're fun and colorful and make desks pop. But I would also like to see some serious colors adorn the most recent iMac form factor for people who want a more serious-looking setup. I'm talking about some dark midnights, dark greens, and more. Ideally, I'd like to see a "Pro" lineup of colors like we get with the iPhone to go with the fun selection we have currently.
My absolute favorite would be a Space Gray iMac Pro, with dark bezels and a grey chin, along with a black glossy Apple logo. Chef's kiss.
Pick 4 - Making it green with a hint of Ultra
Imagining a space black titanium Apple Watch Ultra with safety green access and matching bands… pic.twitter.com/UiNrGKey57January 8, 2023
Daryl Baxter — Features Editor
My Apple Watch Series 5 is starting to show its age - from its shorter battery life to its smaller screen. When Apple announced the Apple Watch Ultra in September 2022, I thought it was for those who do triathlons and Tough Mudders for fun.
However, as friends have shown me with their new Apple Watch Ultra upgrades, people who have next to no interest in diving in the Atlantic Ocean, I've seen how a bigger Watch can work. And I've come to love the design of the Ultra.
Since Parker Ortolani showcased his concept of a Space Black Ultra with green buttons, it only made me want one more, and in this exact color scheme. The green makes sense, as it's evocative of the Activity app I use daily on my Series 5, while the space black could showcase that 49mm display better than what the titanium shade currently brings to the table.
Granted, while the iPhone has had a mid-cycle refresh for the past few years, let's see the same arrive for Apple Watch Ultra instead.
Pick 5 - Does it come in Vantablack?
Gerald Lynch — Editor in Chief
Though the color scheme of the iMore banner may leave you to believe otherwise, I'm not all that keen on having yellow phones. Most of the time, I just want my gadgets to slip into the background — let the notifications and messages do the talking. I want my devices to basically disappear. So why not disappear basically into another dimension?
That's why I want matching Vantablack iPhones, MacBooks, iPads… the works. Vantablack is an acronym for 'vertically aligned nanotube array black' and is often recognized as the darkest shade of black known to man, absorbing 99.965 percent of light. An iPhone like that would be like having a black hole in your pocket — Matthew McConaughey would take one look at it, and suddenly, all his friends would be 50 years older.
Which color is more likely to debut from the rest?
Every few years, we see a major redesign of an Apple product, such as the iPhone 12 or the M1 iMac in 2021, and one of the first questions we ask is usually - "What color do these devices come in?"
While most of us on the team want to see different products in new colors, and our Editor in Chief wants Apple to go even further with black, there's plenty to work with from our picks.
Our Staff Writer Tammy raises a good point - there's never been an all-out pink shade on the iPhone, and Rose Gold doesn't count. The same goes for our How To Editor - Apple's never gotten yellow right, even with the M1 iMac.
It would be great to see some bold colors to choose from, especially with the AirPods - not everyone wants to wear these great earphones in white. However, if Apple releases an iPhone 15 in a better yellow shade, we could have one (even more) happy How To Editor as he types away on his custom keyboard furiously in glee.
Master your iPhone in minutes
iMore offers spot-on advice and guidance from our team of experts, with decades of Apple device experience to lean on. Learn more with iMore!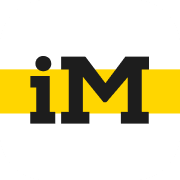 The collective iMore hivemind
iMore.com is your source for all things Apple, and the IM Staff author represents our collective hivemind, for those occasions when the whole team speaks with one voice to bring you important updates about the site, editorial policies, awards, promotions and more.
The iMore team of Apple enthusiasts and experts shows you how to get the most out of your tech life by using Apple products and the apps, services, and devices they connect with to their fullest. iMore is a mainstay in the Apple community for good reason. Every single iMore writer and editor takes their job seriously, and we prioritize accuracy and editorial independence in everything we do, never receiving compensation for coverage and never pulling punches.
As well as our amazing group of regular contributors, the iMore staff team currently consists of:
Gerald Lynch — Editor-in-Chief
Stephen Warwick — News Editor
Daryl Baxter — Features Editor
John-Anthony Disotto — How To Editor
Tammy Rogers — Senior Staff Writer
James Bentley — Staff Writer