Top five best reveals made at WWDC so far - with some honorable mentions
From a Q&A to a trashcan.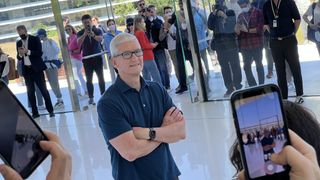 (Image credit: Future / iMore)
WWDC 2023 is just weeks away, and Apple has already started dropping the kind of news we'd usually expect at the showcase with new accessibility features, and Logic and Final Cut finally coming to iPad.
With the company expected to finally reveal its Reality Pro VR headset, it feels as though the once developer-focused event truly has gone full circle into a key part of the tech giant's marketing machine.
While we know we'll see iOS 17, iPadOS 17, macOS 14, and watchOS 10, it's not always been so easy to predict. With that in mind, here are our favorite reveals from WWDC of years gone by.
Honorable Mentions
Steve Jobs' Q&A (WWDC 1997)
Not a reveal, but certainly a moment in time, but with the chips down at Apple and the company somewhat on the ropes, Steve Jobs had returned as a consultant for the company and sat down, very casually, on the WWDC stage to talk very candidly and openly with those in attendance about Apple's future.
Jobs' legacy may polarize popular opinion, but this was a humanizing glance at a man who clearly loved the company he'd built.
WWDC 2017
Less a singular hardware reveal and more Apple dropping product updates left, right, and center, the WWDC 2017 showcase saw spec bumps to MacBooks and iMacs alike and an overhaul to the iPad Pro lineup.
The biggest news, however, was the HomePod. The first-generation HomePod was revealed, but it quickly became clear that the highest-quality audio in the world couldn't justify the price tag - or having to negotiate with Siri to play what you wanted.
Speaking of products that were discontinued (although this one hasn't seen a revival just yet), the iMac Pro marked a new era for Apple desktops with its very Star Wars-esque gray coloring and considerably more powerful spec than the standard models.
A WWDC Countdown
5. Stage Manager (WWDC 2022)
This WWDC will appear again on this list, but it deserves its own mention for Stage Manager. The new multitasking paradigm was shown off as part of a macOS Ventura presentation, highlighting how it could offer resizeable windows and a convenient sidebar to keep them in.
Some love it, some hate it, but what makes Stage Manager live long in the memory is how it was also rolled out to iPad much less successfully. The beta was buggy at best, and the feature likely contributed to iPadOS' delayed launch.
The feature was even restricted to M1 iPads, which led to plenty of disappointment from folks that had picked up the $1000 and up iPad Pro less than a year prior.
4. The Mac Pro (WWDC 2019)
The last time Apple's WWDC was a truly in-person event, those in attendance were treated to a look at the wholly redesigned Mac Pro - sporting a new, "cheesegrater" tower chassis.
Apple's most powerful Mac (at the time) was a beast, and was able to be configured with up to 28 cores and 1.5TB of RAM, as well as powerful GPUs.
It gets on this list by virtue of the fact we're still awaiting its replacement, meaning this is the last Mac Pro developers have been able to cling to ahead of the Apple Silicon transition. Could this be the year?
At the same event, the company revealed the Pro Display XDR, a $4999 pane. And yet, it wasn't the display that got people talking - it was the optional $999 stand. A price point too far or a genius marketing ploy? We'll leave that to you to decide.
3. MacBook Air (WWDC 2022)
It's hard to believe it's been a year already since we first saw the MacBook Air with an M2 processor. The M1 version was no slouch, but the design had felt more than a little dated.
Apple clearly heard those concerns, and while the M2 MacBook Air started at a steeper price point ($1199), it did offer a vastly improved display, the latest chip, and, if we're being honest, we'd have put it on this list for finally moving to a 1080p webcam alone.
Naturally, there's always something that gets even non-Apple fans' tongues wagging when new hardware is revealed - for the M2 MacBook Air, it was the new Midnight color.
2. Apple Silicon (WWDC 2020)
After years of pushing the iPhone and iPad, many had speculated Apple may begin to phase out the Mac.
Instead, the company revealed Apple Silicon, its own CPU platform that would bring Mac and iPhone closer together, while also removing the reliance on Intel processors.
At WWDC 2020, Apple said the transition to its own silicon would take a couple of years, and the new architecture has led to new iMacs, MacBooks, and even iPads that have never been better.
Apple started fairly small, with new MacBook Air, MacBook Pro, and Mac Mini models followed by the 24-inch iMac, laptop redesigns, and the all-new Mac Studio.
Apple Silicon secured the future of the Mac, while also elevating the platform to a new level of compatibility, usability, and power efficiency, and feels like a quantum leap from what came before. Now, where's that Mac Pro?
1. App Store for iPhone (WWDC 2008)
It had to be, didn't it? Just a year after Steve Jobs said web apps were a "sweet solution" to the otherwise closed iPhone ecosystem (upsetting plenty of devs in the process), the man himself took to the stage to reveal the App Store for iPhone.
Showcasing the iPhone 3G as he went, Jobs revealed the App Store would let developers set their price, and that they'd be able to claim 70% of revenues across 62 countries.
"Almost anywhere in the world where there is an iPhone, you're going to be able to reach customers right on their phone," Jobs proclaimed, and the rest, as they say, is history.
The App Store launched with 500 apps, and now there are almost 2 million, with Apple turning bedroom developers into overnight successes in the process.
Master your iPhone in minutes
iMore offers spot-on advice and guidance from our team of experts, with decades of Apple device experience to lean on. Learn more with iMore!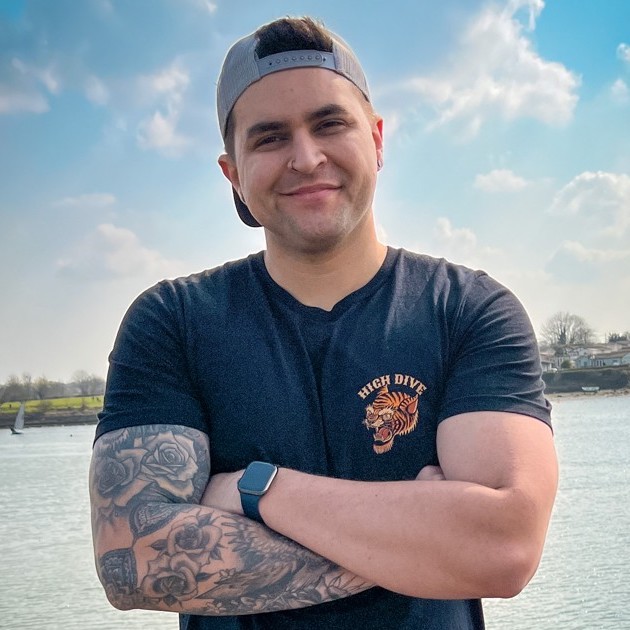 Lloyd Coombes is a freelance writer with a specialism in Apple tech. From his first, hand-me-down iMac, he's been working with Apple products for over a decade, and while he loves his iPhone and Mac, the iPad will always have his heart for reasons he still can't quite fathom.

Since moving from blogging to writing professionally, Lloyd's work can be found at TechRadar, Macworld, TechAdvisor and plenty more.

He's also the Editor in Chief at GGRecon.com, and on the rare occasion he's not writing you'll find him spending time with his son, or working hard at the gym (while wearing an Apple Watch, naturally). You can find him on Twitter @lloydcoombes.