Barclays CEO confirms the UK bank will support Apple Pay within the next few months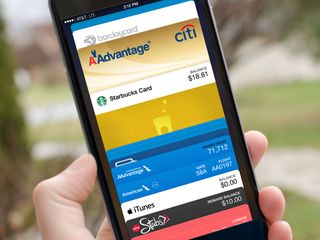 Barclays has yet to launch support for Apple Pay, but the UK bank insisted it will full fill its promise to customers to have Apple's payment platform added early 2016. Barclays CEO Ashok Vaswani has attempted to clear up confusion and stem the riots by confirming that they're looking to launch Apple Pay support within the next 60 to 75 days.
In an email response to a customer, Vaswani set the dates in stone:
The supplied time frame puts Apple Pay hitting Barclays by mid-April at the latest. Once Barclays has finally given the green light, customers with an account will then be able to connect their card(s) to Apple Pay and enjoy a contactless experience using nothing more than their iPhone in transactions.
Source: Oli Foster-Burnell (Twitter), via: Engadget
Any update on witch Canadian bank will be first? Sent from the iMore App

Too late. Closed my Barclays account months ago to go to a bank that actually cares about security. Sent from the iMore App
Thank you for signing up to iMore. You will receive a verification email shortly.
There was a problem. Please refresh the page and try again.