Barclays finally launches support for Apple Pay in the UK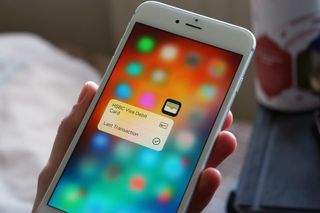 Barclays has finally added support for Apple Pay. Account holders will now be able to attach and securely store their cards within the Apple Pay wallet for convenient use in participating stores with compatible readers. The UK bank has also published a neat new Apple Pay section of its official website with more details about how everything works.
Apple Pay has actually been in the UK for a number of months now, but Barclays has continued to frustrate customers by delaying an official launch of support. Barclays now joins the other four major banks, as well as institutes listed below:
American Express
Bank of Scotland
First Direct
Halifax
M&S Bank
MBNA
Nationwide Building Society
NatWest
Santander
Ulster Bank
Let us know how you get on with adding your Barclays cards to Apple Pay.
Barclays were just being stupid in not supporting Apple Pay in the first place. Sent from the iMore App

Just added my card to my phone
Awesome finally Barclays are in 2015 technology bit late but all is good Sent from the iMore App
Thank you for signing up to iMore. You will receive a verification email shortly.
There was a problem. Please refresh the page and try again.