Best Bracelet Bands for Fitbit Alta HR in 2022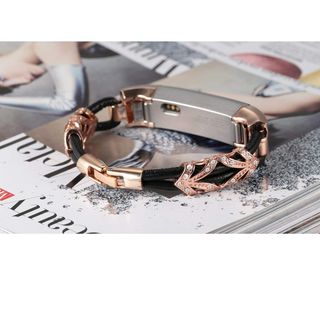 Some people think that wearing a fitness tracker means looking like you're about to hit the gym, no matter what you're wearing. Do you know what we call those people? Wrong! There's such a wide variety of stylish bracelet bands and options out there for your Fitbit Alta HR that it can get daunting at times. Still, luckily for you, we've put together this impressive list of the most fashion-forward bracelet bands available for your wearable.
Add some bling-bling!
Finding the ideal band for your fitness tracker can be tricky, but it's even tougher when you start factoring in features like beading, rhinestones, pearls, and so much more. We love the look and design of the Kanzd Bracelet Replacement Band (opens in new tab). It adds a lot of glam to your simple smartwatch, making it match your extra personality.
We also love the price tag (and the bling!) of the bayite Jewelry Adjustment Bangle (opens in new tab). This will add shine and glam to your Alta, making it look like a piece of jewelry as opposed to a watch. Regardless of what you end up deciding on, we hope you're able to find a bracelet band that works with you.
Cella writes for iMore on social and photography. She's a true crime enthusiast, bestselling horror author, lipstick collector, buzzkill, and Sicilian. Follow her on Twitter and Instagram: @hellorousseau
Get the best of iMore in in your inbox, every day!
Thank you for signing up to iMore. You will receive a verification email shortly.
There was a problem. Please refresh the page and try again.