Best Charging Stands for Fitbit Charge 3 and 4 in 2022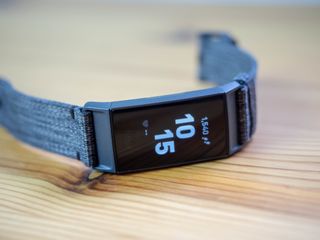 (Image credit: Daniel Bader / iMore)
Fitness trackers are amazing feats of technology that allow us to live healthier lives by giving us the ability to keep track of our health right on our wrists. They can also help motivate us to get the exercise we need. The Fitbit Charge 3 and 4 are some of the best fitness trackers you can get right now. If you're looking for a good charging stand for your desk or nightstand, we've collected some of the best we could find.
Stand and deliver
Thankfully we live in a world where it's easy to find the perfect accessory to compliment your gadgets. When it comes to charging, I like to set my stuff up vertically so I would go with the CAVN charge stand (opens in new tab). I also really like that it is made out of premium aluminum materials and looks like a piece of industrial design that I'm not embarrassed to have on my nightstand.
If you want a more low-profile charging stand, then you should take a look at the Kasmotion Charge Stand (opens in new tab). There are a ton of great charging solutions for your Fitbit Charge 3 or 4, and any of the products on this list will get the job done.
Thank you for signing up to iMore. You will receive a verification email shortly.
There was a problem. Please refresh the page and try again.