Best Black Friday HomeKit accessory deals 2021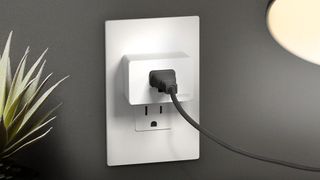 (Image credit: Belkin)
If you are just getting into the HomeKit game, or if you want to automate even more areas of your home, Black Friday is the absolute best time of year to pick up smart home accessories.
Whether you're stocking up on sensors or adding your first security cameras, there's a Black Friday deal available that can save you as much as 40% off! Here's our guide to the best HomeKit accessory deals that you can score this Black Friday weekend.
Where to find the best Black Friday HomeKit deals
While Apple sells quite a lot of HomeKit gear, you're probably already aware this it's not necessarily the best place to buy from when it comes to price. You're much more likely to get a great HomeKit deal at a third-party retailer like Amazon or Best Buy this Black Friday rather than going directly to Apple. We have been seeing a ton of stellar Black Friday HomeKit deals this year and we'll be keeping tabs on the best ongoing offers on this page, though the below retailers are a good place to start if you're ready to search for some deals on your own.
When do Black Friday HomeKit deals begin?
Black Friday HomeKit deals are here right now! Sales are going on at all the major retailers so you can save in pretty much every device category for a limited time. Whether you're looking for security cameras, smart lighting, smart plugs, or even a HomeKit-enabled TV, you can keep some extra cash in your pocket.
Best HomeKit speaker deals
When it comes to HomeKit-connected speakers, you basically have two options: the original HomePod or the HomePod mini. The former has been officially discontinued so your best bet for deals will be refurbished offerings and the latter rarely goes on sale. That being said, we're hoping to see some Black Friday HomePod deals soon.
Best HomeKit security deals
There are a lot of security devices for HomeKit, from cameras to motion sensors and more. We expect that plenty of these accessories will go on sale this holiday season as people look to stock up. We particularly recommend using this time of year to make the most of Black Friday HomeKit camera deals as these devices can be pretty pricey the rest of the year.
Best HomeKit lighting deals
Gone are the days of having just one or two choices when it came to HomeKit lighting. There are now several options on the market so you can get bulbs, light strips, panels, smart switches, and more. We're hoping many of these will also go on sale this month so you can smarten up more areas of your home for less.
Best HomeKit smart plug deals
When you need to bring a dumb appliance into your smart home, a HomeKit smart plug is what you need. You can get these to work indoors or out, depending on your needs, making this one of the easiest ways to smarten up your home.
Best HomeKit HVAC deals
For a lot of folks, getting some smart heating and cooling set up in their homes is the first thing to solve with HomeKit. Thankfully, there are a lot of HomeKit thermostats and temparature sensors to help you on your way, and many of them will be discounted for Black Friday.