Best replacement bands for Fitbit Charge 4 in 2022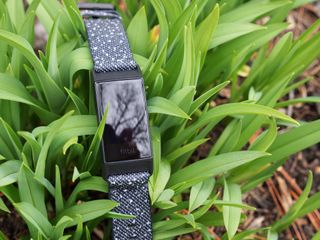 (Image credit: Joe Maring / iMore)
The Fitbit Charge 4 is an awesome fitness tracker. It features Fitbit's Active Zone Minutes, which give your wrist a buzz when you reach your target heart rate zones, a built-in GPS, seven days of battery life, and top-notch activity and sleep tracking. Plus, you don't have to stick with the band it comes with. These are the best replacement bands for Fitbit Charge 4.
Rock your style
The Fitbit Charge 4 is one of our favorite activity trackers. It features premium health, fitness, and sleep tracking, as well as a built-in GPS and Active Zone Minutes. A great way to personalize your Fitbit Charge 4 is with one of the best replacement bands. Of course, you don't have to limit yourself to just one, and you might want to pick up a handy travel case for all of them.
We love the classic silicone look, so you can't go wrong with the Meliya Silicone Bands (3-pack). These bands are great for working out as the silicone is water and sweat-resistant. Plus, you have lots of color combinations to choose from.
If you're looking for something unique and fashion-forward, check out the Marval Power Fashion Bands. They feature a steampunk design that is both eye-catching and cool. If you want a metal band, check out the Limpque Metal Bands. They come in nine different colors, one of which is a unique rainbow, oil slick color.
Nicolette is a freelance writer for iMore. With over a decade of high-level experience as a health and fitness professional, Nicolette has become an expert in the industry. As a writer, quadruple-certified master fitness instructor, DJ/MC, and mom; she's had the pleasure of working with some of the top websites, studios, and brands in the world throughout her career. A dedicated creative, Nicolette enjoys writing about all things: health, fitness, audio, and home. If she's not working, you can find her sipping a glass of wine, enjoying a concert, or hanging with her family.
Get the best of iMore in in your inbox, every day!
Thank you for signing up to iMore. You will receive a verification email shortly.
There was a problem. Please refresh the page and try again.