Best UK roaming data plans for Europe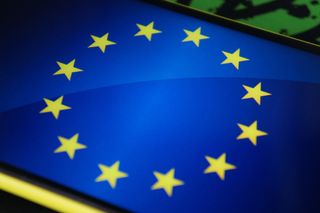 Whether it's a well-deserved annual holiday, a quick weekend break, or a business trip, millions of Brits will find themselves traveling to continental Europe this year. And for most of us, that means navigating the mess of roaming deals offered by the UK's mobile networks — not all of which are a great value.
So if you're frustrated by the maze of data bundles, plug-ins, add-ons, and whatnots, then we've sifted through everything to bring you a plain English guide to EU roaming. Read on.
The big four
You can always trust iMore. Our team of Apple experts have years of experience testing all kinds of tech and gadgets, so you can be sure our recommendations and criticisms are accurate and helpful. Find out more about how we test.
A quick note before we begin: For the purposes of this article we're looking at roaming plans for contract (pay monthly, not pay as you go) customers on each of the major networks.
EE now offers 4G LTE roaming in many countries (the carrier maintains a list here, and it's been overhauling its European roaming plans over the past year.
Euro Pass / Euro Data Pass
EE Extra customers get unlimited calls and texts in Europe included in their plans. For roaming data, they can purchase a Euro Data Pass, which gives up to 500MB to use each day for £3 per day (which runs from midnight to midnight UK time.) To opt in, text EURODATA to 150. If you use up your 500MB, you'll be able to buy an extra 75MB for £3, or 150MB for £5.
If you're on a regular EE pay monthly plan (not EE Extra), you'll be able to buy a Euro Pass, which costs £4 per day. This has the same data allowances and overage prices as the Euro Data Pass, but comes with unlimited calls and texts too. (The reason for the price difference is that EE Extra customers already get EU roaming calls and texts included in their price plan.)
That 500MB daily limit reasonably high enough that you probably won't hit it unless you're streaming lots of music and video content. However, note that you won't be able to use the Euro Pass or Euro Data Pass if you're on an EE shared plan or mobile Wi-Fi plan.
Roaming Data Add-ons
The alternative from EE is its selection of European roaming data add-ons. Which add-on is right for you will depend on how long you're away and what you plan on doing with your data. Here's how things break down:
75MB for £3 for 24 hours
150MB for £5 for 24 hours
300MB for 7 days for £12
600MB for 7 days for £20
If you're grandfathered into EE's older roaming add-on price structure, you may be offered different (and more favorable) roaming prices. The "special" roaming rates include £2 for 100MB for 24 hours, £12.50 for 250MB for a week, or £25 for 1GB for a week.
Whichever roaming option you eventually choose from EE, you'll be able to see all the available bundles once you land at http://add-on.ee.co.uk/
Vodafone UK has arguably the most comprehensive — and confusing — European roaming coverage. To start, though, the good news is that Voda now offers 4G LTE roaming coverage throughout most of Europe.
If you took out your contract before May 5, 2016 you'll likely be able to use Vodafone EuroTraveller.
EuroTraveller lets you use your UK allowance for calls, texts and data in Europe at no extra cost, including 4G and tethering.
See this PDF for the list of EuroTraveller countries. You may need to text ADD to 40506 to opt in, so double-check before you travel.
If you're not opted in, you'll pay Vodafone's standard roaming rates, which may work out much more expensive if you're a heavy data user.
If you took out your contract after May 5, 2016 you'll likely have an Inclusive Roaming allowance
Inclusive Roaming gives you unlimited calls, texts and picture messages, along with 4GB of roaming data in Vodafone's Inclusive Roaming countries in Europe.
This PDF shows Voda's Inclusive Roaming countries. (At the time of writing it's exactly the same as the EuroTraveller coverage area.)
There's a built-in data cap to stop you going over the 4GB limit. If you reach the limit, you can buy additional data in 100MB (lasts one day, for £2) or 1GB (lasts one month, for £15):
To add 100MB for £2, text 'ROAM 100MB' to 40506.
To add 1GB for £15, text 'ROAM 1GB' to 40506
You can also remove your data cap from your account control panel and pay Vodafone's standard roaming rates, but these are extremely expensive and there's basically no reason for you to do this.
O2's EU roaming plans are refreshingly simple. With O2 Travel (available on most, but not all O2 contracts) you'll pay £1.99 per day (midnight to midnight UK time) for 120 minutes, 120 texts and unlimited data on the continent. (A complete list of included countries can be found here The network states "there's no upper usage limit with data however data speeds may vary," which suggests you may get throttled if you push things too hard.
O2 contract customers can text O2TRAVEL to 23336 to opt in, or NOTRAVEL to 23336 to opt out, with changes taking up to 24 hours to take effect. If you're not opted in, you'll pay O2's standard roaming rates of 4.3p per MB.
The only downside: 4G LTE is not currently available for roaming O2 customers.
On Three you've got a couple of options depending on where exactly you're going.
Feel At Home
If you're visiting a European country in Three's "Feel At Home" area — currently Austria, Denmark, Finland, France, Italy, Spain, Norway, Ireland, Sweden or Switzerland — you can use your phone abroad at no extra cost. There are a few strings attached, however:
You'll be limited to HSPA+ data speeds when abroad, and there've been reports of significant data speed throttling from some customers.
If you're on All You Can Eat (unlimited) customer, you'll be capped at 12GB (and 5,000 texts) while abroad.
Tethering isn't included.
Inclusive minutes can't be used for calls to other international (non-UK) numbers.
Calls to UK numbers starting 070, 084, 087, 09 and 118 aren't included.
Euro Internet Pass
If your destination isn't a Feel At Home country, you'll need to purchase a Euro Internet Pass, which will give you unlimited data in EU countries for £5 per day. Again, there are a few caveats:
Head to http://www.three.co.uk/static/html/wifi/index.html when you land to buy a pass. If you don't you'll pay Three's standard roaming rate of 17.4p per MB.
Smaller providers
What about Brexit?
The European Union currently limits what providers can charge for calls, texts, and data when roaming between EU countries. And roaming fees between EU countries are set be abolished altogether by June 15, 2017. Since it could take up to two years for the terms of UK's exit from the EU to be negotiated, it's likely the abolition of roaming fees will benefit Brits too — at least for a time.
However, unless the UK government acts to impose its own restrictions on roaming fees, UK networks would once again be free to charge higher prices for roaming once "Brexit" is fully wrapped up — likely in late 2018.
Will you be using your phone abroad this summer? Any tips of your own for saving data? Shout out in the comments!
Get more iMore in your inbox!
Our news, reviews, opinions, and easy to follow guides can turn any iPhone owner into an Apple aficionado