Best way to keep the cord, kill your cable box, and save some cash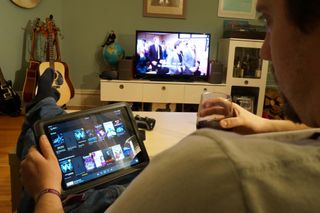 No matter how much you loathe your cable company, cutting the cord isn't always an option. But even if you can't snag a strong broadcast TV signal, or cable's your only option for fast internet, you don't have to pay extra every month to rent a locked-down cable box with a subpar DVR. With a little up-front cash and the right equipment, you can enjoy nearly all the benefits of your current cable service — while saving $100 or more every year.
What You'll Need
You can always trust iMore. Our team of Apple experts have years of experience testing all kinds of tech and gadgets, so you can be sure our recommendations and criticisms are accurate and helpful. Find out more about how we test.
A CableCARD from your cable company
An HDHomeRun PRIME ($130) from SiliconDust
A Mac mini or other Mac you can leave running 24/7, connected to your TV and close to…
A wired or wireless router with Ethernet ports
A couple of gigabit Ethernet cables (one from the PRIME to the router; the other from your Mac to the router.)
A spacious external hard drive for storing video.
Mac-friendly DVR software such as Plex, EyeTV, Channels, or HDHomeRun DVR.
What's a CableCARD?
This credit card-sized gadget was supposed to free us all from the tyranny of set-top boxes, plugging into TVs, DVRs, and more to unlock cable TV service. The tech never really took off outside a few TiVos and other devices, but most cable companies still offer it. Some companies charge a nominal fee for a CableCARD; others, like mine, may actually pay you a small amount monthly to use one. (Sweet revenge!)
A CableCARD essentially lets you record digital TV channels on DVRs, PCs, and TVs using set-top boxes that aren't provided by the cable company.
Before you begin
First, call your cable company and make sure they offer CableCARDs. Once you've established that, remember that your set-top box can do a few things your Mac can't. You won't have access to the On Demand content you could get through your cable box, including pay-per-view. Don't proceed unless you can live without it.
And while the HDHomeRun PRIME technically works with DRM-encrypted premium channels like HBO or Showtime, at present no Mac app or service has been willing to pony up the steep fees cable companies demand for the keys to unscramble those channels. Until that happens, you won't be able to watch or record premium channels through the PRIME. Thankfully, HBO, Starz, Cinemax, and Showtime let subscribers stream all their movies and shows online, so you won't miss much. Make sure to ask your cable company which channels they encrypt with DRM. Some lock down everything but your local broadcast channels, which might be a dealbreaker, depending on which channels you want to record.
Second, no getting around it: You'll have to visit your local cable company office. Once you've survived the wait in line, drop off your old equipment and ask for a CableCARD install kit. My company charged me about $10 — a small price for years of future savings.
How to set up your HDHomeRun PRIME
Once you and your new CableCARD get home, introduce it to your HDHomeRun PRIME. You'll need to plug four things into the back of the PRIME:
The coaxial cable that used to connect to your set-top box.
The PRIME's power cord.
An Ethernet cable hooked up to your wired or wireless router.
Your CableCARD.
The PRIME sends your cable TV signal over your local network via DLNA/UPnP technology. If your router has 802.11ac wireless, you can stream HD video from the PRIME via Wi-Fi; for anything slower, even 802.11n, you'll need a wired Ethernet connection to view HD video — which means the Mac you use will need to be physically plugged into the same router as the PRIME.
Once your PRIME's hooked up, open your browser to http://my.hdhomerun.com. This handy site will detect your PRIME on the network and link you to its setup and channel menus. Before anything else, follow the links to download and install the latest HDHomeRun software, including any updated firmware (if necessary) and the HDHomeRun app for watching live TV.
All installed? Next, from the My HDHomerun site, click the "CableCARD Menu" link to reach the PRIME's configuration menu:
Then, from the menu screen, look for a HOST ID link:
Your menu may vary depending on who makes your CableCARD. Call your cable company to activate your card; instructions for doing so, and the specific numbers and info you'll need to read back to the tech support rep, should be found in the CableCARD install kit your company gave you. In my case, a 10-minute chat with a pleasant, helpful lady halfway around the world, and a little poking around in the PRIME's menus, got me all set up.
Picking the right DVR solution
If you just want to watch live TV on your Mac, you can stop here. But if you'd like to record shows and movies for later viewing, you'll need to add DVR software. You have more choices than ever for turning your Mac into a DVR, and they all work with the PRIME.
HDHomeRun offers its own DVR service on the Mac, which you can enable within the HDHomeRun app for $35 a year — one of the least expensive DVR options. SiliconDust also says it's working to eventually unlock premium channels for viewing and recording, though there's no word on if or when that might come to the Mac. The HDHomeRun interface is so-so, and you'll need a separate (and sometimes expensive) third-party app like InstaTV or Channels to view recorded content on iOS or AppleTV.
Channels DVR uses your Mac to record, and streams content to AppleTV or iOS. On the plus side, it offers commercial indexing for easier skipping. On the minus side, its $8 monthly fee is pricier than most other options, and there's no Mac app for viewing yet. And if there's a built-in way to save, share, and export what you record, I couldn't find it on Channels's site.
EyeTV, the Mac's longest-established DVR solution, costs 79.95 euro (around $90), with each subsequent year of TV Guide channel listings adding an extra 17.95 euro (around $20) to the tab. EyeTV's software doesn't technically support the PRIME, but I had no trouble getting it to recognize two of the PRIME's three tuners. EyeTV's interface is outdated, and its software temperamental, slow, and not always reliable. But it offers live TV, powerful custom recording tools, and full-featured AppleScript support.
Plex, the popular media server software, has recently added live TV and DVR abilities. Both its server and player apps are free, but you'll need a Plex Pass subscription — $5 a month, $40 per year, or $120-$150 for a lifetime pass — to use the DVR features. A Plex Pass subscription also includes discount coupons for antennas and other cord-cutting gear; previous deals for subscribers have included 30% off a new HDHomeRun PRIME. Plex is slick, speedy, and simple to set up, though it lacks AppleScript support or some of EyeTV's more detailed recording options. Live TV is only available on iOS and Android devices or through Plex's web interface for now, but Plex is working on adding that feature to the Mac and other clients. In the meantime, you can schedule and watch recordings in Plex's web interface or its Mac client.
Finally, there's a Mac version of the open source MythTV DVR, a Linux creation that's free, but far from user-friendly. For TV listings, you'll need a $25 annual subscription to SchedulesDirect, but I wouldn't bother. Having spent hours struggling through its incredibly complex and confusing installation process, only to find its user interface ugly and lackluster, I can only recommend MythTV to those who enjoy the command line, profound aggravation, or both.
Which Mac DVR solution should you buy?
Any questions?
With a few hours' work and a modest investment, you can enjoy cable TV on your Mac, save money every month, and finally tell your cable provider just where it can stick that set-top box. (Namely, anywhere but under your TV.)
If there's anything more you'd like to know before taking the plunge, leave your questions the comments, and I'll do my best to help you.
Master your iPhone in minutes
iMore offers spot-on advice and guidance from our team of experts, with decades of Apple device experience to lean on. Learn more with iMore!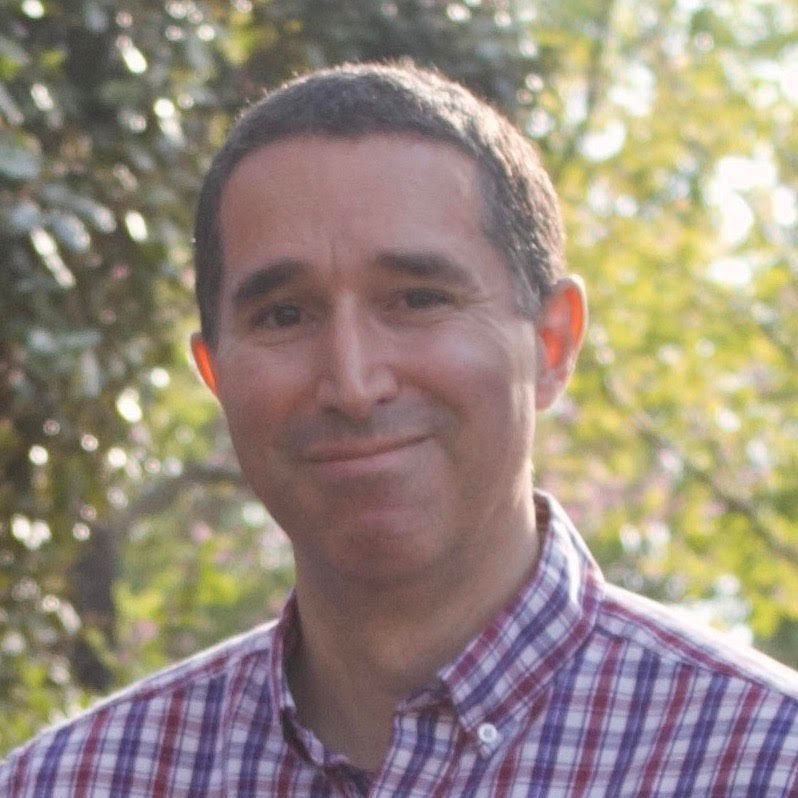 Nathan Alderman is an iMore contributor. He's been using Apple computers since his first Apple IIe in 1985, and writing professionally about Macs and their software since 2005. During his 12 years freelancing for Macworld, he covered email clients, web browsers, web design programs, writing apps, and games, and he's continued to follow those interests at iMore since 2017. An editor and writing coach in his full-time career, he spends his dwindling spare time writing fiction for fun, volunteering for democracy, and contributing to podcasts on The Incomparable Network. Nathan adores his wife and wrangles his alarmingly large children in bucolic Crozet, VA.